Latch hooking is a popular needle-craft technique that involves using a latch hook tool to knot short strands of yarn onto a pre-printed canvas to create a decorative pattern. It's a craft that has been enjoyed by both hobbyists and professionals for many years due to its versatility, ease of use, and numerous possibilities for creating unique designs.
What is Latch Hooking?
If you are new to it or have been a fan for a while, this blog post will help you master the technique and create stunning designs because it is filled with insightful tips and techniques. It will cover everything from selecting the right yarn to work with to mastering the fundamental techniques and experimenting with more advanced tricks.
Discover your creative side with latch hooking, a craft that allows you to make stunning decorative rugs or wall hangings. Whether seeking a new hobby or want to learn more about this art, this blog post is your guide to the process, providing step-by-step instructions to ensure your success.
Basics of Latch Hooking
Latch hooking is a popular and relaxing craft that has been around for decades. Whether you are new to crafting or an accomplished artisan, acquiring expertise in latch hook techniques can enable you to produce exquisite designs utilizing yarn, fabric strips, or other materials.
To begin, it is crucial to acquire fundamental knowledge of latch hooking. Firstly, obtain a latch hook tool, resembling a miniature crochet hook with an attached latch. Additionally, you will require a fabric or mesh featuring pre-printed grid lines to utilize.
Then, thread a piece of yarn through the latch hook tool and insert the hook through one of the fabric holes. Secure the yarn by closing the hook around it using the latch, and subsequently draw the hook back through the fabric. Continue this step-by-step procedure, row after row, until your envisioned design materializes.
With practice, you can master the art of latch hooking and create beautiful pieces that showcase your creativity and skill.
Popular Latch Hook Designs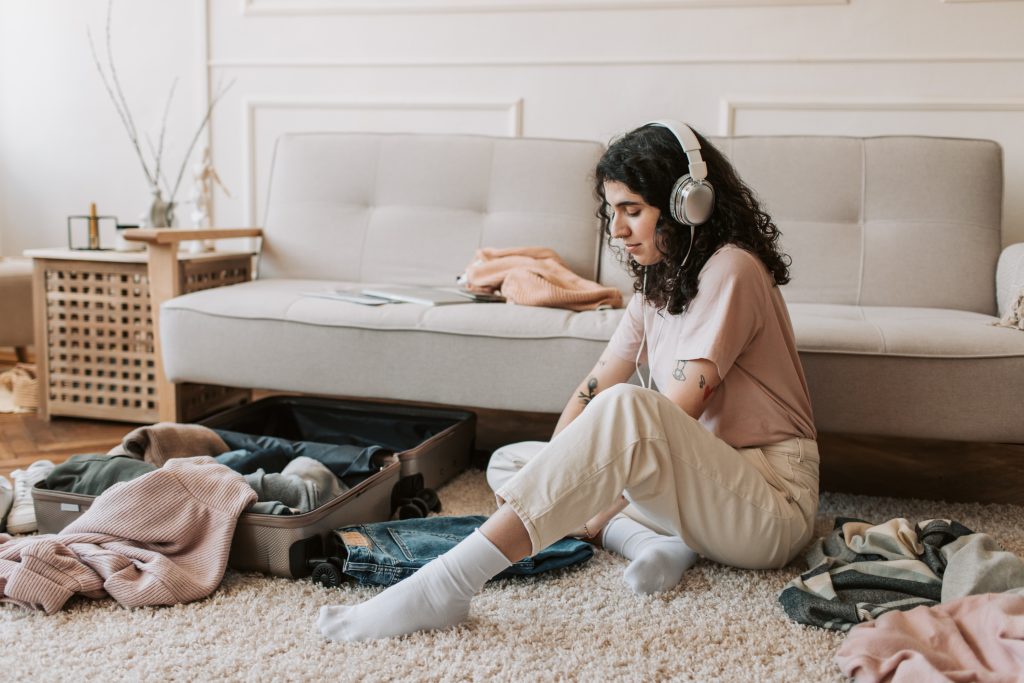 Floral Patterns
Traditional floral patterns are some of the most popular designs used in latch hooks, in which yarn or strips of fabric are looped through a grid-like canvas to create a textured pile. These classic designs feature intricate blooms, leaves, and other natural elements, often arranged in symmetrical or repeating patterns.
Geometric Shapes
Geometric shapes are one of the most popular latch hook designs due to their simplicity and versatility. These shapes can be easily created using different coloured yarns to create vibrant and exciting patterns. Triangles, circles, squares, and diamonds are among the most popular geometric shapes designs.
Natured-Inspired Patterns
Latch hook designs that draw inspiration from nature have long been a coveted choice. By incorporating animals, flowers, and trees, these designs result in exquisite and detailed patterns. Regardless of skill level, these designs offer a plethora of possibilities. From realistic designs to abstract patterns, the options are endless. Moreover, the ability to mix and match various elements enables the creation of unique designs.
5 Tips and Techniques to Design Like a Pro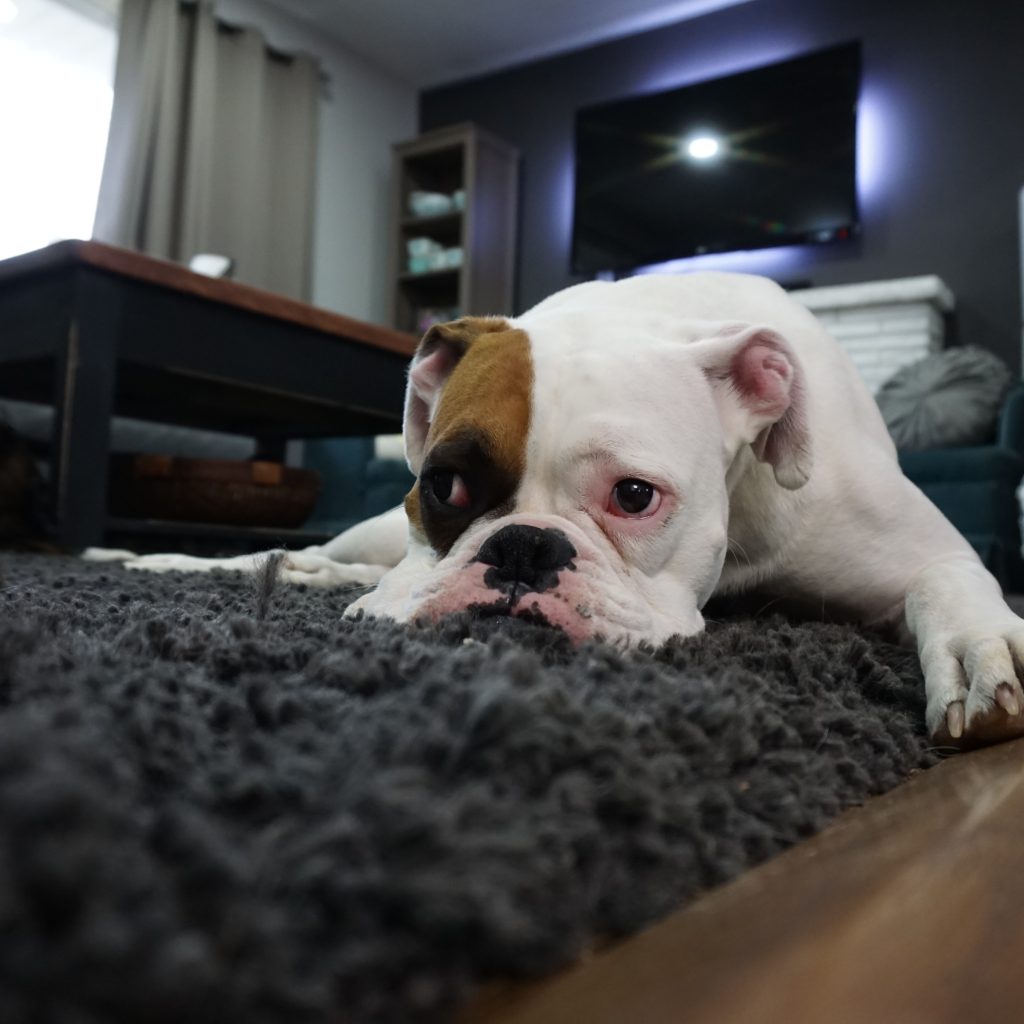 1. Use the right tools for the job
The right tools make all the difference in creating stunning latch hook designs. Making sure you have the proper tools for each step of the process will not only ensure accuracy but also make the project more efficient and enjoyable.
Latch Hook
A good quality tool is a must-have for any latch hook project. Investing in a comfortable grip latch hook with a sturdy handle will help prevent hand fatigue and ensure a smooth operation.
Latch Hook Frame or Lap Stand
Using a latch hook frame or lap stand can help keep your project stable and in place while working.
Yarn
Choosing the suitable yarn is crucial when designing as it affects both the appearance and durability of the final product. Yarn weight is a crucial consideration. Thicker yarn is recommended for larger designs as it facilitates faster hooking and speeds up the project's progress. Thinner yarn, on the other hand, is suitable for smaller designs that require a more intricate finish.
Another important consideration is the material, with acrylic yarn being a popular choice due to its durability and wide range of colours. Wool, cotton, and silk are some other popular choices, each with its own distinct characteristics. The best yarn for your latch hook project will be determined largely by your design.
Other Tools
Other helpful tools to consider include scissors for trimming excess yarn, a ruler for measuring and marking the canvas, and a crochet hook for fixing mistakes or adjusting tension.
Using the right tools for the job will greatly enhance the experience and ultimately lead to a more successful and beautiful finished project.
2. Carefully plan your design
If you want to create an impressive design, it is essential to have a plan in place before starting. Understanding the diagram of the design is the first step for planning your latch hook creation.
Typography is a vital element of design that requires careful consideration. It is imperative to select a legible font that complements the desired aesthetic. Creating a visual hierarchy can help distinguish headings, subheadings, and body text. Additionally, meticulous attention to spacing and alignment is key to achieving a professional appearance.
Typically, these diagrams are colour-coded or numbered, indicating which yarn colour or type of latch hook yarn to use for each section. You can easily follow the diagram by working row by row, starting from the bottom and making your way up.
Then, start choosing the colours and determining the size and shape of your finished project. This preparation will make the process of creating a latch hook design more manageable, and your end result will be a stunning work of art.
It's the same when it comes to other forms of art craft, like making a pompom rug, where you will need to plan and understand your design well to create a unique and beautiful piece.
3. Use the correct tension while latch hooking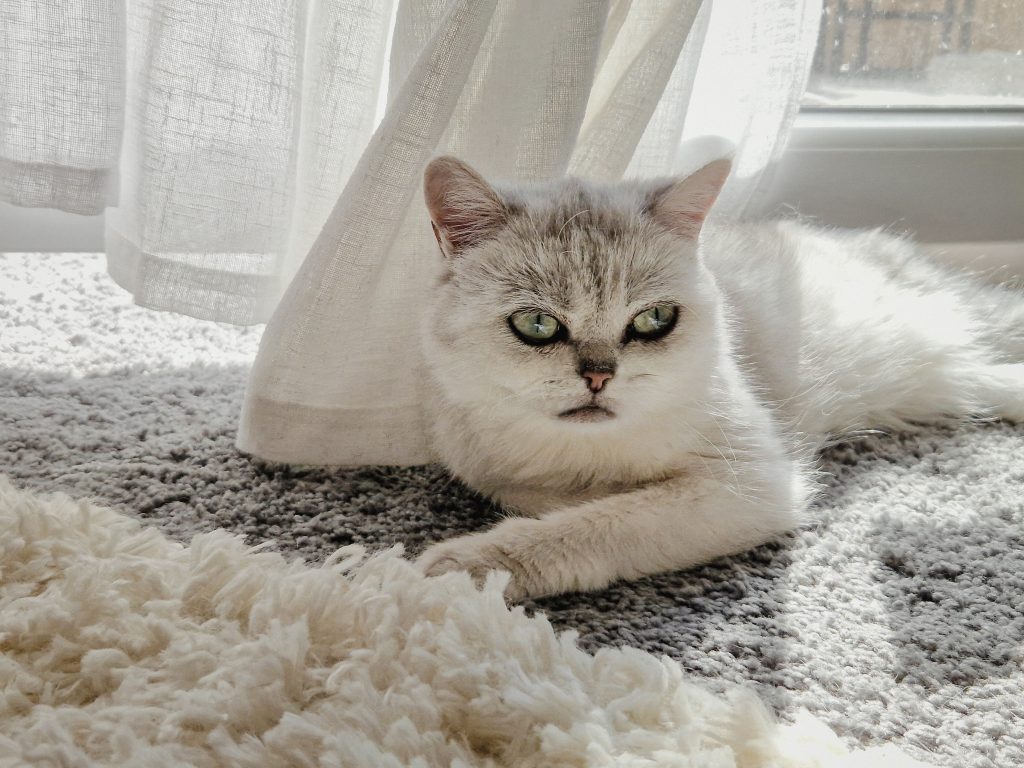 When it comes to mastering the art of latch hooking, using the correct tension is an important skill to learn. The tension of your latch hook yarn can determine the appearance and quality of your finished project. If your yarn is too loose, your design will likely appear sloppy.
Using excessively tight yarn can impede your work and cause hand fatigue or cramping. On the other hand, utilizing moderate tension is optimal for the most effective and efficient latch hooking experience. It is advisable to avoid excessively tight or loose tension.
Practice finding the right balance and tension for your yarn and you'll be on your way to creating stunning latch hook designs.
4. Make sure the mesh canvas is tight and evenly stretched
Achieving a flawless design requires meticulous attention to detail, particularly when it comes to the tautness and uniformity of the mesh canvas. Failure to secure the canvas tightly and evenly can result in crooked hooked loops, thereby impairing the final product's elegance and refinement.
For a firm and stable mesh canvas, utilize a stretcher bar or embroidery hoop to hold the canvas in place while working. Confirm that all corners are uniformly stretched and secured, and regulate as needed to prevent sagging or slack in the canvas.
Properly stretching your mesh canvas will ensure that your latch hook design is crisp, clear, and visually stunning.
5. Finish the design with an edging or border
Complete your work by adding an edging or border. Doing so will not only lend a professional touch but also reinforce the edges and prevent fraying or unravelling.
Various methods exist for creating an edging, including whip stitching or crocheting along the perimeter. Utilize a contrasting hue to achieve a striking effect or match the edging to the colour present within your design for a cohesive aesthetic.
Experiment with different techniques and styles until you find the one that works best for your latch hook project. With a little bit of practice, you'll be able to create stunning designs with a polished and professional finish.
Summary
In essence, latch hooking may appear intimidating initially, but by employing appropriate equipment and methodologies, you can generate magnificent patterns that exhibit your distinctiveness and ingenuity. Irrespective of whether you are a neophyte or a skilled artisan, there are perpetually pointers and strategies to acquire that can heighten your expertise.
So grab your latch hook tool, choose your favourite yarns, and start creating beautiful rugs, and wall hangings that you'll be proud to display in your home.