Design projects can be a daunting task, whether you are a seasoned designer or just starting out. It can be challenging to come up with innovative ideas that set your project apart from the rest. The solution is stencil art! It's a versatile technique that can make your project stand out and impress.
This tried-and-true method has been a fan favourite for centuries. Simply apply paint or ink through a cut-out template and voila! You've got a masterpiece. Plus, stencilling is easy on the wallet, making it a top pick for savvy designers.
Unleash Your Creativity With Stencils
If you are looking to incorporate stencilling into your next design project but don't know where to begin, you're in the right place. This blog post is packed with innovative stencilling ideas that will help unleash your inner artist and take your project to new heights.
Get ready to discover its incredible versatility and how it can transform everything from fabric to food! Walls, wood, you name it – stencilling can take your creativity to the next level. So, let's dive in and bring your vision to life with the magic of stencilling!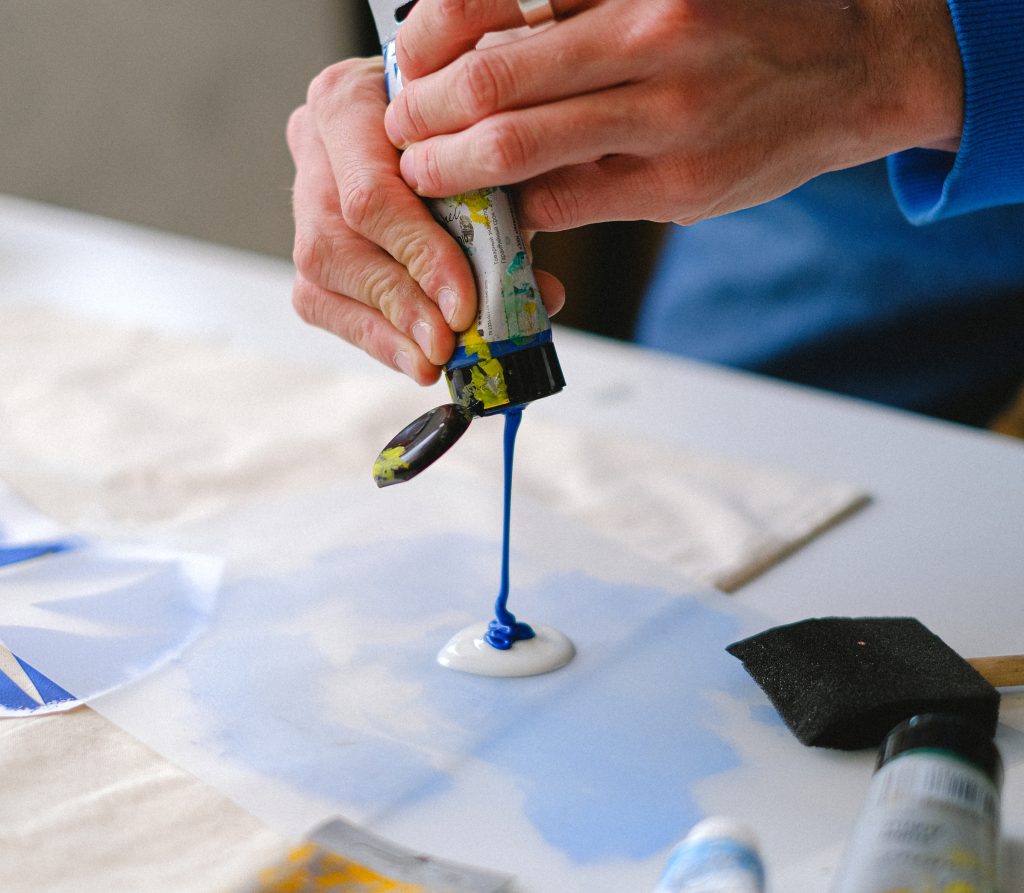 With just a few stencils and some creativity, you can transform any plain canvas into a masterpiece. Unleash your artistic side and experiment with different stencil shapes, sizes, and colours to add depth and dimension to your designs.
From adding a pop of colour to furniture and walls to creating custom greeting cards and invitations, stencilling is a versatile technique that can be applied to a wide range of design projects.
Learning the Basics of Stencilling
Are you tired of using the same techniques in your design projects? It's time to switch things up and try your hand at stencilling. Not only is this technique versatile and easy to learn, but it can also add a unique and eye-catching element to your designs.
The first step to mastering this technique is to learn the basics of stencilling. This involves choosing the right materials, preparing your surface, and selecting the perfect stencil design.
Selecting Materials and Supplies
Choosing the right materials is important for successful stencilling. Here are some materials you will need:
Stencil
You will need a stencil to create the design. You can purchase stencils at craft stores or online, or you can make your own using cardboard, paper, or plastic.
Paint or Medium
Select the type of paint or medium appropriate for the surface you are working on. For example, fabric paint is used for stencilling on fabric, while acrylic or latex paint is used for stencilling on walls or furniture. You can also use other mediums such as ink, spray paint, or chalk.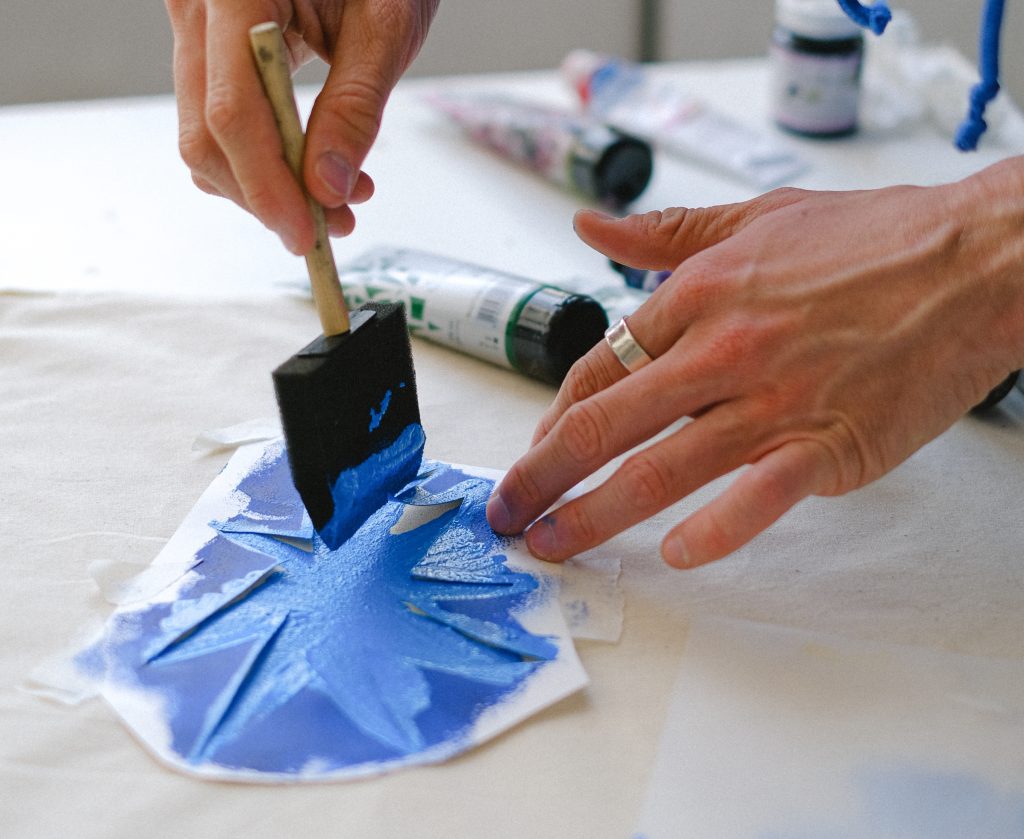 Stencil Brush or Sponge
Use a stencil brush or sponge to apply the paint or medium onto the stencil. Stencil brushes have short, stiff bristles, while sponges are soft and absorbent.
Painter's Tape or Adhesive Spray
Use painter's tape or adhesive spray to secure the stencil in place and prevent it from moving during the stencilling process.
Surface
Choose the surface you want to stencil on, such as a wall, fabric, furniture, or paper. Make sure the surface is clean and dry before stencilling.
Preparing the Surface
Once you have gathered your materials, the next step is to prepare your surface. This involves cleaning and drying the surface and, if necessary, applying a base coat of paint. If you are stencilling on fabric, you need to clean and iron the fabric to remove any wrinkles.
By choosing the right materials for your project, you can ensure that your stencilling project turns out well and that your design looks crisp and clean.
Selecting the Stencil Design
After preparing your surface, you can select the perfect stencil design. The design should be appropriate for the surface you are stencilling on and the look you are trying to achieve. You can find stencils in craft stores or online, or you can create your own using a computer, graphic art software, or by hand.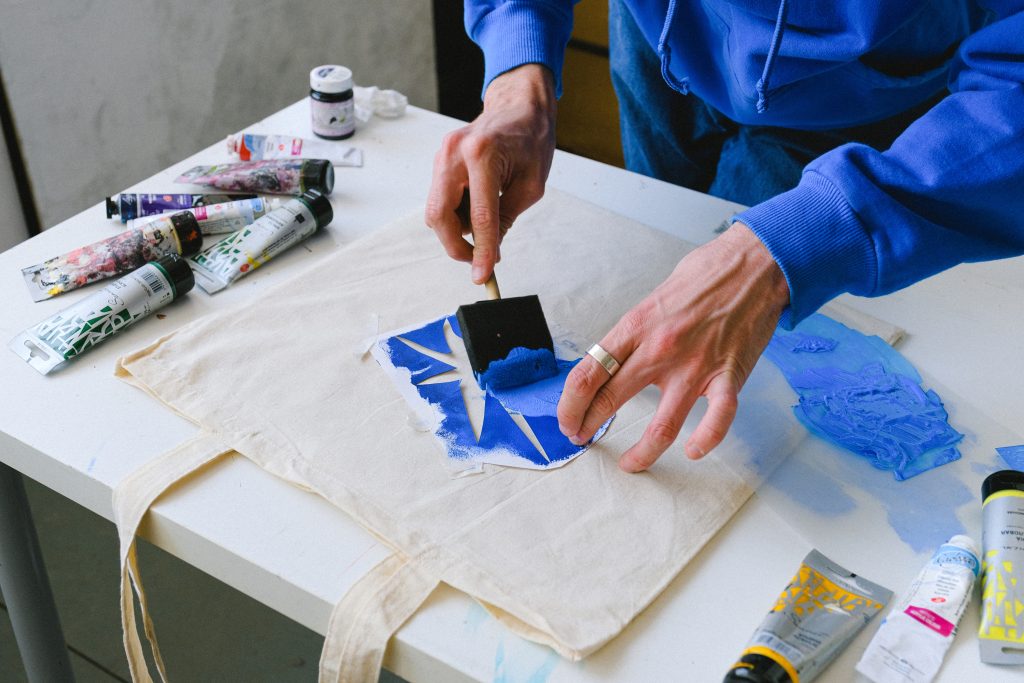 Selecting the perfect stencil design is an important step in stencilling. Here are some things to consider when choosing a stencil design:
Surface: Choose a stencil design that is appropriate for the surface you are working on. For example, a floral design will work well on a wall or piece of furniture, while a geometric pattern will be better suited for fabric like the canvas used for tote bags.
Size: Consider the size of the stencil in relation to the surface you are stencilling on. A large stencil can be overwhelming on a small surface and the same with a small stencil on a large surface.
Style: Choose a stencil design that fits with the style you are trying to achieve. For example, a modern geometric pattern will work well in a contemporary space, while a more traditional design will be better suited for a vintage or rustic look.
Purchase or DIY: Decide whether you want to purchase a pre-made stencil or create your own. If you decide to create your own stencil, you can use a computer, or drawing software, or hand-draw the design onto paper or cardboard.
By considering these factors when selecting a stencil design, you can create a cohesive and visually appealing stencilled design that enhances your space.
7 Common Stencil Designs
Stencils are available in a wide variety of designs, ranging from simple shapes to complex patterns. Here are seven common stencil designs:
1. Geometric Shapes
These stencils include triangles, circles, squares, and other geometric shapes that can be used to create repeating patterns or abstract designs. These unique patterns can be used for wallpaper, textiles, or other decorative elements. These shapes can also be combined to create more complex designs that are perfect for abstract art.
2. Floral Designs
Stencils of flowers, leaves, and other botanical elements are popular for adding a touch of nature and whimsy to walls, furniture, and fabric. Floral stencils can add a whimsical and playful touch to the decor. The delicate and intricate details of flowers and leaves can create a romantic and nostalgic vibe, perfect for a shabby chic or vintage-inspired space.
3. Letters and Numbers
Stencils of letters and numbers are often used for creating signs, posters, and other lettering projects. Stenciling is a popular technique for lettering projects because it allows for easy customization of text. With a wide range of stencil designs available, it is possible to choose from different fonts and lettering styles, making it easy to achieve a unique and personalized look.
4. Animals and Figures
Stencils of animals, people, and other figures can be used to create fun and playful designs for children's rooms, nurseries, and other spaces.
By using stencils of animals such as elephants, giraffes, or bears, you can create a playful and imaginative environment that can help to spark a child's creativity and imagination. Stencils of people and other figures can also be used to create fun and playful designs for children's rooms.
For example, stencils of cartoon characters or superheroes can be used to create a themed room that reflects a child's interests and personality.
5. Borders and Frames
Stencils of borders and frames are often used to add a decorative touch to walls, furniture, and papercrafts. They are typically made of durable materials, such as plastic or metal, and feature a variety of designs, including intricate prints and motifs.
6. Patterns
Stencils of various patterns, such as stripes, polka dots, chevrons, and damask, are popular for adding texture and visual interest to surfaces. For example, stencilling stripes on a wall can make the room appear taller or wider, depending on the direction of the stripes.
Polka dots can create a playful and whimsical atmosphere, while chevrons can add a vibrant and modern touch. Damask patterns, which feature intricate, scrolling designs, can add an elegant and sophisticated look.
7. Seasonal Designs
Stencils of holiday and seasonal motifs, such as snowflakes and hearts, are popular for adding a festive touch to the decor. It can add a touch of whimsy to a space. For example, stencils of snowflakes can be used to create a winter wonderland in a room, while stencils of hearts can add a romantic touch to a space for Valentine's Day.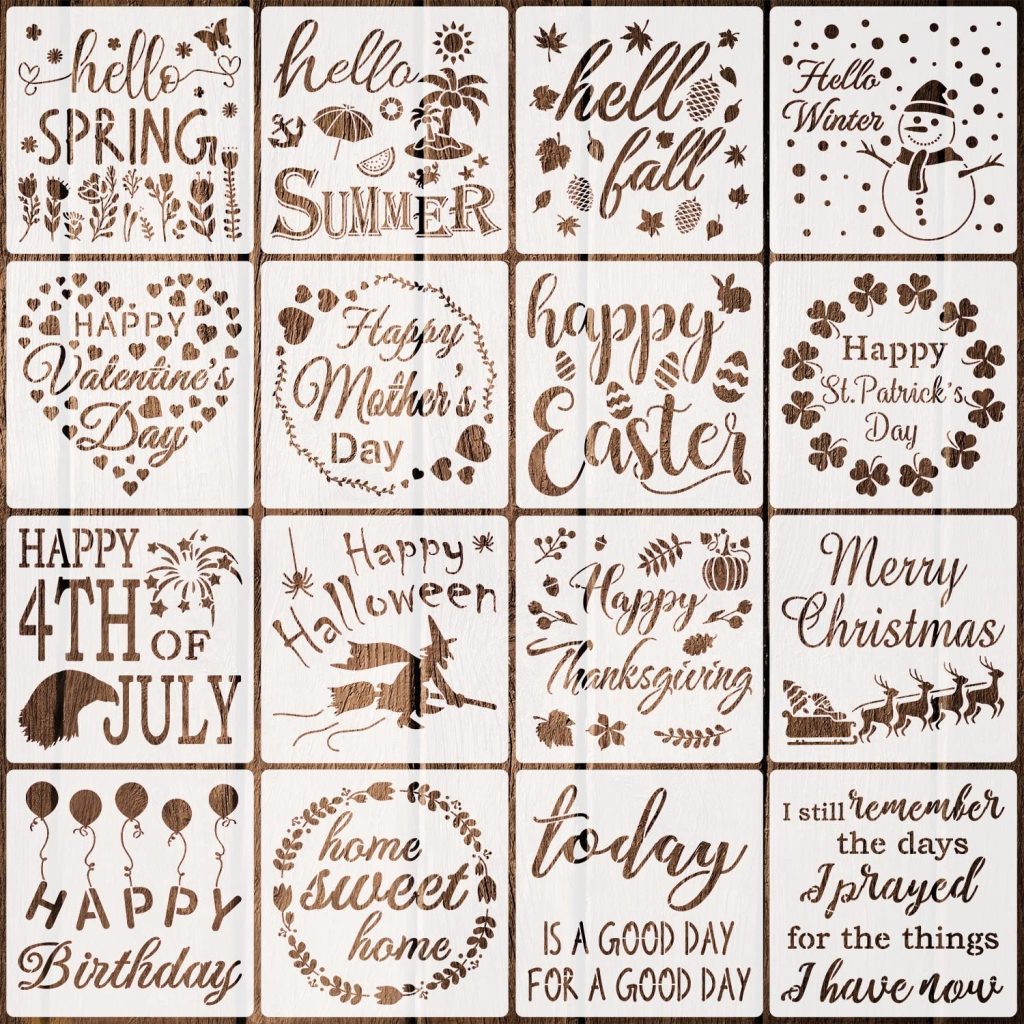 These are just a few examples of the many stencil designs available. With the right stencil and materials, you can create a wide range of designs and effects to suit your personal style and decor preferences.
Summary
To sum it up, stencilling is an affordable and versatile technique that can elevate any design project. From clothing to furniture and even walls, this technique provides plenty of possibilities for customization and creativity.
With the tips and ideas shared in this post, you're now on your way to incorporating stencilling in your design projects and bringing your ideas to life. Don't be afraid to experiment, mix and match designs, and you'll make your design projects truly one-of-a-kind.