Gift-giving can be a wonderful experience – both for the giver and the receiver. It can create moments that are both memorable and meaningful. But, recently, we have seen a trend in the gifting world – exploding gift boxes!
These boxes aren't just ordinary boxes; they are designed to surprise the recipient with a fun, festive experience and make the day even more special. They are definitely worth a try!
In this blog post, we'll take a look at how you can make your own exploding gift box, as well as some of the unique and creative ways to use them. We'll also provide tips on the best materials to use when creating your own exploding gift box.
So, let's get started on this fun and exciting journey and explore the magic of exploding gift boxes!
Ready to craft something extraordinary?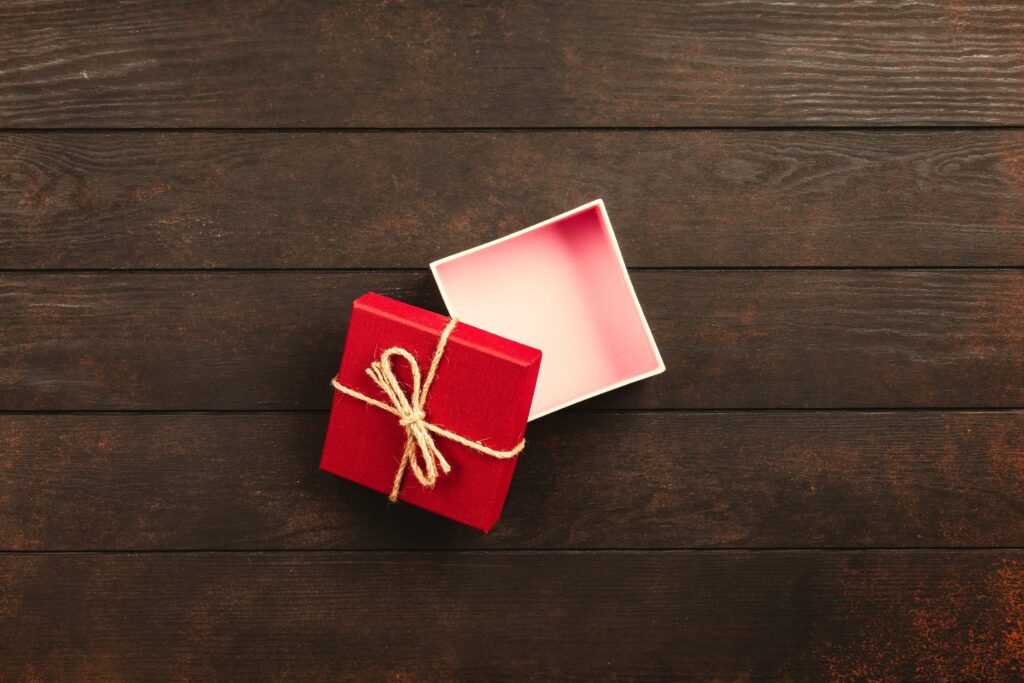 The exploding gift box is an innovative new way to surprise your loved ones. It is designed to "explode" into a beautiful display of goodies and messages of love when opened. This creates a magical experience that can be enjoyed by everyone.
It is perfect for special occasions such as birthdays, anniversaries, Valentine's Day, graduations, and more. So, if you're looking for a unique and fun way to celebrate, it is something that's for you to try.
How to assemble the unique gift box?
Exploding gift box is guaranteed to provide the recipient with a delightful surprise. At first, it is probably like a daunting task to make one. But with easy-to-follow instructions, it's going to be a piece of cake to assemble this unique gift box. Don't be intimidated. You'll love the idea of crafting creative DIY birthday gifts for your loved ones.
Here's what you need to do…
1. First, gather all materials and supplies.
Gather all materials and supplies in preparation for the upcoming project. Make sure you have everything you need ⁠— from the smallest of details to the largest of items. Create a checklist, and make sure you don't forget a thing.
Here are the materials for your exploding gift box:
6 Pieces of card stock
Ruler
Pencil
Scissor
Glue
Stapler
Ribbon, glitter or any decorative element
Chocolates, goodies or any special surprise
Even a small detail can make a big difference in the outcome of the project, so double-check yourself before you dive in. Now, you're ready to begin.
2. Make the middlebox with a lid.
You need a 36cm x 36cm card stock to create the first box. On this card stock, use your pencil and ruler to draw nine perfect 12cm x 12 cm boxes. Imagine the card stock as a giant nine-square, with three rows and three columns. Remove the corner boxes to form a cross — like a game of tic-tac-toe. Then, with patience and precision, fold the four boxes up to form a box.
It's almost magical how it all comes together! Just like that, you have your first box. Now, you just need to make a few more and fill them with your special surprises.
For the lid, produce an 18cm x 18cm card stock. Then, take 3cm x 3cm on all four sides of the card stock and cut horizontally on each of the four little squares you'll find in the corners. Now, with a few deft folds and attaching them all together with your glue, you've crafted the perfect lid for your box.
It's a work of art, really — a perfect amalgamation of daring crafting and intricate engineering. And with a few tweaks here and there, you can make the box even better than when you first started. So get crafty, and experiment with the lid of your box to see what you can come up with.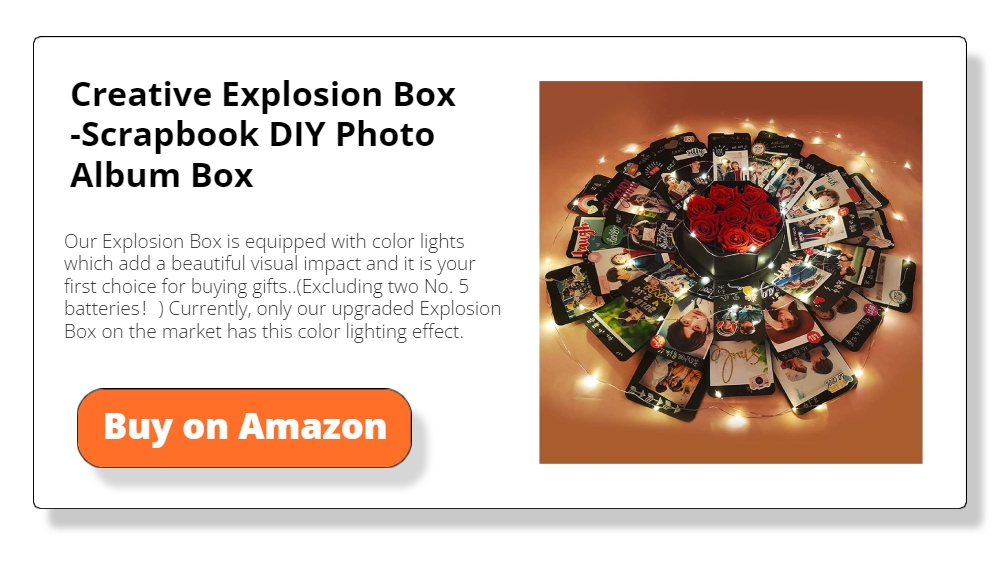 2. Craft the inner box with a lid.
The same technique as before applies — but this time you need a smaller piece of card stock. A 24 cm x 24 cm should do the trick. Again, make nine evenly sized boxes that measure 8 cm x 8 cm to form a box.
Then, you will need to create the lid for your second box. Take a piece of each side of the card stock that measures 13 cm x 13 cm. carefully cut horizontally into the 2.5 cm x 2.5 cm squares in each corner. Then, carefully fold each square inward and glue them down. Now your box is ready to be filled with treats!
3. It's time to make the outer box with a lid.
This time, you need a 45cm x 45cm card stock. Working with precision, measure out nine boxes that should measure 15cm x 15cm each to form a bigger box.
The lid will also be larger, so use a 22cm x 22cm card stock. As for the details, take 3.5 cm x 3.5cm on every four sides. Cut horizontally on each of the four little squares in the corners, and fold and glue them to connect together as if you were putting together a jigsaw puzzle.
4. Put up the goodies.
Now that you have painstakingly crafted your cozy little boxes, fill them (specifically the sides) with a plethora of treats to tantalize the taste buds of the lucky recipient! Whether it's chocolate, candy, or even something as unique as a handmade trinket, you'll have the perfect opportunity to show your recipient just how much you want to make the day special.
Don't forget to secure their goodies too – use a stapler or glue with some festive ribbons for extra flair.
With these thoughtful boxes, you're sure to bring a smile to the face of your beloved family and friends.
5. Secure the boxes.
After filling the sides of the boxes with delicious treats, it's time to glue the base. Start with the smallest box and work your way up to the bigger ones. Secure each box firmly with a few dabs of glue, and when you're done, you'll be rewarded with a neat little package of gifts. Cover each with a lid afterwards and carefully press down the edges to ensure a tight fit. Now you're ready to spread joy to all the lucky recipients of these handmade goodies!
Decorate the lid with ribbon, glitter or anything similar to make your gift box more special.
How to decorate your gift box?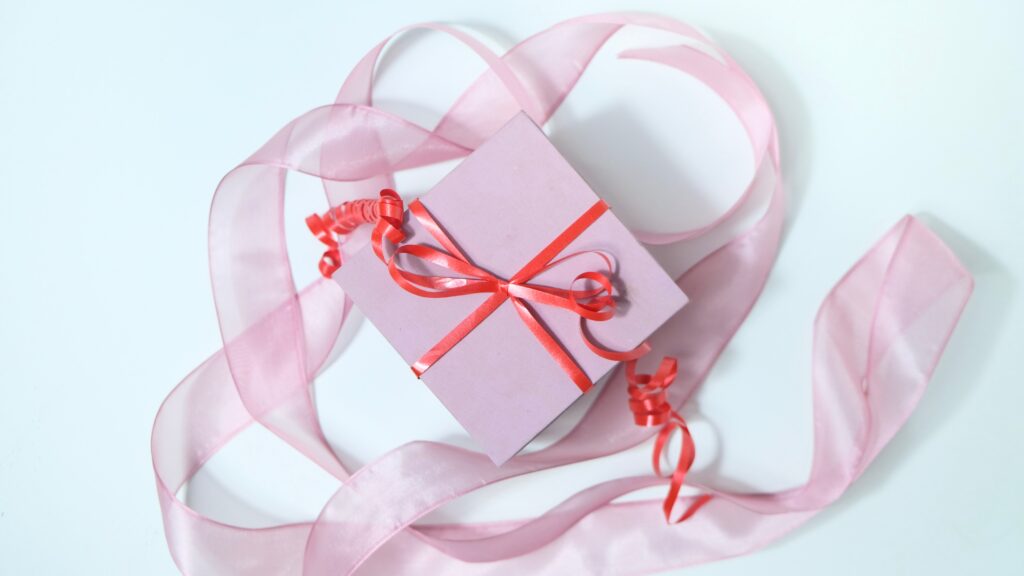 Exploding gift boxes are a great way to add a special touch to any gift. They provide a unique and creative way to wrap your gift that will leave an impression on the recipient. Here are 5 ideas to help you decorate your exploding gift box:
1. Add personal touches – including photos, quotes, or artwork. Make your loved one feel special with a personalized gift box.
2. Surprise your special someone with a festive bow on top of the box – it'll bring a genuine smile to his or her face!
3. Bring your design to life with a delightful mix of shapes, sizes and colours of paper! From intricate butterflies to sweet little paper flowers, you can craft a unique and vibrant piece of art with the patterned paper if you prefer.
4. Create a theme around the box with coordinating colours and materials. Whether it's a vibrant pattern or a classic, neutral scheme, anything will do.
5. Include a heartfelt note or poem to make this package all the more special. Let your words be the icing on the cake of this thoughtful gift.
Other tips for making exploding gift boxes
Exploding gift boxes are a unique way to surprise and delight your loved ones. Not only can you customize the gifts inside to match the recipient's taste, but you can also choose from a variety of sizes, shapes and types of boxes to make. Here are your options for exploding gift boxes:
Exploding Sweet Treats Box: Treat someone special to a selection of sweet treats! From heavenly chocolates to scrumptious cookies, and chewy gummy bears, these delicious goodies are sure to delight your loved one.
Exploding Photo Box: Capture the memories of your special moments with a dynamite gift box full of photos! Instead of chocolates and goodies, you can set up a gallery of photos to give your loved one a unique, personal display of your favourite photos together.
Exploding Pyramid Box: Create a one-of-a-kind box and put a little sparkle with a necklace, bracelet, earrings, or a watch. Make someone's day extra special with a shimmering surprise inside a uniquely-shaped exploding gift box!
Exploding Pyramid-Shaped Box
If you want to try a pyramid-shaped gift box, follow these easy steps:
Use a 45cm x 45cm card stock.
Use your pencil and ruler to draw nine perfect 15cm x 15cm boxes. Make sure to have them in three rows and three columns.
Remove the corner boxes to form a cross, just like when making a square gift box, but this time shape the four corner squares into triangles.
Fold the four sides into a majestic pyramid. Then, your stunning gift box is now ready to be filled with a piece of precious jewellery, delightful goodies, or special snapshots.
Punch some holes in the four sides of the box and tie a ribbon through them to give the box a secure seal!
Enjoy your exploding pyramid-shaped gift box!
You can also construct a series of stunning pyramid-shaped gift boxes that are sure to bring more joy and delight. Just follow the above measurements for the middle and inner square-shaped boxes and you'll have an amazing gift box set in no time!
And, when you're thinking about the perfect present for a special someone, always consider their favourite colour. It's a surefire way to make the gift extra special and unique. If you're wrapping the gift for the presentation, pick out a wrapping paper or box that is the recipient's favourite colour. You can even take it a step further and buy ribbons, bows, and other decorative elements in the same colour.
This will make your gift stand out and show that you really took the time to think of the recipient and what they would love. With a few simple touches like this, you can truly make a special gift and make the recipient feel extra loved.
The Takeaway
Overall, the exploding gift box is a great way to make gift-giving even more exciting. With its vibrant colours and sweet treats, it's sure to bring a smile to the face of the recipient. This gift box is perfect for any special occasion. Its design makes it a great addition to any holiday celebration.
Here are the top reasons why you should try making an exploding gift box:
1. Customizable: You can customize the exploding gift box to your recipient's taste. You can choose the colours, and even have the other decorative elements printed with a special message for the occasion.
2. Reusable: The exploding gift box can be reused, making it a cost-effective solution for gifting.
3. Convenient: The exploding gift box is easy to assemble and mail, making it a convenient and hassle-free option.
4. Fun: From the moment your recipient opens the box, they will be in awe. They'll enjoy the anticipation of the big reveal, as the box expands.
Exploding gift boxes are truly a must-try. Are you ready to craft your own?