Knitting has a long and fascinating history, stretching back centuries to when it was first documented in Europe during the early middle ages. It is thought to have spread to Europe from the Middle East, but it has its origins in ancient Egypt, with brilliant knitting ideas for wealthy clothing.
Since then, knitting has transformed from being an exclusively practical undertaking to a popular craft practised around the world. During the 19th century, knitting experienced a resurgence in popularity, and it was during this time that the first knitting clubs began to form.
Women in particular embraced the craft, which allowed them to create beautiful and unique garments for their families with their own two hands. Today, knitting is still widely practised and enjoyed by people of all ages and backgrounds.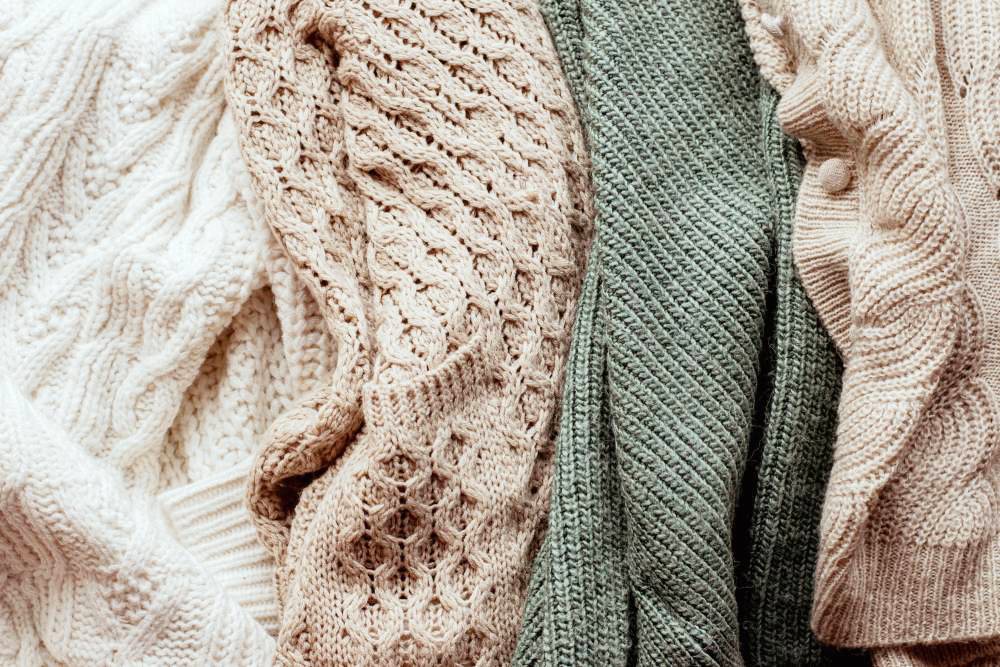 Knitting has been a beloved hobby and pastime for centuries, but in modern times, knitting ideas have become a trendier, more popular activity. People are picking up knitting needles and indulging in the complex and beautiful craft of creating handmade items.
Knitting has more than just a practical purpose. It can be a form of relaxation and meditation. Taking the time to sit down and stitch knitting ideas can be a great way to clear the mind and unwind. It can also be a creative outlet for people to express themselves through intricate patterns, colours, and textures. Not to mention, knitting can be a way to make meaningful gifts for friends and family.
In this blog post, you'll be sure to find great inspiration. From cabled sweaters to cozy socks, you can create knitted masterpieces. With modern techniques and bright colours, you'll have plenty of knitting ideas to keep you busy throughout this season.
So grab your needles, yarn, and your creative ideas and let's get started!
1. Arm-Knitted Scarves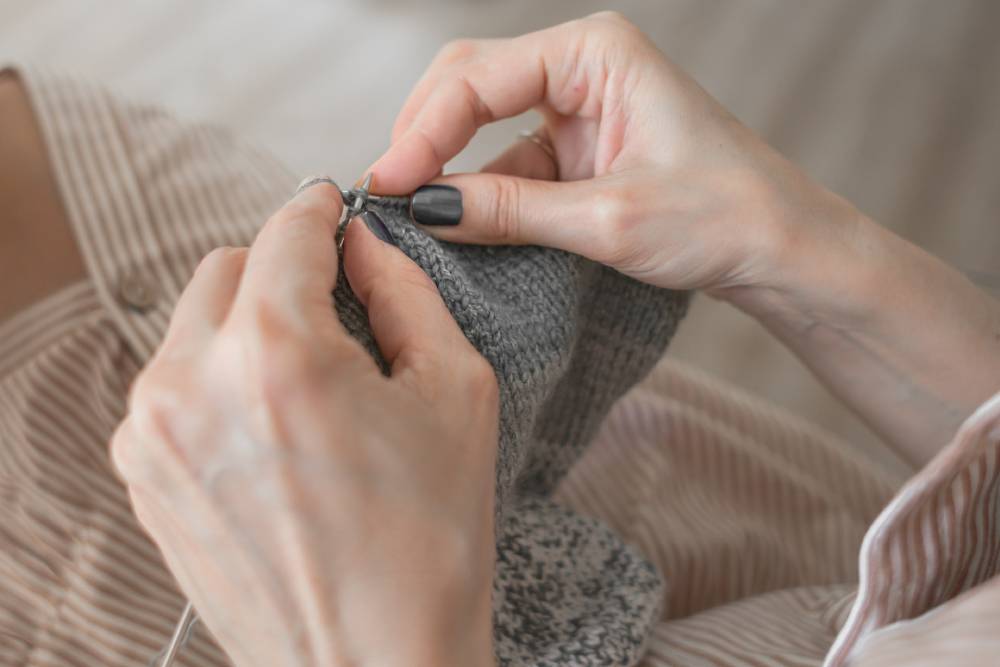 If you're looking for trendy knitting ideas for this season, look no further than arm-knitted scarves! This is a great project for those just getting started in knitting, because it involves using the arms instead of knitting needles, so you don't need to know any complicated knitting stitches.
Ready to step up your knitting game this season? Take your style to the next level with arm-knitting scarves! This is ideal for the novice knitter because you will not need to learn any complicated stitches!
With arm-knitting, you can choose from a variety of yarns, colours, and textures to make a unique scarf that's all your own. Whether you choose a solid colour or a fun pattern, you can create a timeless accessory to elevate any look. Plus, arm knitting is so simple and fun, you will surely find yourself coming up with more and more unique knitting ideas.
2. Chunky Knit Blankets
Chunky knit blankets are a great way to add some cozy and stylish vibes to any room. Plus, they're incredibly easy to make with some large-sized needles and some chunky yarn. You can even have fun with the colours and create unique patterns. Whatever you decide to do, there's no denying that chunky knit blankets are an absolute must-have for this season.
The only limit to incredible knitting ideas is your imagination!
3. Cable Knit Hat
Cable knit hats are the perfect winter accessory to stay warm while also looking stylish. From slouchy beanies to fold-over brim caps, there are endless ways to get creative with knitting a cable knit hat.
For the beginner knitter, a basic cable knit hat pattern is great to get your feet wet and learn the basics. For the more experienced knitter, you can get creative with colour and texture and try some intricate cable knit patterns.
Whatever your skill level, cable knit hats are great knitting ideas to get into and make a statement this season.
4. Intarsia Knit Sweater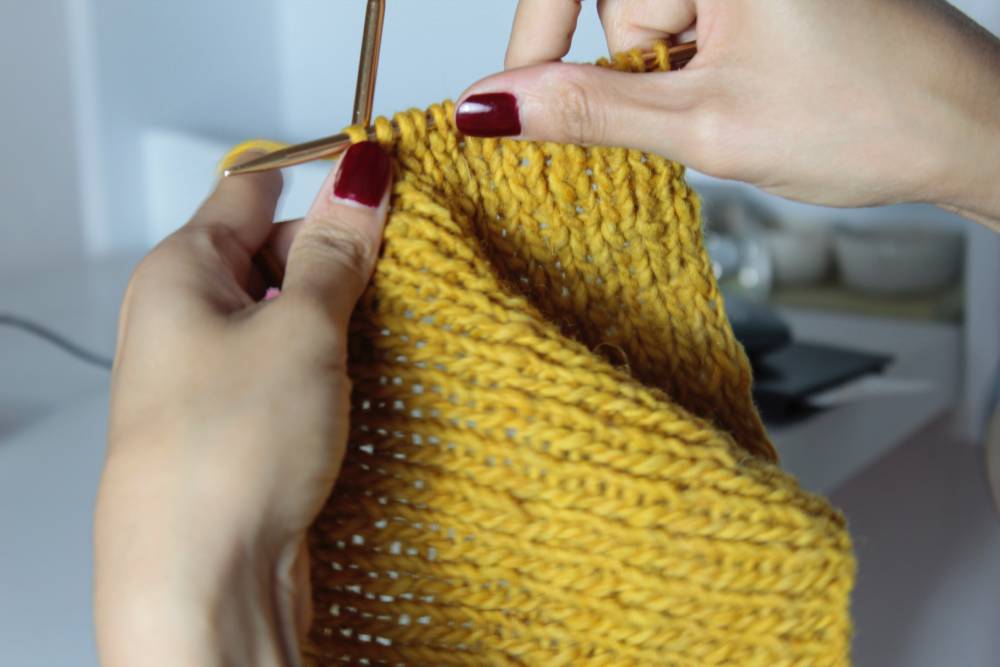 Intarsia knit sweaters are a great way to add a unique twist to your wardrobe this season. With simple geometric shapes and colour blocking, intarsia knit sweaters are a fun way to show off your creativity and make a fashion statement. Intarsia is great for those who are just starting out with knitting, as you don't need to know any fancy stitches, but you can still make something that looks special.
Be sure to use good quality yarns for your intarsia knitting ideas to get the most vibrant colours and the best longevity.
5. Colorwork Mittens
If you're looking for a way to spruce up your winter wardrobe, colourwork mittens are the perfect project. Incorporating multiple colours in the same design can be intimidating, but once you get the hang of it, you'll be able to create stunning, unique mittens that will be sure to draw plenty of compliments.
Pick up some worsted-weight yarn and a pair of double-pointed needles once you've decided on your colours, and you'll be creating vibrant knitting ideas in no time.
The best part about making mittens is that you can make a pair in a fraction of the time it will take to make a sweater or blanket.
6. Crochet Poncho
Crochet ponchos are a great way to add a touch of style and coziness to your wardrobe. Whether you opt for a classic hooded poncho or a more modern-looking open-front design, knitting a crochet poncho this season is sure to be a good idea.
You can make them in any colour or fibre you like, from chunky wool to luxurious alpaca, and you can embellish them with buttons, ribbons, or fringe for an extra touch of flair.
Knitting ideas are practically endless, especially when it comes to staying warm and fashion-forward this winter. A crochet poncho is an excellent way to do both! Not only is the timeless style of a poncho an easy way to keep body heat close, but you can customize the design based on your own personal style.
Choose from a variety of colours, textures, and materials to create something that's truly unique. Add buttons, fringe, or even a shapely hood to personalize your look.
With knitting ideas like a crochet poncho, you can be sure to make a statement while staying warm and cozy this winter.
7. Textured Afghan Blanket
If you're looking for a trendy knitting project to make this season, why not try your hand at an afghan blanket? Afghans are one of the best knitting ideas, can be worked up quickly and yield impressive results.
For an extra-special touch, opt for a textured pattern. Not only will the texture add an interesting visual to the blanket, but it will also provide a soft, comforting texture to cuddle into.
Knit with chunky yarn and big needles for a lofty blanket, or go for finer yarn and needles for a denser, more luxurious one. Either way, you'll end up with a beautiful blanket for this cold season.
Few things provide that feeling of comfort and warmth. And, you can learn to make comfortable chunky knitted blankets in 4 easy steps. So, go ahead and get knitting!
8. Chunky Knit Bags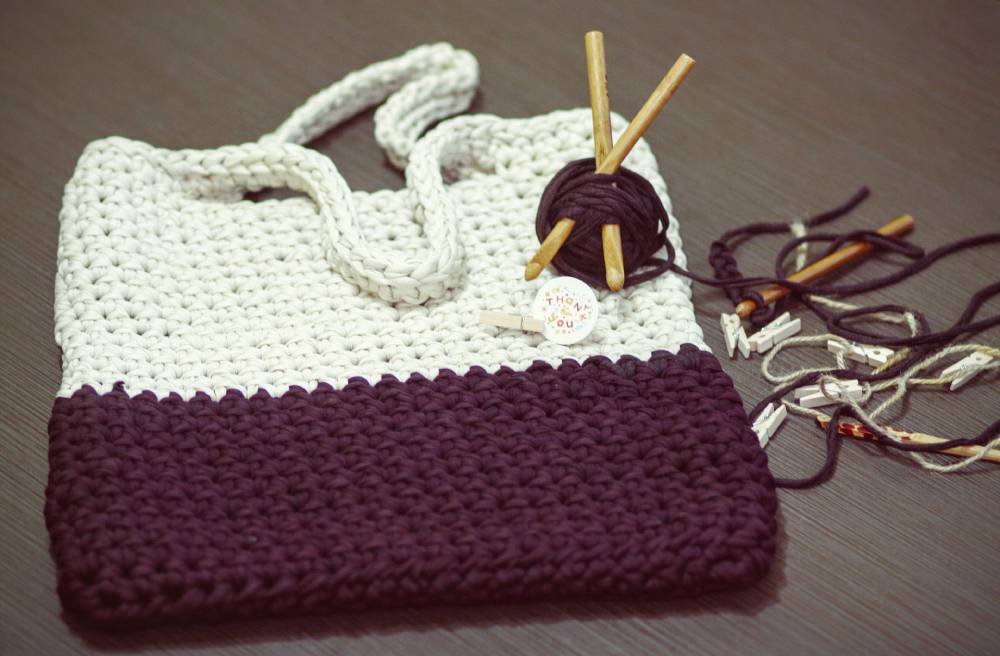 Chunky knit baskets are the perfect accessory. Not only are they fun to make, but they also make great storage solutions to organize your space. To make one, you will need a large chunky yarn in a colour of your choice, a pair of knitting needles, and a sturdy, round base. Start by knitting a few rounds of stitches and then increasing the size until you reach the desired depth.
Once you have your desired depth, cast off the stitches and sew the sides together to form the basket. With a little DIY skill and creative knitting ideas, you can make a stylish, one-of-a-kind basket that will add a touch of warmth to any room.
9. Cable Knit Socks
For a classic style that adds a bit of sophistication to your wardrobe, try a pair of cable knit socks. This timeless trend is perfect for any casual or formal outfit and is a great way to keep your feet warm during the chillier months.
Cable knit socks also come in a variety of colours and textures, so you can find the perfect pair to match your outfit. They are both fashionable and practical, so you can't go wrong with this knitting idea.
Wrapping It Up in Style
To wrap up, the trend for knitting this season has gone beyond the basics of scarves and beanies. From colourful hair scrunchies to stylish home decor items, the possibilities are endless. If you're looking for a creative challenge, why not try making a baby blanket or a customised stuffed animal?
If you prefer something a bit more intricate, jumpers, cardigans and hats offer an opportunity to show off your skills. If you're not sure where to start, browse online for inspiration.
Are you ready to weave together a fabric of joy and satisfaction? Then come explore the wonderful world of knitting! Whether you're just starting out or a master of the craft, there are new knitting ideas to discover and delight in.
With the help of the tutorials and ideas outlined in this article, you can create stylish and trendy items for yourself or for your loved ones. So grab your needles and yarn and make those knitting ideas come to life! Get to knitting!