A dandelion globe is a large dandelion head that is blown apart, sending the seeds flying in all directions.
Many consider wildflowers noxious for the simple fact that they grow where we don't want them to, and they do so with vigor and tenacity. In many ways, however, the plants we call weeds are genetically superior to the landscape plants we often find more desirable.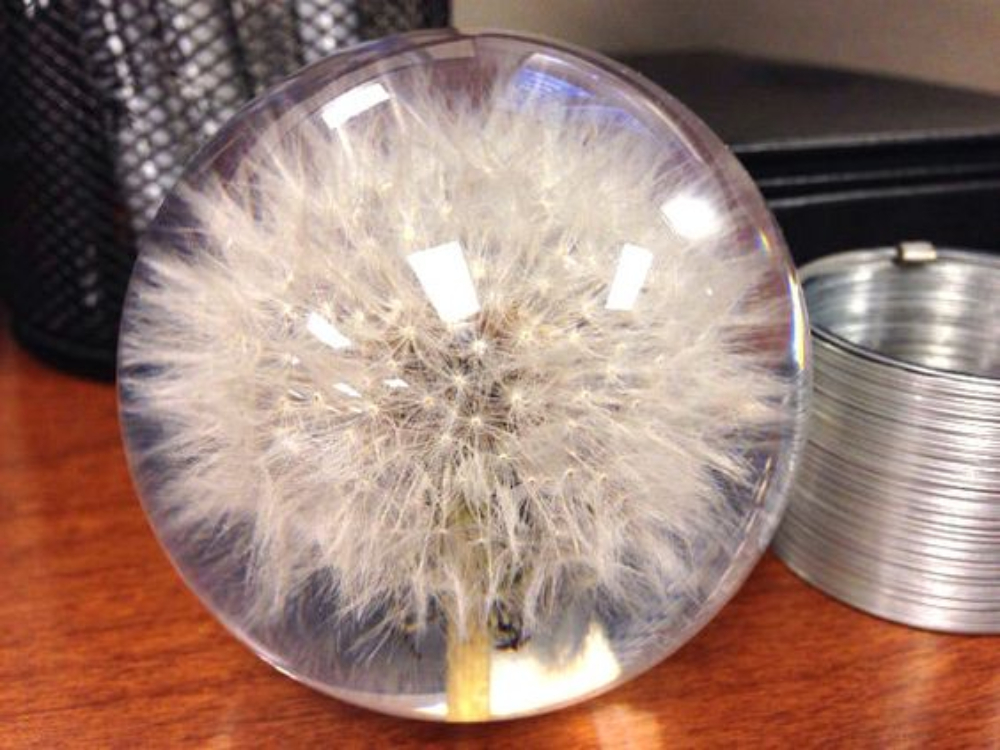 Dandelions are a case in point. They grow everywhere and are great survivors.
Who doesn't have fond memories of hunting for dandelions in the backyard or forest in their childhood?
My friends and I used to believe that finding a floating dandelion seed lets you make one wish. Imagine the excitement we got when we found a full head of 'wishes'… so when I saw these dandelion globes, I knew that I had to have one!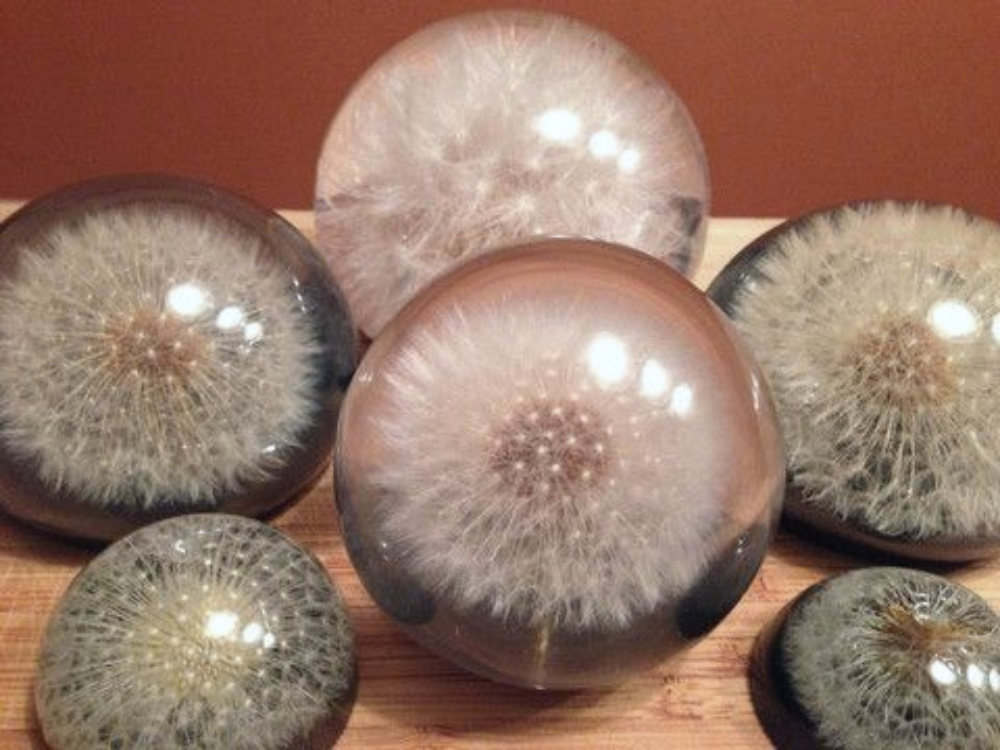 Aren't these dandelion globes simply magical? You can use them as decorations at home, as paperweights, or even as gifts for your family and friends!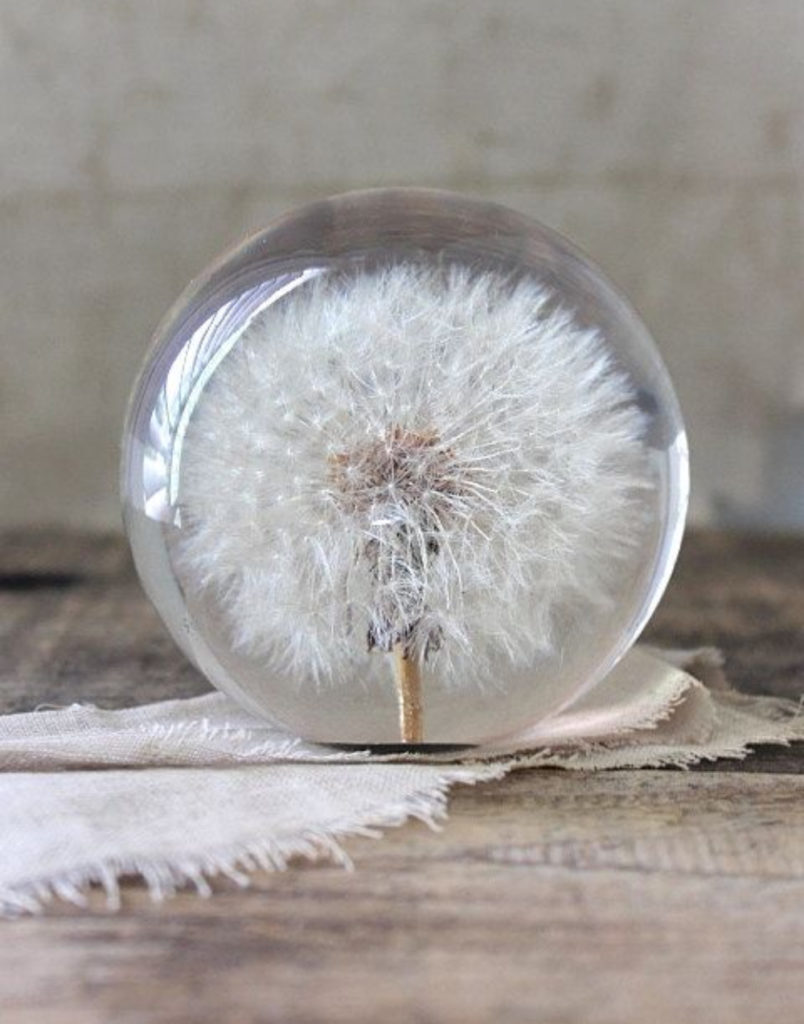 If you've got a lot of time on your hands then you could make globes using different flowers and plants you have in your garden. Maybe you'll end up finding a four-leafed clover… ;)
Excited to start this project? Gather the materials and get crafting!
You're going to need these materials…
Vending machine capsule
Dandelion
Resin
Catalyst
Pigment
And these tools…
Dandelion globe designs ideas…
Click on any image to start the lightbox display. Use your Esc key to close the lightbox. 😎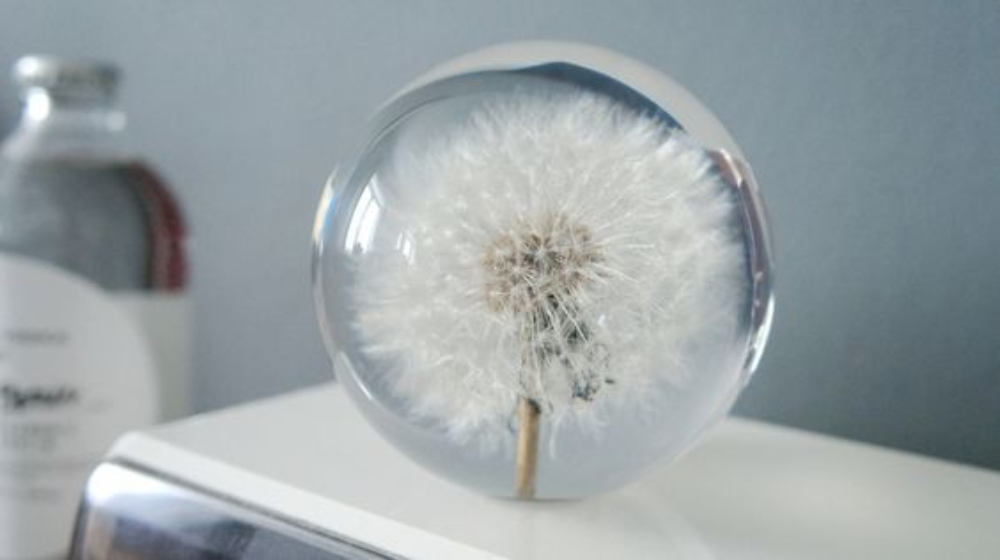 Learn how to make this project by watching the video below!
If you like crafting you might want to check out the 10 Gift Ideas for Crafters.