If you're still thinking of what to get friends and family who are creative and into crafts this Christmas, then you've come to the right place. Here are some really thoughtful gifts you can give them this Christmas!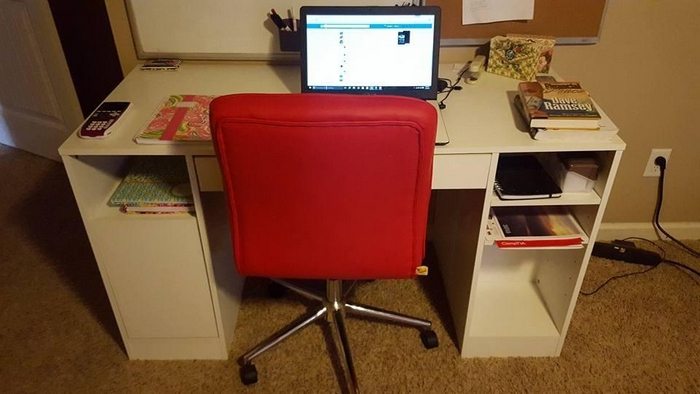 They're not incredibly unique or unusual gift ideas but they are things that many crafters usually need but don't have (yet). If you know someone who loves doing craft projects, then you might find one or two items from this list that he or she could really make use of.
Show your love, and more importantly, your support in their crafts by giving them something that can make their work easier and more fun to do!
What do you think of this list?
Do you know of other cool gift ideas for crafty people that should be on this list?
[adinserter block="11″]
Click on any image to start lightbox display. Use your Esc key to close the lightbox.

There's never enough workspace when you are a craftsman. If you know someone who has a very small workshop or art studio, they will surely appreciate this space-saving piece of furniture. It serves as an extra workdesk but it can easily be folded out to create space for other things when needed.
Fold-Out Organizer and Craft Desk
This one has basically the same purpose only with more storage space for various items.
South Shore Crea Collection Craft Table
Need a bigger work surface and even more storage? Here's a best seller! Your crafty loved ones will surely like the open storage shelves for easy access!
Who doesn't like drinking coffee while they are working? This cup holder is perfect to keep your drinks from spilling and ruining your project! Of course, you can also use it to store other things such as phones, notepads and other small items that you don't necessarily need on your table.
Here's a gift idea for your loved ones who love to knit and crochet. It's non-slip, lightweight and durable so that they can work comfortably on their projects!
Now this is something that can be used for several purposes. If they like to keep things organized or if he/ she is good at drawing designs, this liquid chalk marker is the perfect fit! You can also get a set that comes with cute chalk paint sticker labels ;)
This storage cart is perfect for frequently used tools and materials since it's a lightweight storage system that you can easily take anywhere when you're working on a project. It's transparent drawers make finding what you need quick and easy too!
Here's a tool set not every craftsman has but we think should have. Do you know someone who loves working with wood? This is perfect for creating artwork on wood or simply labeling wooden projects.
This work station comes in handy when creating polished masterpieces. Great for little wood projects or even for making jewelry!
Here's another storage gift idea and this, we have to say, is our favourite! It has a lazy susan mechanism so you can simply rotate the unit to access the different sides. We also love that it is vertical so it stores plenty of items without taking too much floor space :)
Have you found the perfect gift for the crafters in your life from this list?