Is there any kid (or adult) who doesn't love to play with bubbles?
Chasing after bubbles being blown by the wind is fun but it gets boring really fast and sometimes the bubbles pop too quickly. If your kids love bubbles then here's how you can make them at home for cheap and the best part. These bubbles are unpoppable!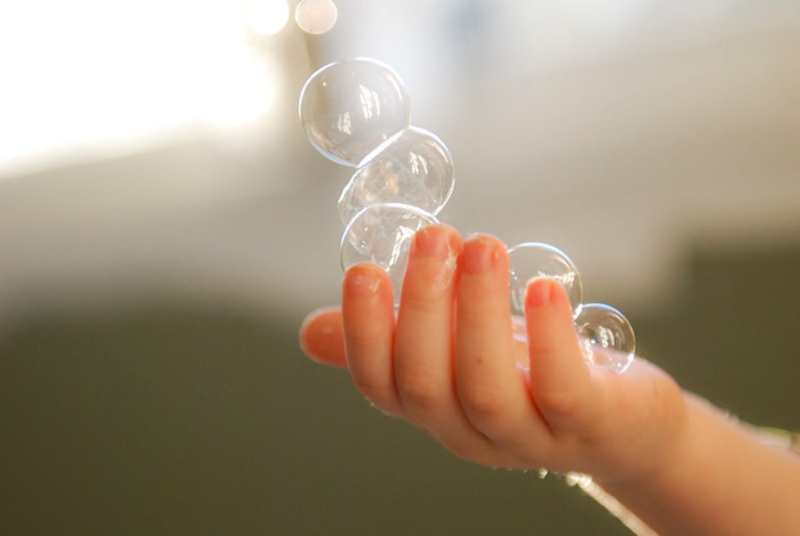 Your kids will have extra fun playing outside with these DIY unpoppable bubbles! Of course, these bubbles are not going to last forever but at least they won't pop immediately upon contact. You can also take this as an opportunity to teach your kids a little bit about science!
Our Pick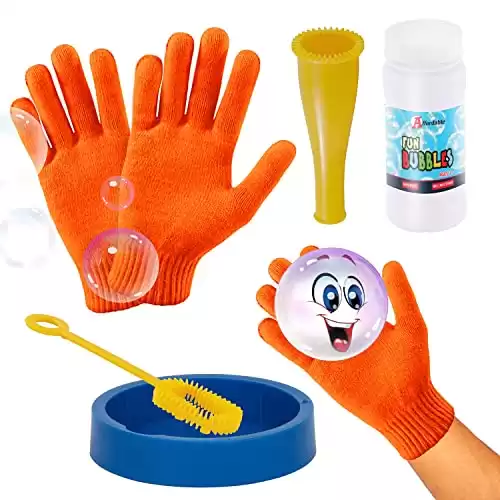 Touchable Bouncing Bubbles for Kids
Watch these kids bubbles form and float away or try and catch them in your hands and pass them to your friends.
Buy on Amazon
We earn a commission if you make a purchase, at no additional cost to you.
12/01/2022 10:23 am GMT
Soap bubbles are normally made up of three layers — soap, water, and another layer of soap that makes a soap film 'sandwich'. Bubbles pop when the water between these layers evaporates and by adding glycerin, these films become thicker, making the bubbles evaporate less quickly.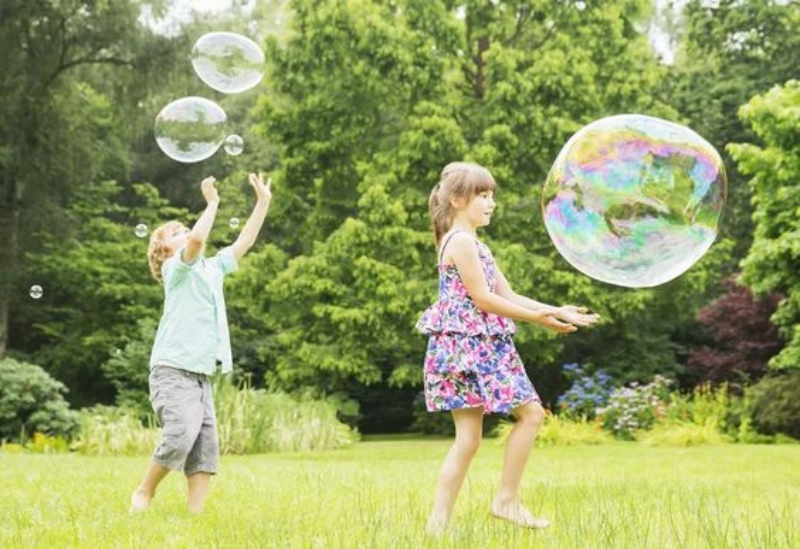 Isn't this a great science project to do with the kids?
You'll need these materials:
2 cups of water
¼ dish soap
2 tablespoons of glycerin
And these tools…
Large bowl
Cotton gloves
Scissors
Learn how to make these unpoppable bubbles…
Click on any image to start the lightbox display. Use your Esc key to close the lightbox. 😎
Thanks to the Learning Resources Blog for this project. Get the step-by-step instructions here…
You might want to teach your kids how to weave using soda straws too! Check here…..