Every kid goes through a dinosaur phase and if yours is going through one, here's how you can encourage this hobby through a really fun way… a dinosaur egg treasure hunt!
Grab your little archeologists and take them on a fun digging expedition that they're surely going to love! ;)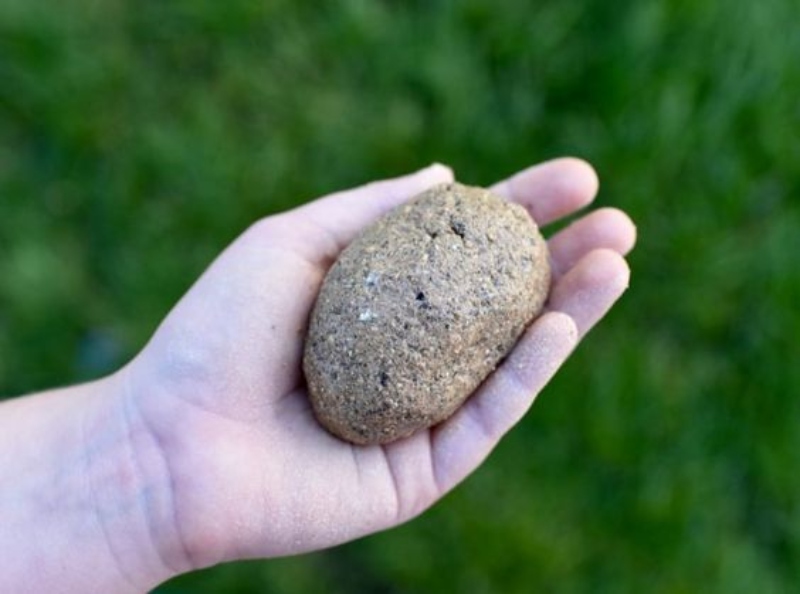 These eggs are so realistic, they look like they're really made of rocks! Imagine the surprise and glee in your kid's eyes when they open one and see a hidden dinosaur inside… doesn't it sound exciting?
You can also put all sorts of surprise items inside. You can turn this into a full-on excavation project and include little statues and 'artifacts' your kids to find in a plastic box or kiddie pool filled with sand!
This is a great alternative to an Easter egg hunt, don't you think?
You'll need these materials…
1 cup flour
1 cup used coffee grounds
1/2 cup salt
1/4 cup sand
3/4 cup water
And these tools…
Large mixing bowl
Spoon or spatula (for mixing)
Oven
Hammer (for breaking the eggs open!)
Click on any image to start lightbox display. Use your Esc key to close the lightbox. 😎
You can get the step-by-step instructions here…