Christmas is right around the corner. For me, it's a time when gift-giving skills are usually put to the test. Personally, I like to plan ahead because I don't like the harried feeling of the Christmas rush. This allows me to give away thoughtful presents. I always try to give out something beautiful and functional, just so I know they don't end up gathering dust somewhere.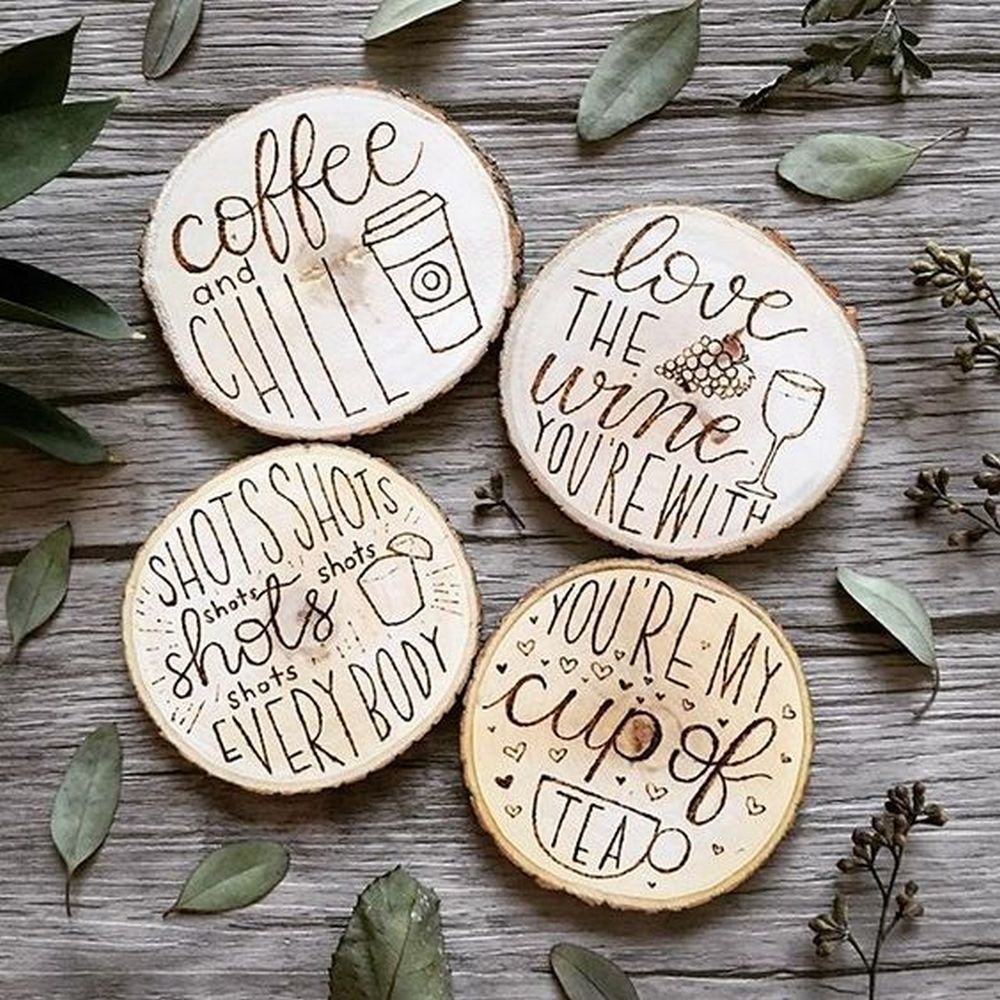 This year, I'm making wood burned coasters. They're great because every household uses them – for coffee, tea, beer, wine, and water. During the holiday season when celebrations are in full swing, these coasters will surely come in handy. I'm pretty sure they'll be put to good use.
A piece of advice though, wood burning isn't very easy. But with lots of practice, you'll get the hang of it. And don't forget to do this in open space where there's lots of ventilation, preferably outside. The strong smell coming from burning wood may be too much for some people.
Materials:
Wood slices
Spar Urethane Sealer
Tools:
Click on any image to start lightbox display. Use your Esc key to close the lightbox.
Watch this video to learn how to make wood burned coasters.