Birthday parties are events where you can get really creative. Last month, my son went to his friend's party and he came home raving about it. It was galaxy-themed and he brought back three gorgeous coasters as a party souvenirs. He liked it so much that he wanted me to make three more so each member of the family has one.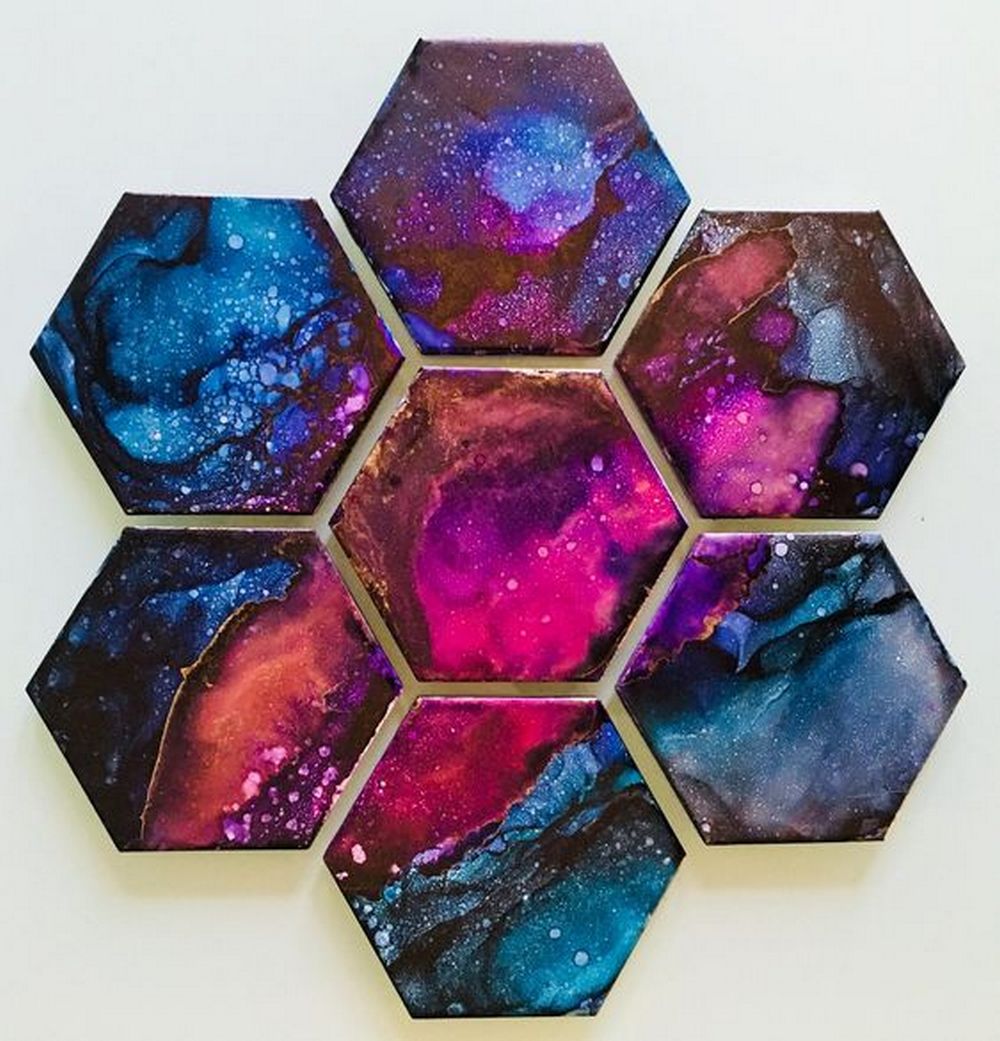 I found a great video tutorial for the DIY galaxy coasters. The tools and materials needed were very easy to find. And then I worked on the coasters over the weekend. The mold that I used produced six coasters. I must say we all loved the finished product.
If you're looking for something unique to give away at parties or a cute useful present, these galaxy coasters are a great idea. You can experiment with colors, too!
Materials:
Resin
Pigment Powders (Black, transparent blue, transparent purple)
Glitter
Nail polish
Tools:
Colorful galaxy coasters design ideas
Click on any image to start the lightbox display. Use your Esc key to close the lightbox.
Learn how to make galaxy coasters by watching the video below.