I have an adorable five-year-old niece who loves all things girly. She's absolutely in love with tutu skirts, and she loves to dress up. She loves to play matchy-matchy, from head to foot – headbands, bags, and shoes. I realized that her closet was in dire need of organization when they were late to a family party because she couldn't find a matching headband.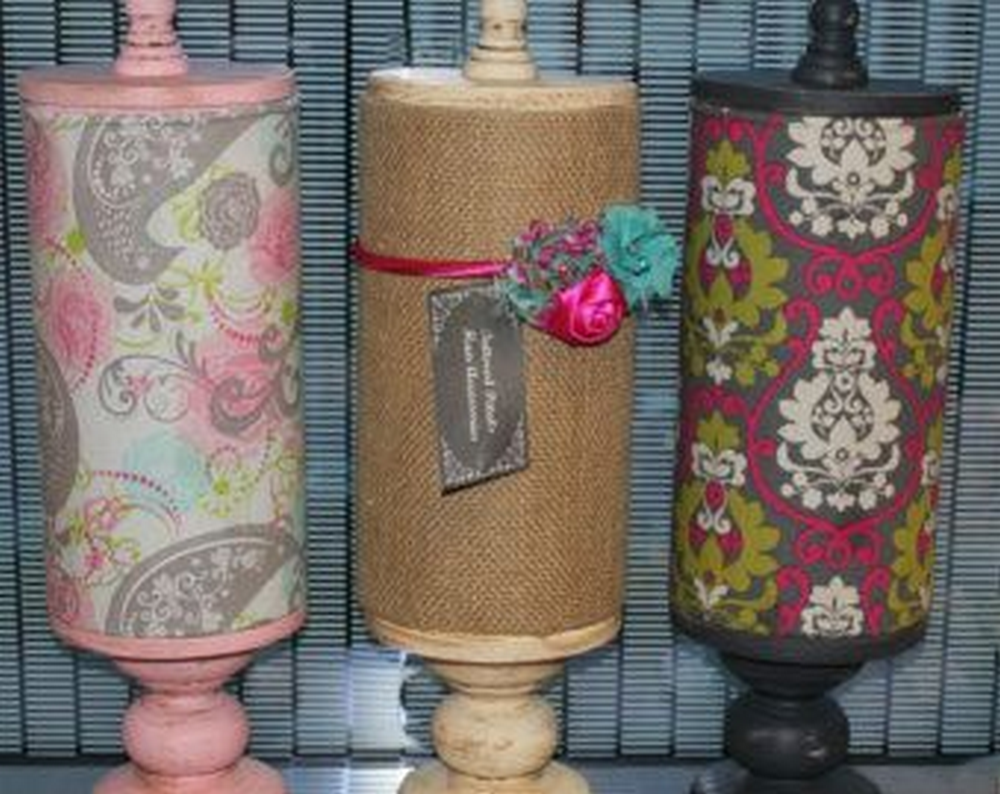 One rainy weekend, I was forced to stay at home with nothing to do. Remembering my niece's need for a headband and hair accessories organizer, I fired up my laptop and searched for an easy DIY project. Lo and behold, I found a YouTube video that was very easy to follow. It's a good thing I had leftover supplies for me to complete the project.
The finished product was not only functional, but it was also too adorable for words. Staying true to my niece's love for all things girly, I used pink! You could easily make this for your daughter or nieces, or to whoever you think needs one. It'll make a great present!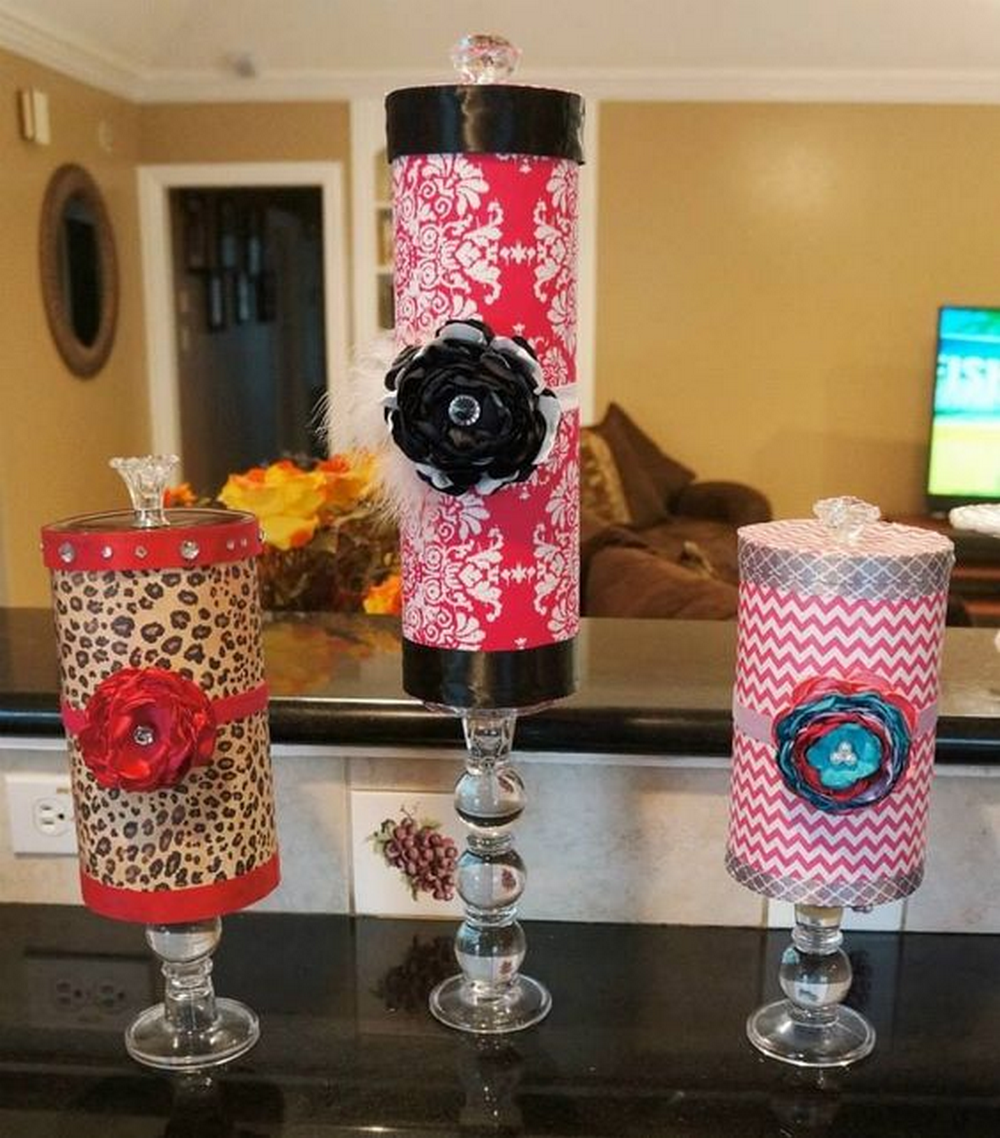 Materials:
Empty oatmeal container
Candle stick holder (optional)
E6000 glue
Scrapbook paper
Mod Podge
Decorative knob
Tools:
Scissors
Brush (for the mod podge)
Ruler
Cute Headband Organizer Design Ideas
Click on any image to start the lightbox display. Use your Esc key to close the lightbox.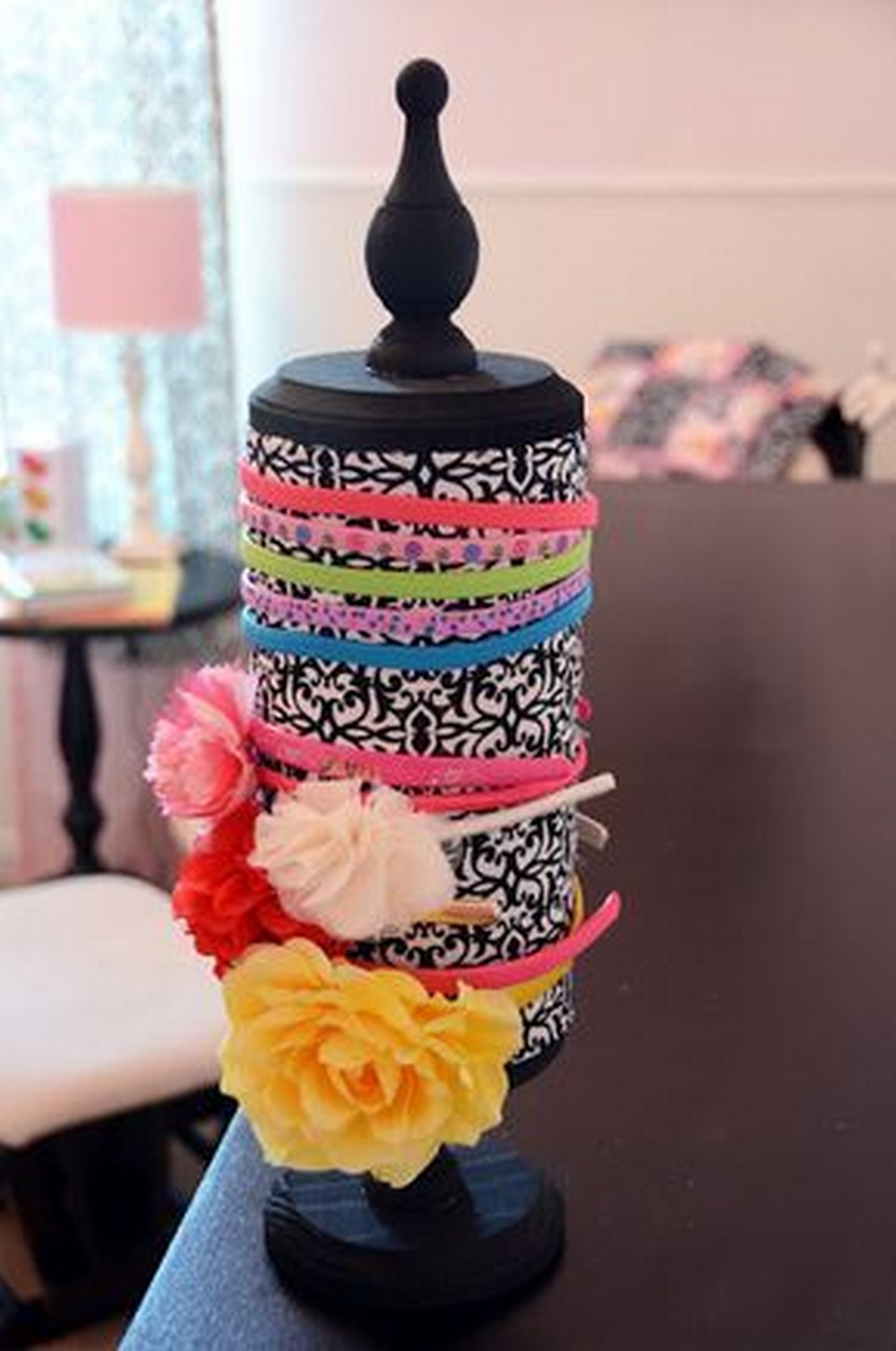 Learn how to make a DIY headband organizer simply by watching the video below.