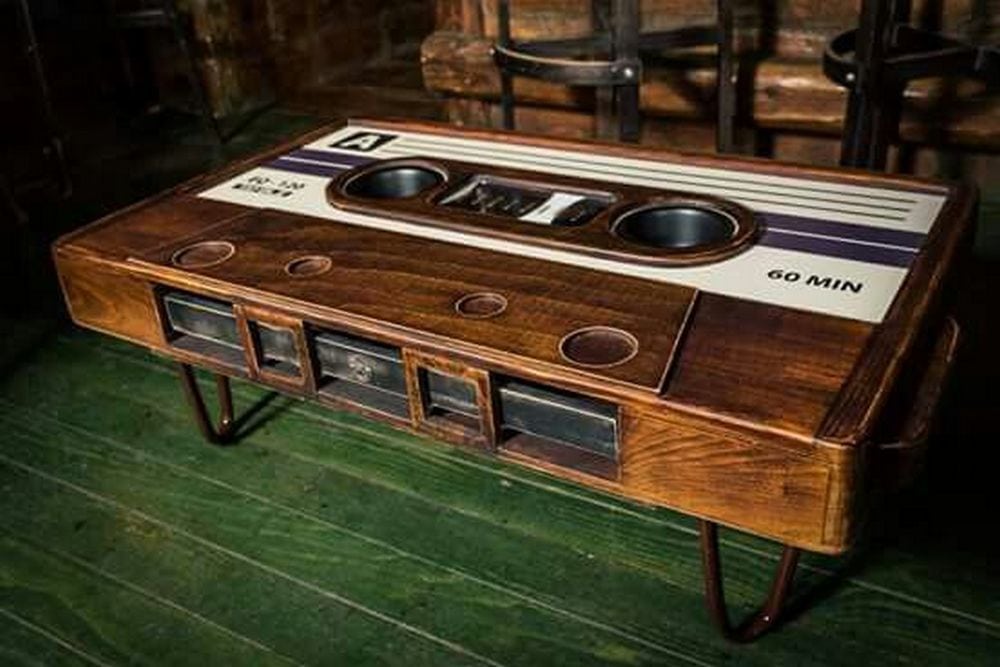 A room should have a focal point – a talking point, if you may. Whether it's a painting, a sculpture, or a piece of furniture, it should be something interesting. It must be unique enough to be the topic of conversation.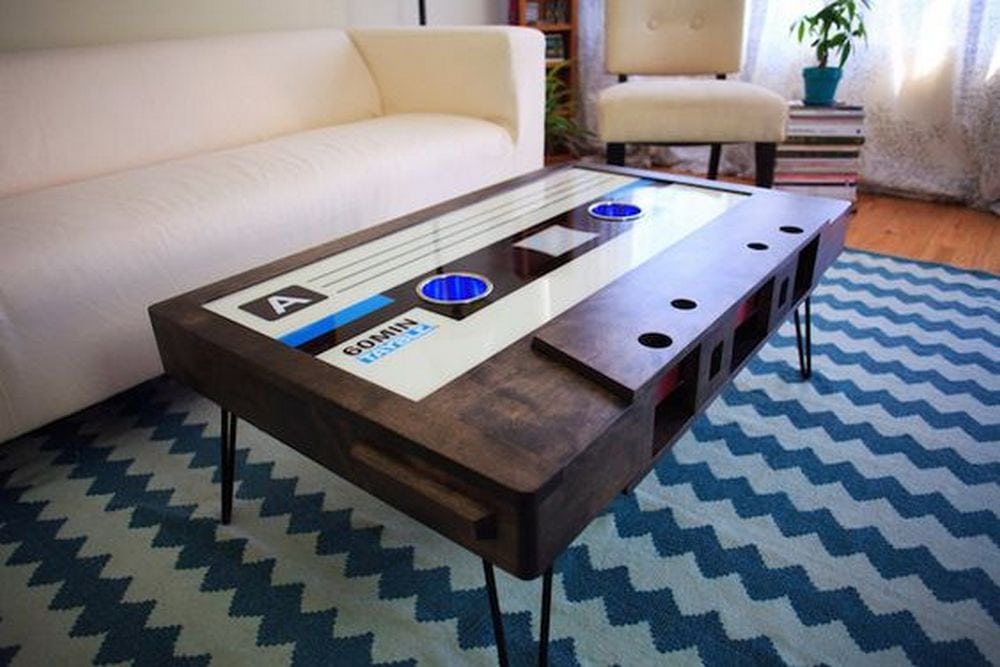 Choosing furniture is not an easy task. The way you decorate and furnish your home speaks a lot about your personality. This is why most people take the job seriously. They want their space to reflect who they are. But With mass-produced furnishings, how does one find something unique?
It's simple, really. You make, or build, one.
This cassette tape coffee table is a perfect example. If you're the type of person who's into vintage-themed stuff, this project is right for you.
Materials:
(2) 2″x4″x8′ timbers
(2) 2″x6″x10′ timber
(1) 6″x27″x1/4″ plywood sheet
(1) 1/2″plywood
assorted paint / stain
table legs OR use scrap steel/wood to build your own legs
3″ wood screws
wood glue
Tools:
power drill
2″ diameter hole drill attachment/bit
4″ diameter hole drill attachment/bit
drill bit slightly thinner than your 3″ screws
orbital sander + sanding disks
table saw
miter saw
paint brushes
painter's tape
tape measure
speed square
Click on any image to start lightbox display. Use your Esc key to close the lightbox.
Thanks to NicolasBarrows for this great project. You can get step-by-step instructions here…
Here's a quick video…