Last Updated on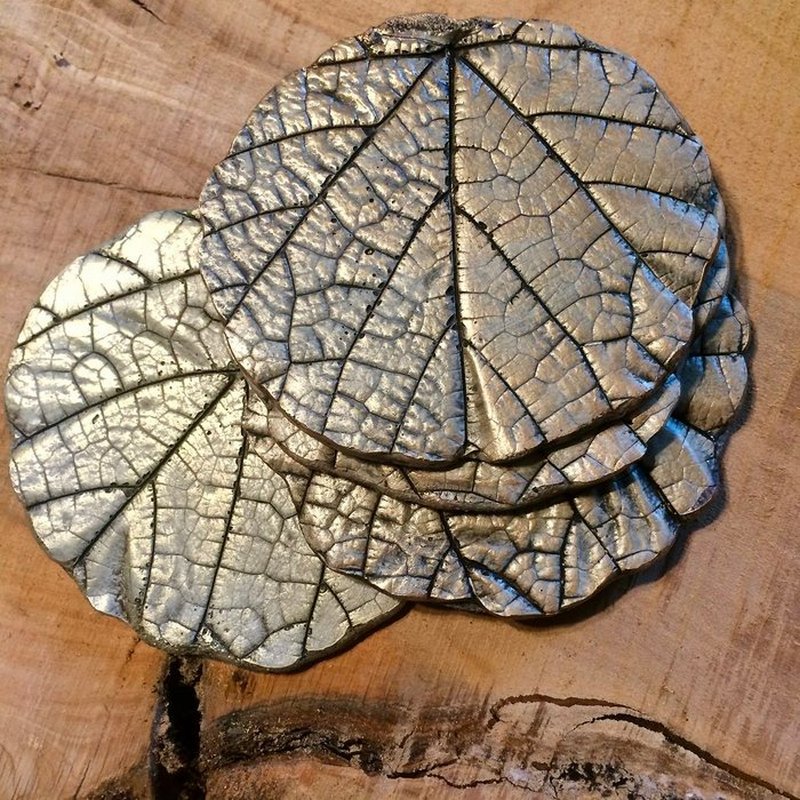 Concrete is the most widely used man-made building material. Without it, modern life would be inconceivable. However, in cities and urban hubs, we see only its rigidity and lifelessness, if we look at it all.
The fact is, concrete is used in a lot of creative DIY projects. Put in a mold, it can sometimes surprise you with its appearance and versatility. I've done a number of concrete projects in the past – candle holders, letters, and sculptures. I must say they almost always turn out pretty great.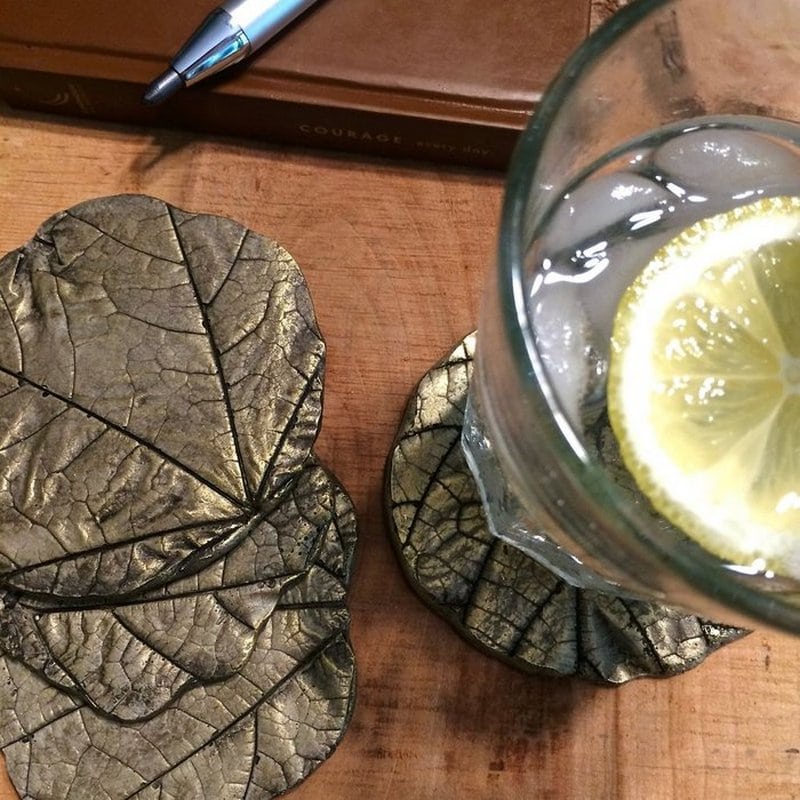 Here's another addition to projects involving concrete: coasters. A bunch of these will make great housewarming or wedding presents. Because they're DIY, you can customize them according to each recipient. You can engrave a name or whatever, it's really up to you.
You just need four major ingredients: a CD case, large leaf, concrete, and water. And then that's it. Check out the complete list below.
Materials:
CD cases
Large Leaves (Look for any that have a nice vein pattern and are not too fuzzy)
Rapid Set Cement All concrete
Water
Dust mask
Rubber gloves
flat surface/table (cover or protect for working with the concrete)
Tools:
stir spoon
Mixing container
Click on any image to start lightbox display. Use your Esc key to close the lightbox.
Thanks to MadeByBarb for this great project. You can get step-by-step instructions here…