See those exquisite patterns? The details are amazing!
Concrete is the most widely used man-made building material. Without it, modern life would be inconceivable. However, in cities and urban hubs, we see only its rigidity and lifelessness, if we look at it all.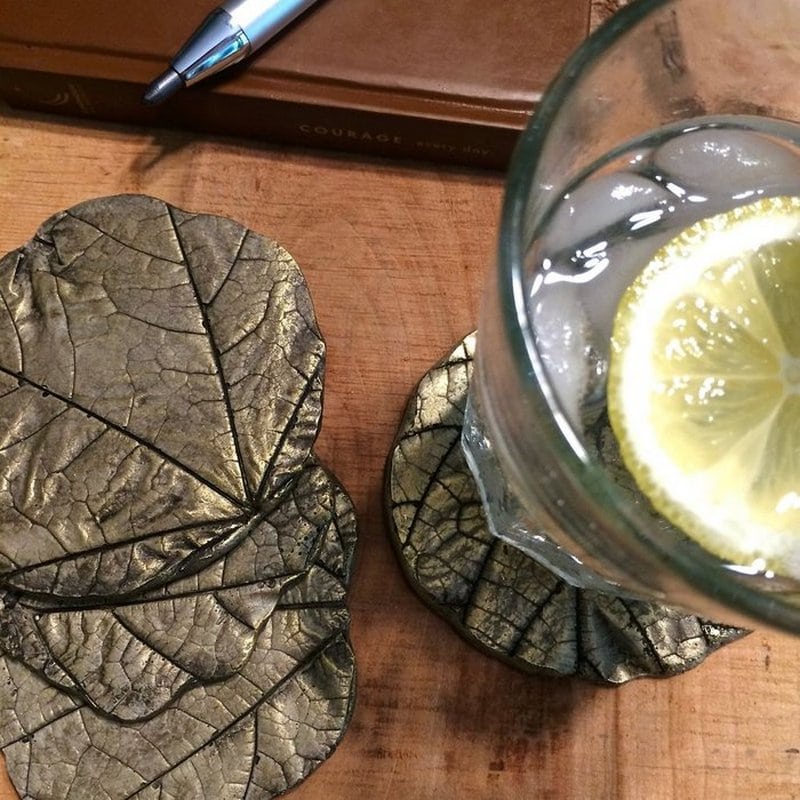 The cold hard fact is that concrete is used in a lot of creative DIY projects! The medium might seem like a material fitter for someone in construction but it is actually pretty easy to use and highly versatile. The beauty of concrete lies in the raw, textured touch and modern appeal suitable for edgy designs and more.
Put in a mold, it can sometimes surprise you with its appearance and versatility. I've done a number of concrete projects in the past – candle holders, letters, and sculptures. I must say they almost always turn out pretty great.
Here's another addition to projects involving concrete…
A bunch of these will make great housewarming or wedding presents. Because they're DIY, you can customize them according to each recipient. You can engrave a name or whatever, it's really up to you.
These concrete coasters are a great option to add some personality to your home! With so many different design possibilities, you can really let your creativity shine with this project. Plus, it's a great way to use up any leftover concrete you might have from other projects.
To help get you started, we've rounded up some of our favorite concrete coaster designs. From simple and minimalist to more intricate patterns, there's sure to be a design here that inspires you. So get your creative juices flowing and get started on making your own concrete coasters!
DIY concrete coasters design ideas
Click on any image to start the lightbox display. Use your Esc key to close the lightbox.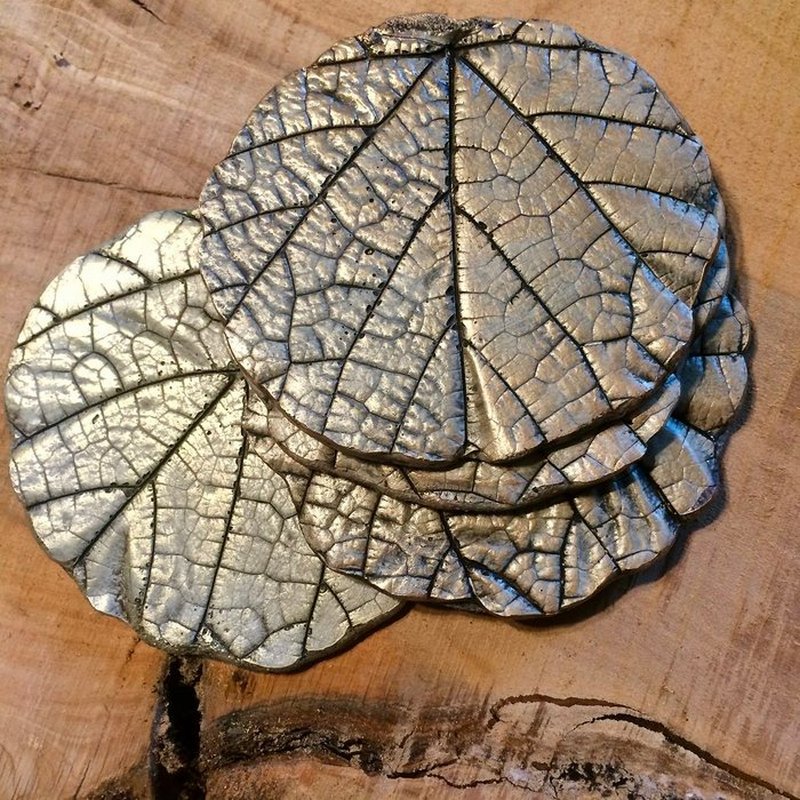 This project is easy to do and only requires a few supplies that you may already have around the house. Plus, it's a great way to add a personal touch to your home décor.
To get started, you'll need some basic supplies, here's what you'll need:
Materials:
CD cases
Large Leaves (Look for any that have a nice vein pattern and are not too fuzzy)
Rapid Set Cement All concrete
Water
Dust mask
Rubber gloves
flat surface/table (cover or protection for working with the concrete)
Tools:
stir spoon
Mixing container
How to make DIY concrete coasters
This tutorial will show you everything you need to know to make a classic concrete coaster. Just follow these simple steps:
1. Make the concrete mix
Making your own concrete is a great way to save money on home improvement projects. Just be sure to follow the directions on the concrete mix packet, and wear protective gear to avoid inhaling the powder. Adding the right amount of water is key to making sure your concrete is the right consistency. Too much water will make it runny, while too little water will make it too thick.
2. Attach the pattern
If you will use a leaf as a pattern, place it on top and use an old cd case to squish it gently. Use a stick with a soft point to trace the details of the leaf. Take your time, and don't rush this step, for it may ruin your design if not careful. Once you have traced the leaf onto the concrete, let it dry.
3. Sand the coaster
Once the concrete is dry, you can now remove the leaf. To smoothen the surface and edges, sand it lightly. Be careful not to ruin your design. If you want a really smooth surface, you can also use a concrete sealer. Just apply it with a brush and then wipe it off with a cloth.
4. Paint the coaster
Now that your coaster is ready, it's time to start painting! You can use any color you like. Once you're done, let the coaster dry for a few hours before using it.
And that's it – you've made your very own coaster! You can now use a classic coaster design you made.
This coaster design is simple and classic, and can be used for any occasion – from a casual get-together to a more formal event. They're perfect for setting down your drink while you chat with friends or family, and they'll help protect your furniture from water rings. Plus, they make a great gift for anyone who loves to entertain.
Thanks to MadeByBarb for this great project. You can get full step-by-step instructions here.
If you liked this project, you might also like to view the DIY Pallet Coasters.