Cats have a way of making bad days better. I don't really know how they do it – it almost feels like magic. All my cat has to do is climb up my lap and purr and all the stresses of the world melt away. And I'm not even exaggerating.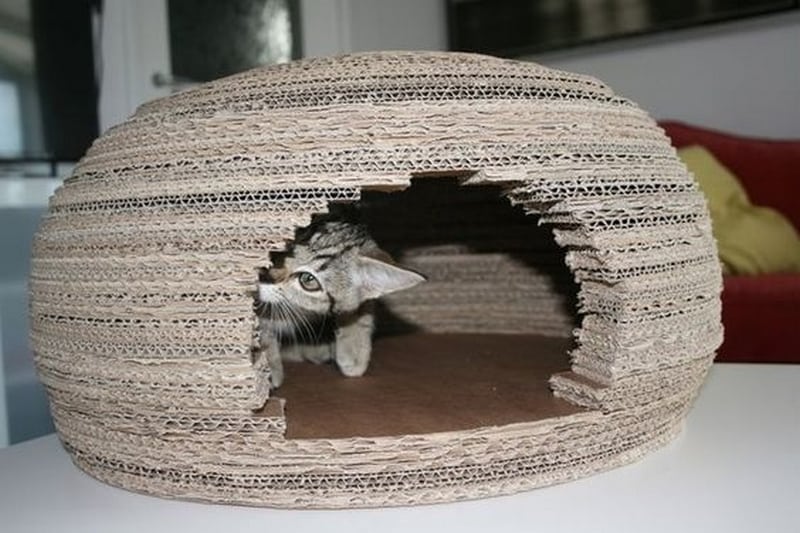 One day, I had an overwhelming urge to "give back." I wanted to make my pet cat happy, too. I excitedly browsed through the Internet, looking for the perfect gift.
I came across this DIY cardboard igloo project – a cat house, actually. I was so excited I gave it a try. When my cat saw her new "chill place", I immediately knew she loved it.
Make your pet happy today, too. Why not make a cardboard igloo for your cat?
Materials:
Lots of cardboard
Paper glue
Tools:
pencil
compass
cutter
measuring tool
Click on any image to start lightbox display. Use your Esc key to close the lightbox.
Thanks to miniil for this great project. You can get step-by-step instructions here…
Here's a quick video…