It's so plushy and comfy, your pet will surely love this!
Do you want something nice for your pet? This one's a sure winner – an Ohhio braid pet bed. It's soft, plushy, and comfortable. If you have a pet cat, this is claw-resistant, too. It's so easy to make you can make several of these and give them away to your pet-loving friends. So really, what's not to like?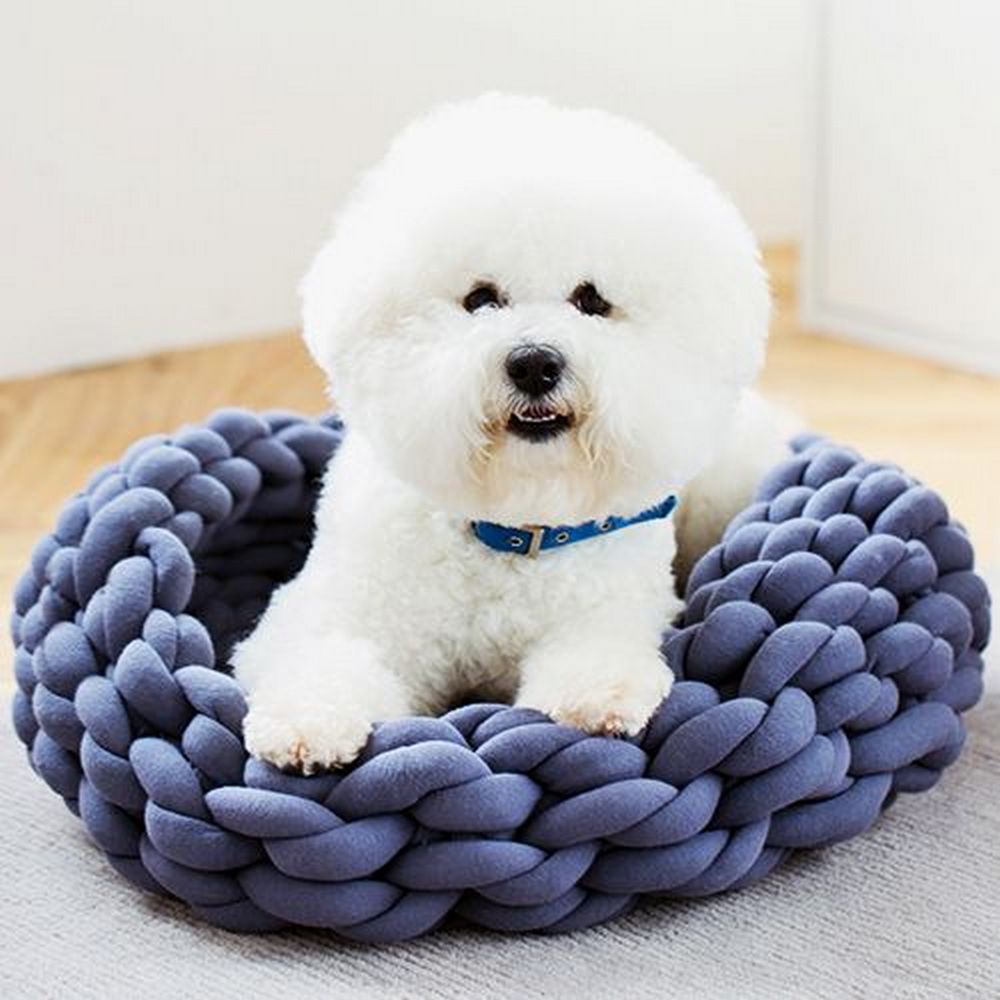 Pet beds are pretty expensive when you buy ready-made ones. And because most of them are mass-produced, your pet's comfort may be compromised. The best way to do it is to just DIY. You can customize and personalize it according to your pet's needs.
Not sure where to start? Check out these DIY braid pet bed designs! From braided cable beds to braid-covered bolsters, these easy-to-make beds will have your pet snoozing in style.
Not only are these beds stylish, but they're also super comfy. Your pet will love snuggling up in one of these beds after a long day of playing. And you'll love how easy they are to make!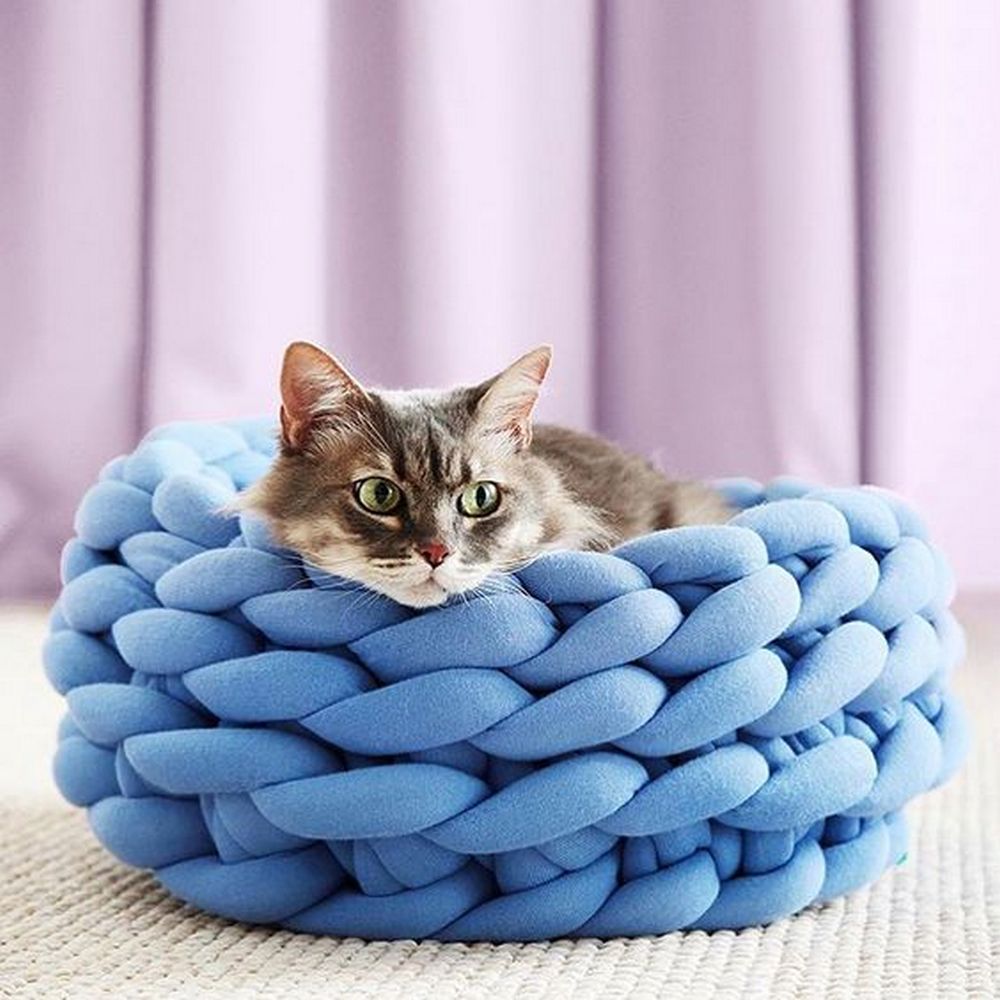 So what are you waiting for? Get started on your own DIY braid pet bed today!
Comfy DIY braid pet bed designs
Click on any image to start the lightbox display. Use your Esc key to close the lightbox.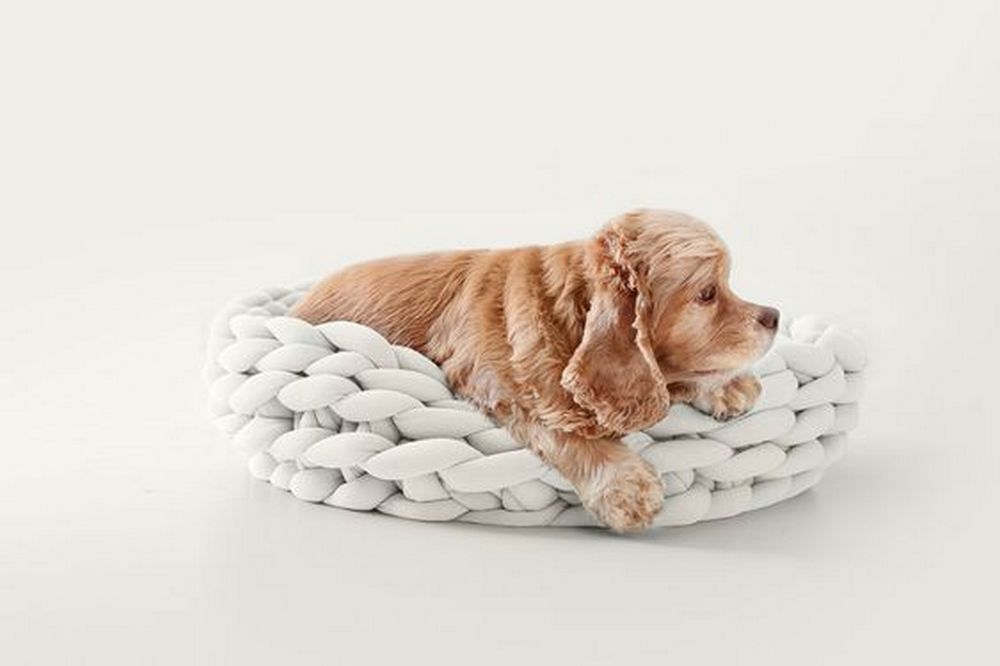 This Ohhio braid pet bed is easy and inexpensive, with simple instructions that you can effortlessly follow. It's thick and chunky, you'd want to make a large one for yourself. Your pet would love this. Why not try it out?
Here's what you'll need to make the comfy DIY braid pet bed:
How to make a comfy DIY braid pet bed
If you're looking for a comfy and stylish pet bed, look no further than the DIY braid pet bed! This bed is easy to make and can be customized to fit your pet's needs. They will sleep well at night because they will surely enjoy this DIY bed.
Here's how to make your own DIY braid pet bed:
1. Prepare the Ohhio Braid
To prepare the Ohhio braid, make a chain-like figure. To make this, wrap the braid around your wrist and tie a knot, don't make it too tight, let your hands out, and then do the process again. You will continue doing this process until the figure is ready for the next step.
2. Make a loop
To make the loop, pull the braid through the first stitch. Then insert the first loop into your wrist. Repeat this process five to six times.
3. Make the bottom of the bed
To make the bottom of the bed, continuously pull the braid through it and make the loops to your arm. Repeat the process until satisfied with the width of your pet's bed.
4. Make the sides of the bed
To make the sides of the bed, just continue with the braids and loops on the edges. Repeat the process until you make three or four rows for the sides. This will depend on your pet, if your pet is a cat then three rows are enough, then if your pet is a small dog, then you can make four rows.
5. Finalize the bed
For the last loop, tie a knot. Make sure the knot is tight. Then, cut off the excess braid. Make sure to hide the last showing braid, or your cat might pull and play with it.
And that's it! This bed is now ready for your pet to enjoy, and your pet will love this bed because it's so comfortable. They'll sleep soundly through the night and wake up feeling refreshed and well-rested. Thanks for taking the time to make this bed for your furry friend.
And here's the full video tutorial from Ohhio:
If you liked this project, you might also like to view How to Make Your Pooch a DIY Rope Toy…