Clothing may make up the majority of an outfit, but accessories are more significant than you might think. Many find themselves spending just as much time shopping for accessories as they do for clothes. "Accessories are important and becoming more and more important every day," Girogio Armani once said.
But there is something to be said about creating – rather than shopping for – your own accessories. You get to wear something unique and special even as you express your creativity.
Do you love making your own accessories? Then you'll most probably enjoy this DIY bracelet idea using safety pins!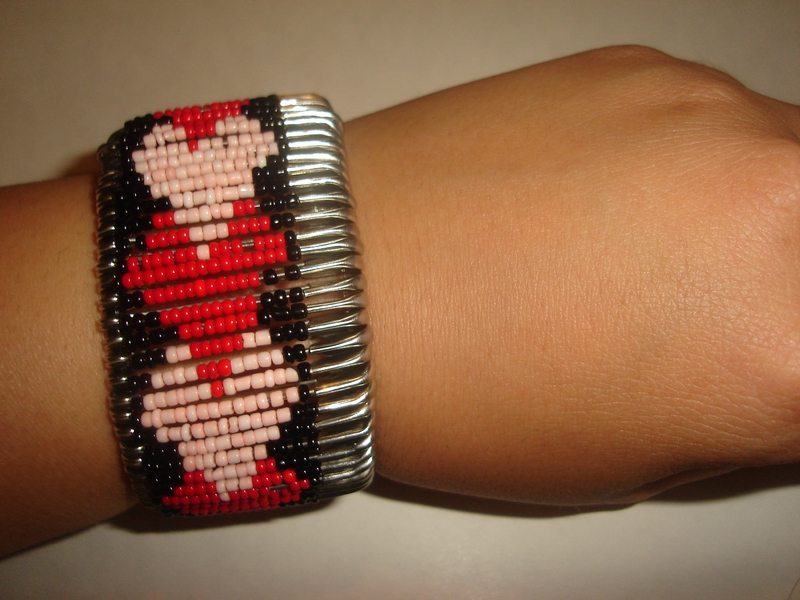 You are going to have fun doing this project because designing beautiful pieces is very easy! You can create beautiful patterns simply by decorating the safety pins with different colours and types of beads.
Just make sure to get the right supplies! The size of your safety pins will, of course, determine the size of your bracelet. Small to medium ones usually make a standard size bracelet, and around 85 pieces are enough to make one piece. Now whatever you choose, make sure all your safety pins are of the same size. Also, make sure all the beads that you get will fit the safety pins.
This project does take a bit of patience but it's a very enjoyable project once you get a hang of it.
Wondering what beautiful patterns you can create with safety pins? Check out the beautiful examples we have for you below!
You'll need these materials:
Safety Pins
Beads
Sheering Elastic
And these tools:
Click on any image to start lightbox display. Use your Esc key to close the lightbox.

You can get ste-by-step instructions from wikiHow over here…
Do you know someone who'd want a safety pin bracelet, too?