We beat ourselves up about not spending enough time with our dog, or telling him off, or not having enough money to buy him his favourite treat. You look at him and it's just there: that quick canine glance upward that says, "You let me down again." We feel like bad friends as a result of it.
Does your dog 'give guilt' every time you leave for work? Or does he or she love lying on your lap so much that it's hard to get anything done around the house? Here's a really clever solution for you…
Make a no-sew lap dog bed/pillow so that he or she can always sit on your lap, even when you are not there!
Choose an old pair of jeans that you aren't using anymore. If you can, wear them for an entire day before doing this project so that your scent stays on it. You can stuff it with old pillows if you have any, but you can also make use of your other old clothes.
With this cozy dog bed, you don't have to worry about your pet crying all the while you're out and busy!
BTW, this works for cats too. ;)
Do you need this clever lap dog bed?
Materials:
a pair of Jeans
Old Belt
Old Pillows
Tools:
Click on any image to start lightbox display. Use your Esc key to close the lightbox. ?
Steps: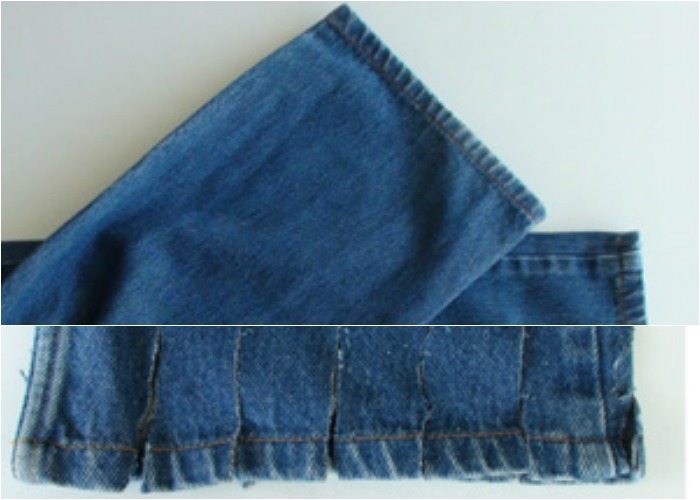 Tassling: To achieve the no sew we still need to cap the leg ends of the jeans.
To do this you need to tassel the ends of the legs, each tassel should be about 10cm (3.5″) long.
Cut the tassels around the hem of each leg making sure there is an even amount – we'll get on to that soon!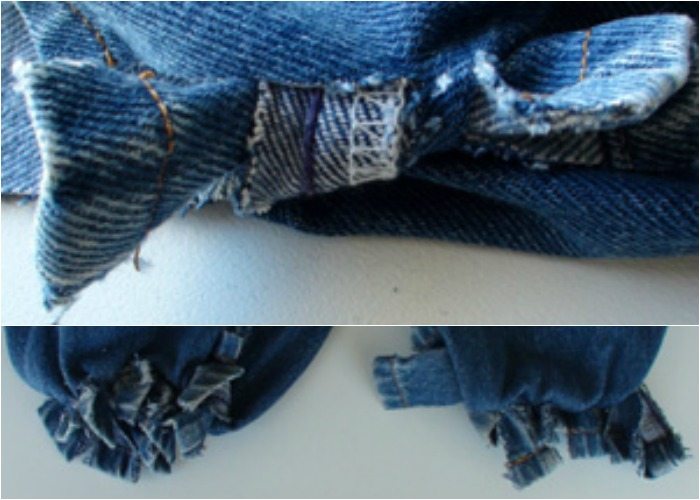 Knotting: You have to tie the tassels all in a knot…
You will need to take two opposing tassels and knot them together using a simple overhand knot.
When you knot the tassels together you will notice the last ones will be tight – this is OK.
Keep knotting until the jeans leg is completely sealed off so no stuffing will fall through.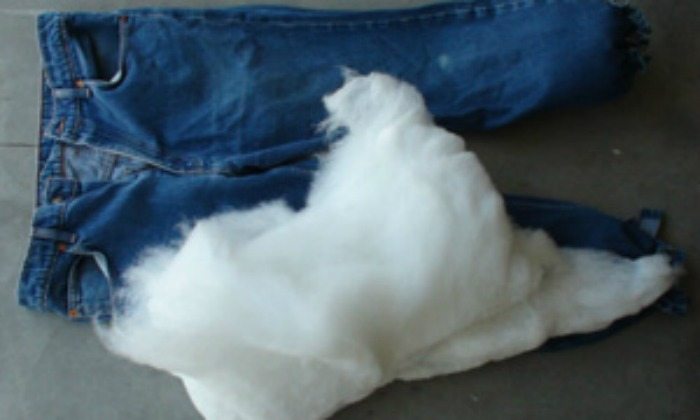 Stuffing: Simply tear apart the pillows and stuff the jeans! You need to keep one of the pillows in-tact and you can't use feathered pillows!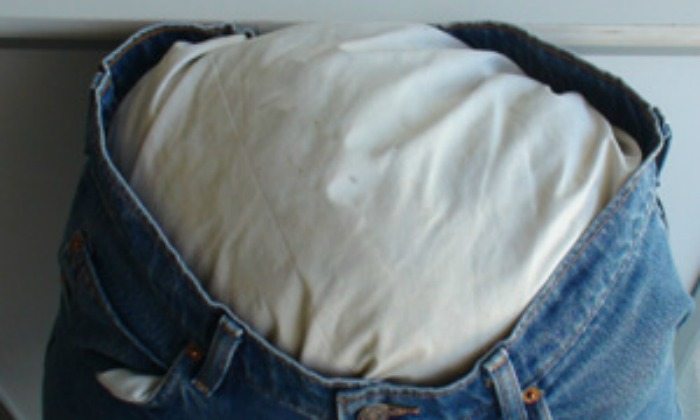 When there is about a pillows worth of stuffing left to do on the waist line you can get the full pillow and use it as a cap – it works great!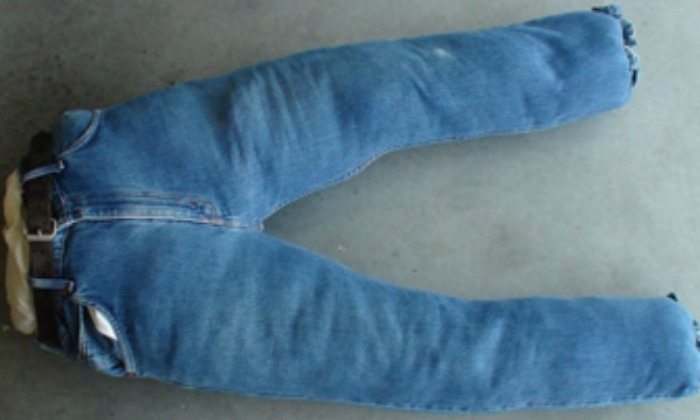 Now all that is left to do is add a belt to complete the cap and position your new pet bed!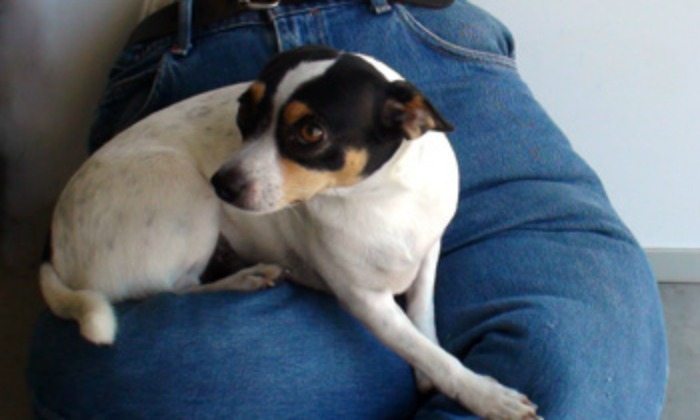 Thanks to JM1999 for this great project.