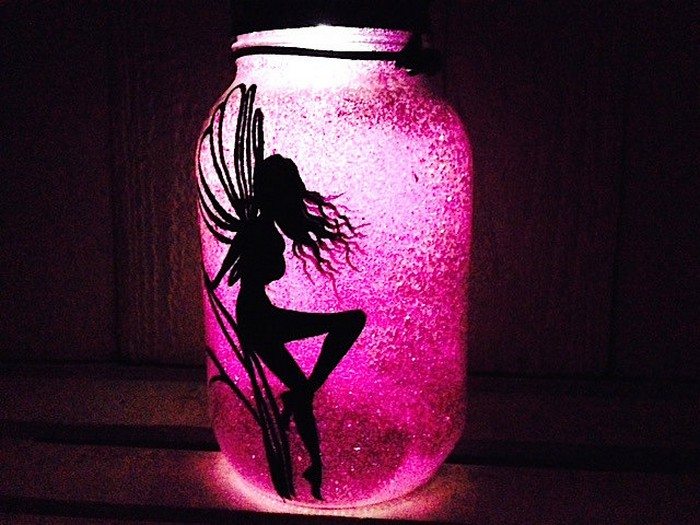 One of the most fascinating things about the human mind is that it is able to reason about impossible things. This is not only possible – it's rather enjoyable!
That is why kids love magical things and even some of us adults seem to have never outgrown our fascination with them.
Well, what's not to love about those cute dwarves, unicorns, and fairies?
Now if you or someone you know loves fairies or perhaps Peter Pan, then you might be interested in this DIY lantern project…
This crafty DIY project is very easy; big kids can even make one for themselves. Just remember not to use real candles!
A mason jar fairy lantern would look good inside the bedroom as a night light. Making a set is also great as living room decor or outdoor decor during Halloween. If you've got a fairy garden in your yard this makes a perfect addition!
Can you think of someone you can give this as a gift to? :)
Learn how to make one by watching the video tutorial below! You can also get some inspiration by viewing our album. ;)
Materials:
Fairy Cutouts
Glass Jars with lids
Thin Tissue Paper
White School Glue
Quality White Glue
Clear Glitter
Twine
Floral Embellishments
Battery-powered Tealights or LED String Lights
Tools:
Paintbrush
Scissors
Hot Glue Gun
Click on any image to start lightbox display. Use your Esc key to close the lightbox.

Thanks to Nichola Battilana for this great project. You can watch the step-by-step instructions here: