A cute little pumpkin that eats legs!
This skeleton idea from Better Homes and Gardens is cute during daylight, but can be very scary at night!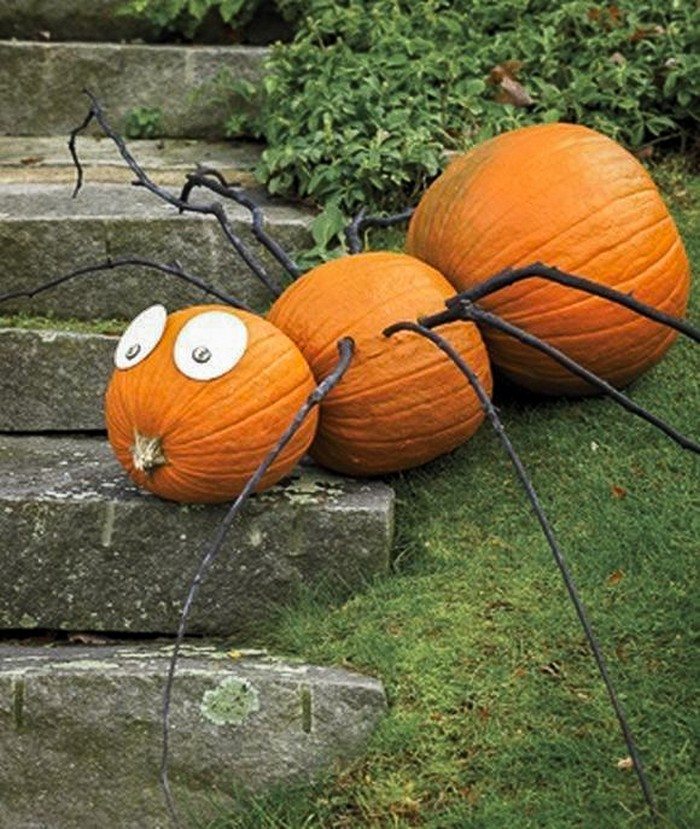 We're confused — is this giant pumpkin spider cute or hair-raising?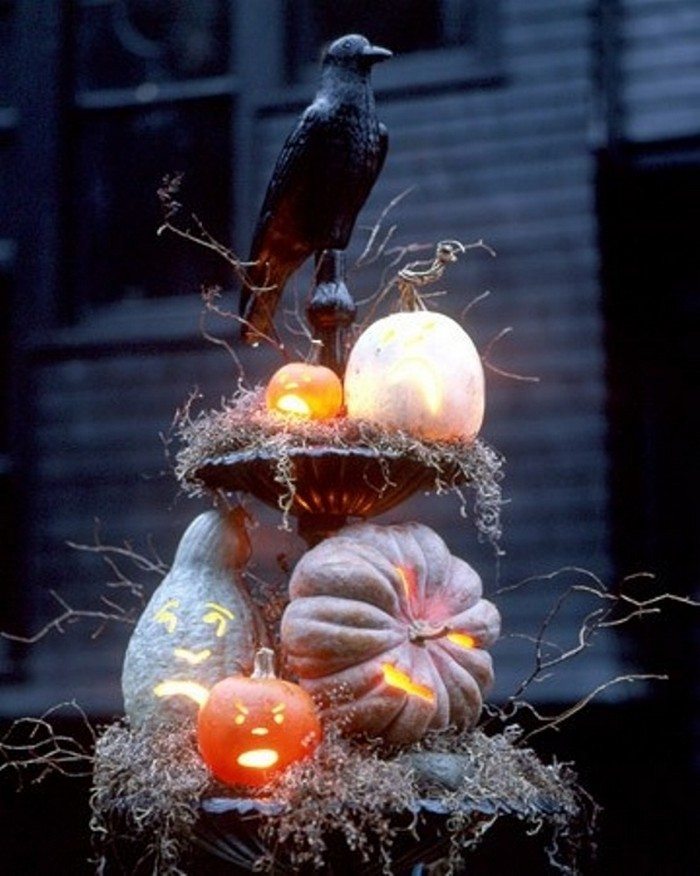 Simple and easy but definitely creepy! We would think twice about entering a home with an outdoor decor like this!
Be careful with this idea! Some might end up crying when they see a 10-foot monster like this. Still, a good idea from Paranormal Witness!
Another easy but creepy idea, from Maegan Tintari. Though we think guests won't be joining next year's party anymore if they see this!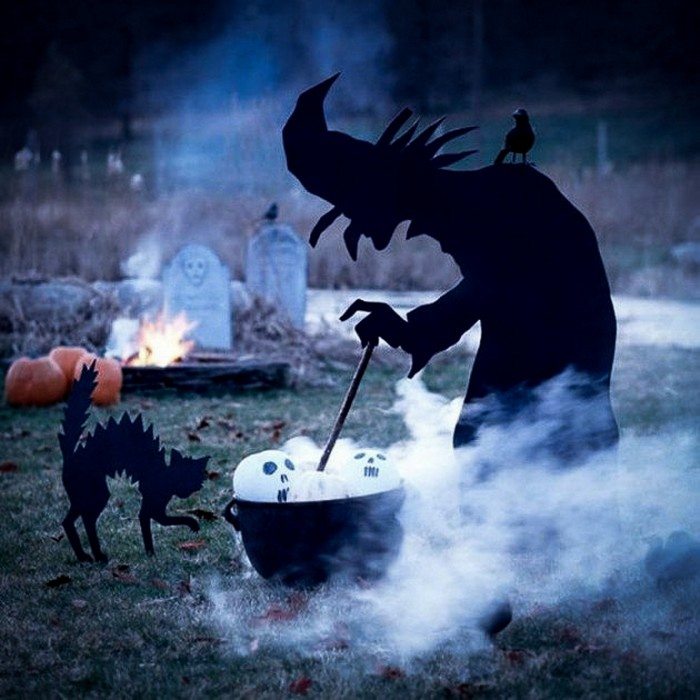 Halloween won't be complete without witches! This witch silhouette idea is perfect for the backyard, too. Get one from Amazon, plus this fog maker stick and you've got yourself an effective Halloween garden decor!
Here's another silhouette idea if you have large front windows! You can get these awesome stickers here.
Which of these Halloween decor ideas did you like the most? Are you going to do it at your house? :)