Last Updated on
Making DIY projects is so much fun and rewarding especially when you can't stop looking at your beautiful work after. There are times that the project is so perfect we want to put our signature on it.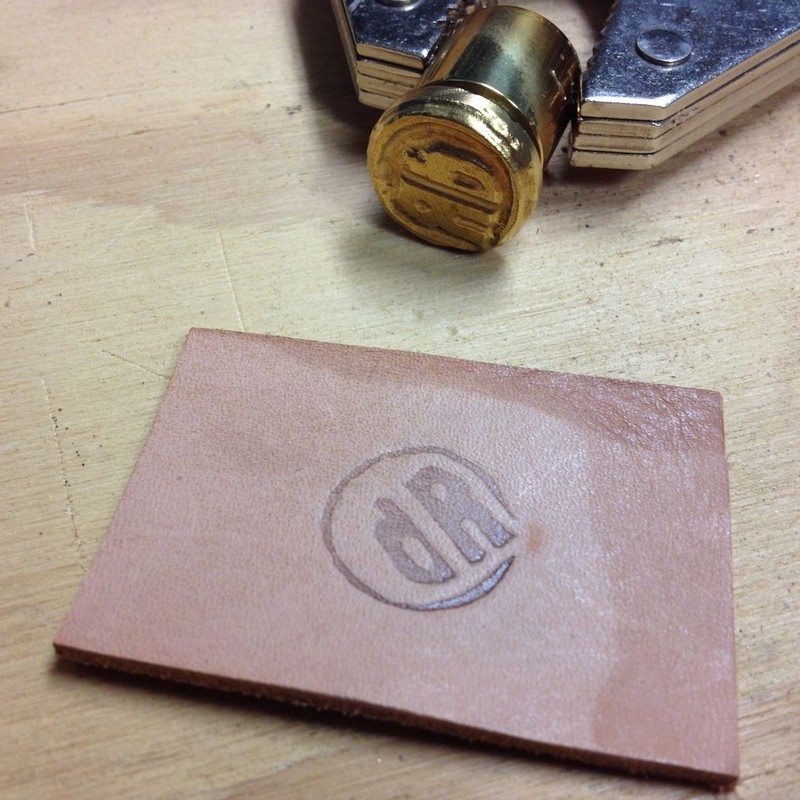 If you are like me who loves making beautiful things out of wood (or leather for some), then you will love this branding iron project. A year ago I made a box for my shirt business which was perfect, except for the name on it. Since I didn't want to spend anymore for spray paint just for that small detail I used markers. It was ugly. :(
Though "real" branding irons can be custom-ordered, some might not be up for spending quite a big amount of money for it – like me. Which is why I got excited when I came across this DIY project. Read on to see how earz_cd made his cool branding iron!
Materials:
Spray Adhesive
Paper
Brass Cabinet Knob
Tools:
Dremel Style Tool with small carving/engraving bits
File/Sandpaper
Locking Pliers
Vise
Computer and Printer
Scissors, Utility Knife, X-acto Knife, etc
Source of heat (camp fire, stove burner, propane torch)
Steps: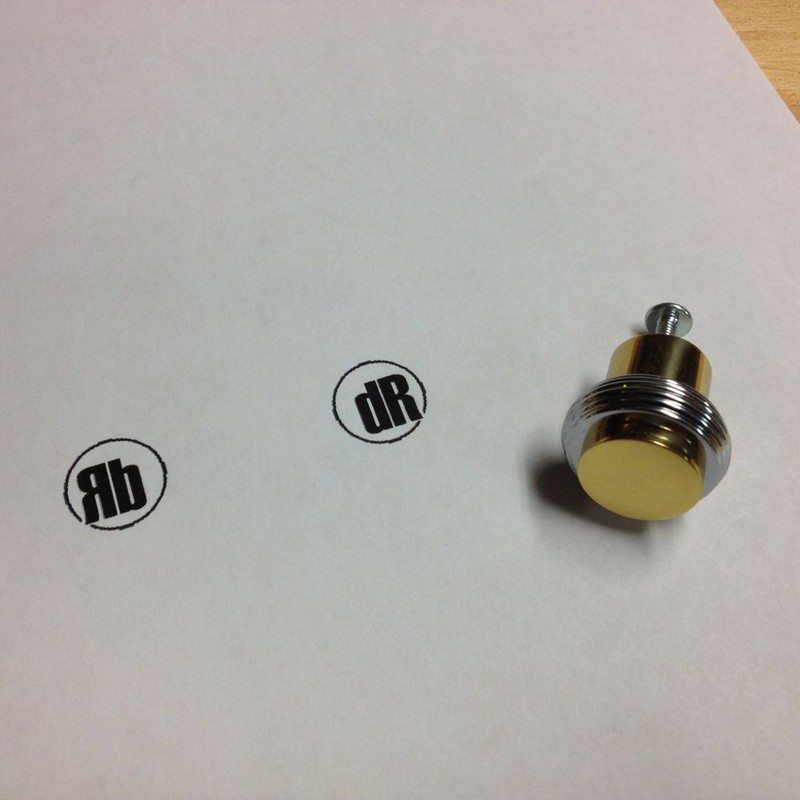 I wanted a fairly small brand with my initials. I laid it out on the computer using a photo editing software. I made a mirror image of my design and printed it out.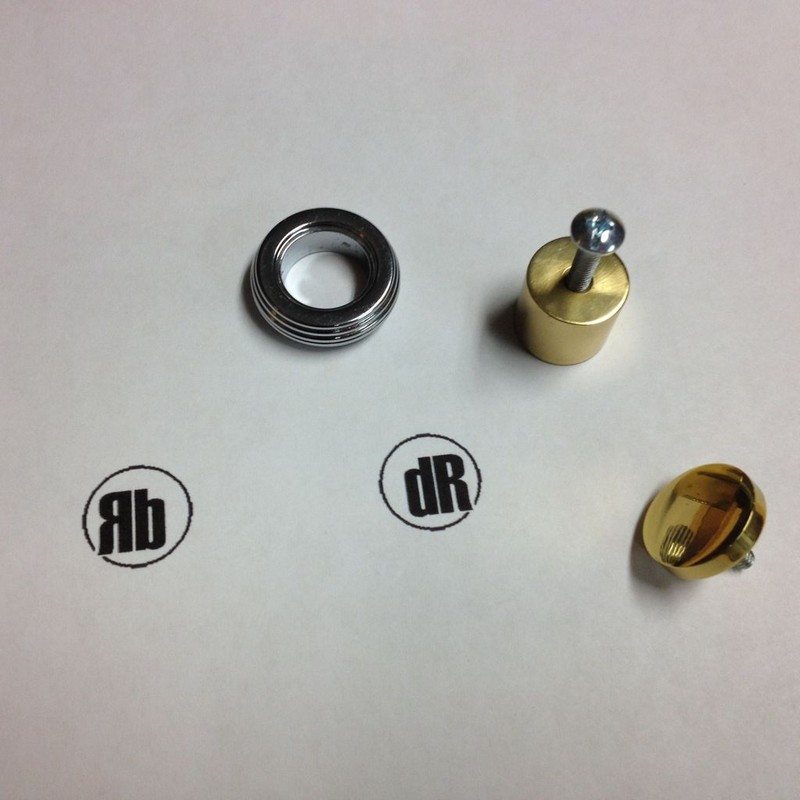 I found this little brass knob in the clearance bin at the hardware store. I wasn't sure if it was solid brass or just brass plated, but I bought it because it was flat and round. It also had some threads cut into one end so I can eventually mount this on the end of a handle.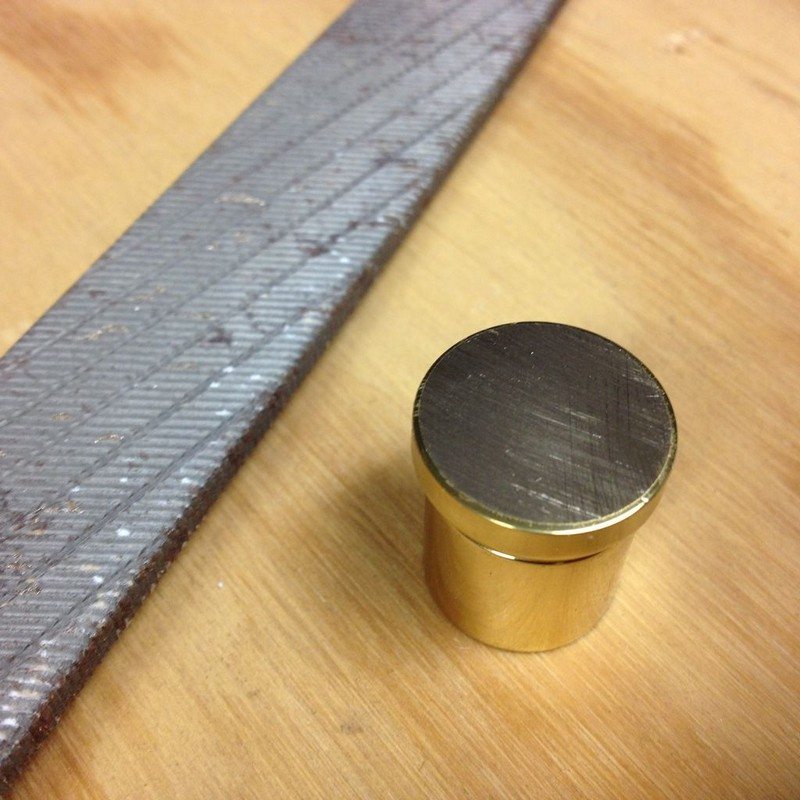 The flat end was slightly rounded, and to get an even brand mark, the brand needs to be perfectly flat. I used a flat file and flattened the top surface of the brass.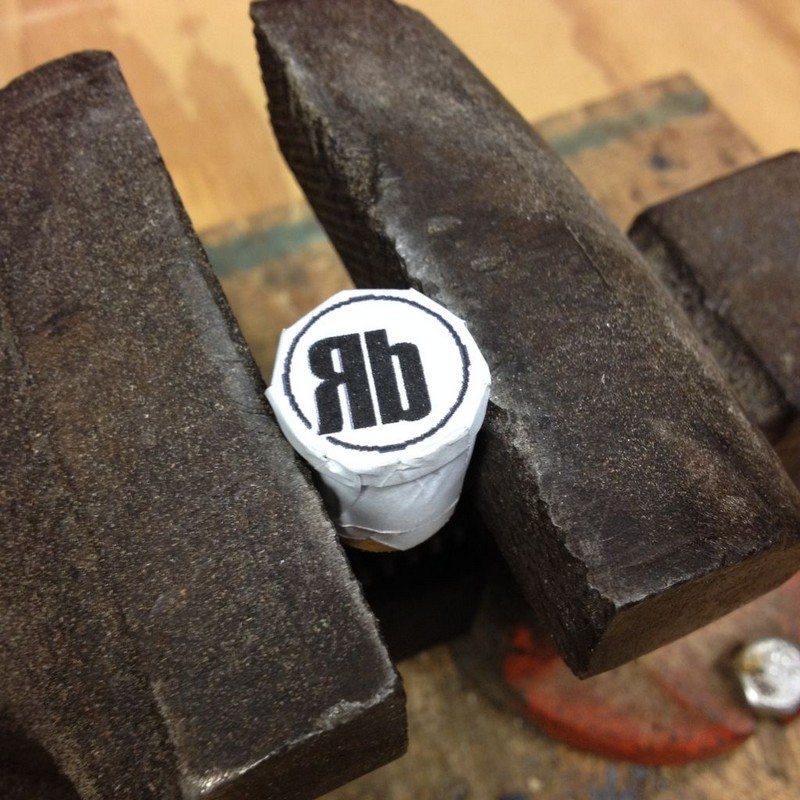 I flipped my paper template face down and placed the brass piece on top, marking around the brass. I then used a spray adhesive and glued the brass to the template. I cut around the template leaving a little extra length and just folded the excess around the brass. I clamped the brass in a vise and used a dremel with a flex shaft to engrave out all the white sections of the template.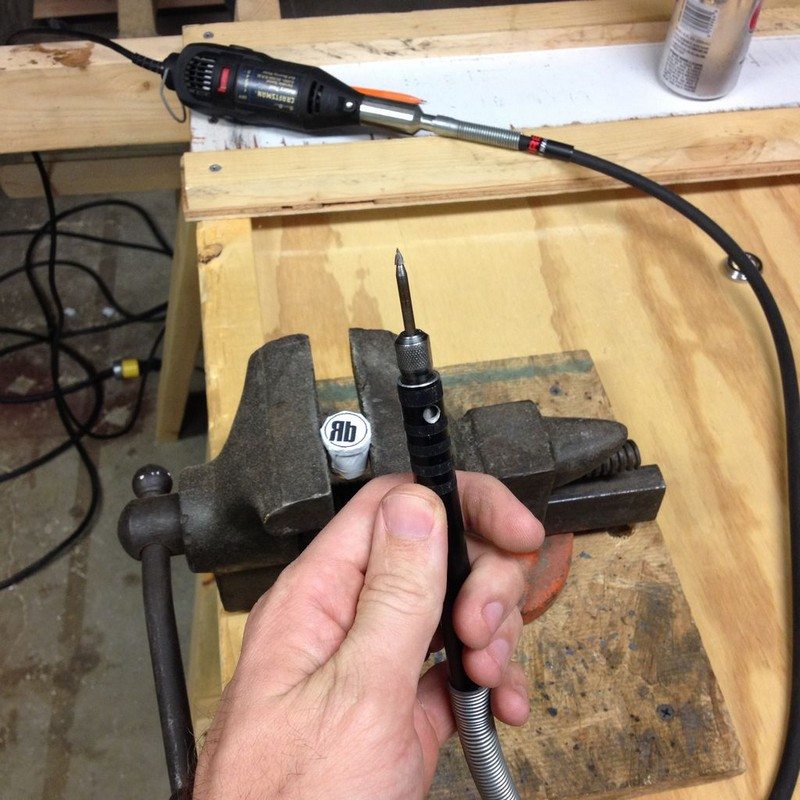 I used a pointed cutter and a round cutter.
Continued Page 2…