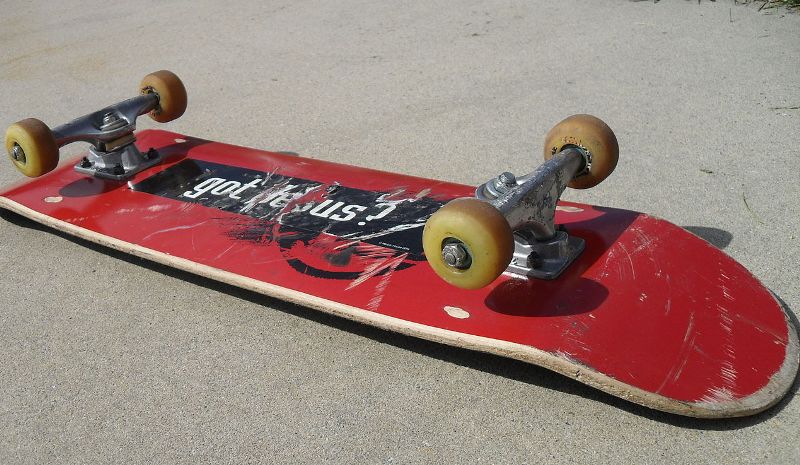 Is there a used skateboard lying in your house that no one is using anymore? It might be the kids or you but if the owner doesn't want to give it away, here are some ideas you could consider to put them to more useful purposes.
Or perhaps you know someone who is into skateboarding? Then these ideas would be great for gifts! Instead of buying them a new skateboard – which a lot of people will already think of – why not buy a used skateboard deck and convert them into one of the creative ideas below? A very thoughtful gift, isn't it? Unless of course that person actually asked for a new skateboard from you :p
Broken skateboard decks or not, there are upcycling ideas for you. So start scrolling :)
Click on any image to start lightbox display. Use your Esc key to close the lightbox.

Broken Skateboard Clock
Skateboard Lamp
Drink Coaster
Coat Rack
Bag
Headboard
Shelves
Chalkboard
Backsplash Tiles
Guitar
Pet Feeder
Swing
Bookends
Wall Art