Bracelets are one of the first accessories you could let your kids wear. They are cute colorful accessories that are safer than necklaces.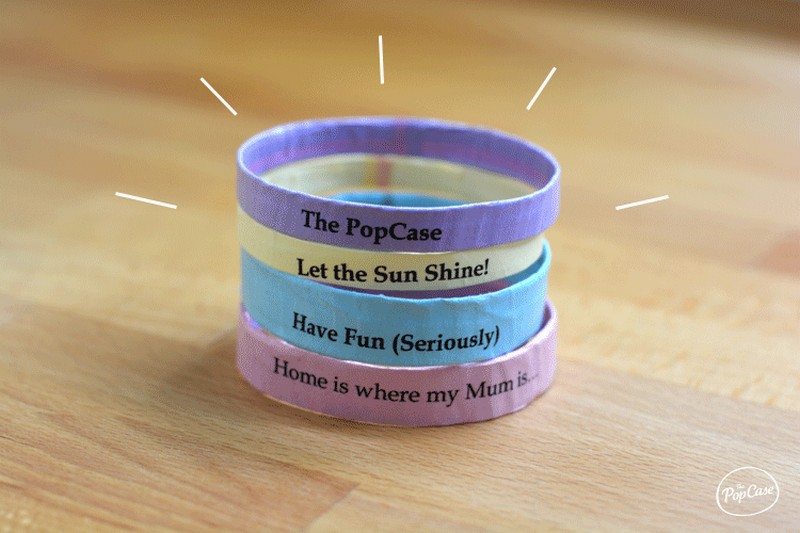 But we believe that they can be more than an accessory – think about the "friendship bracelets" we had as kids.  Because of that, bracelet-making serves as a good activity to do with your kids. It's an easy, stress-free bonding time that could also cultivate friendship between you and them.
If you're looking for bracelet ideas, here are some tutorials that you might want to try. Most materials used are readily found in your home! :)
Click on any image to start the lightbox display. Use your Esc key to close the lightbox.

A paper bracelet with texts
A macrame bracelet made out of paracord and Korean knotting cord
A plastic canvas bracelet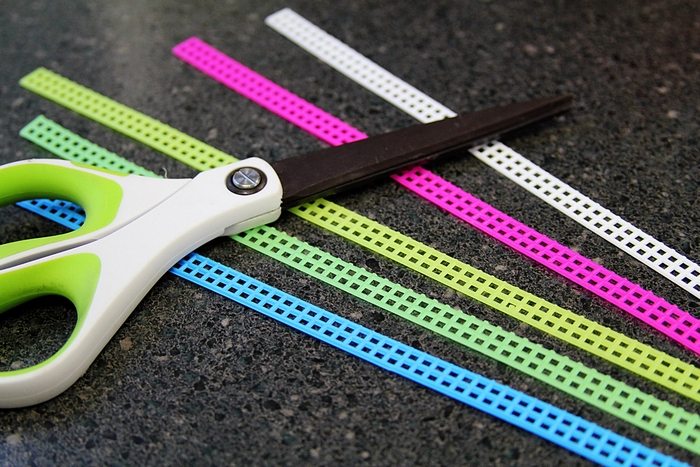 The fastest DIY friendship bracelet made from embroidery threads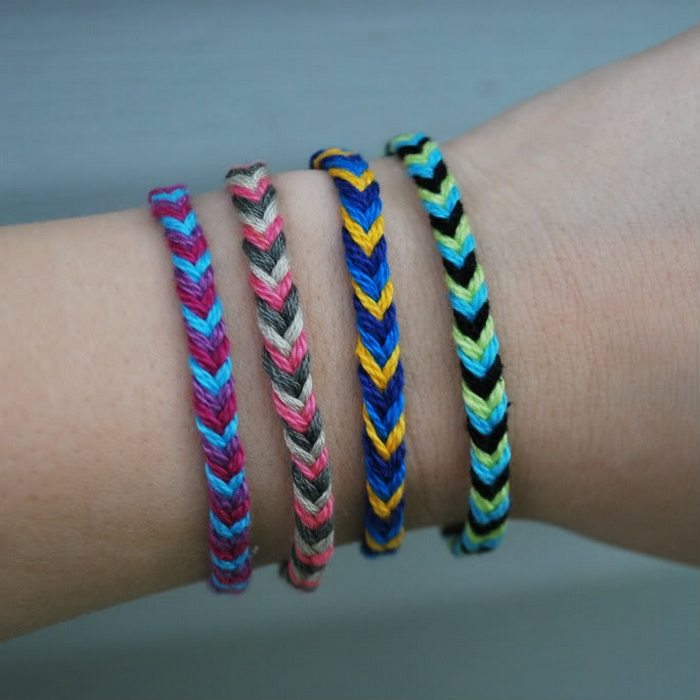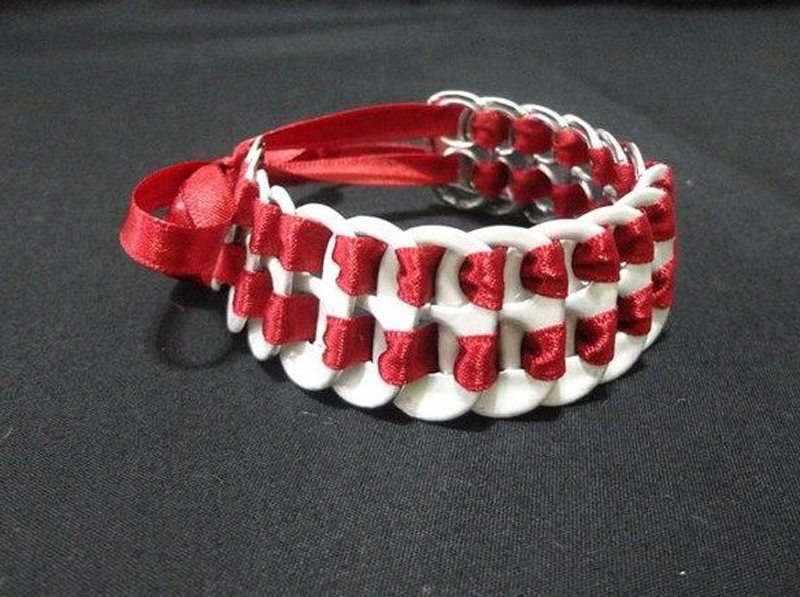 A braided bracelet made from old/unused fabrics
A simple leather bracelet
A paper bracelet the boys might like
Simple bangles covered with embroidery floss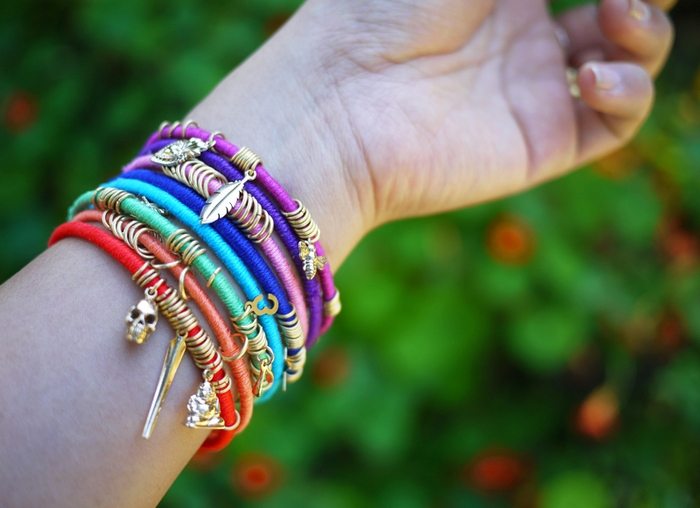 Bangles made from cardboard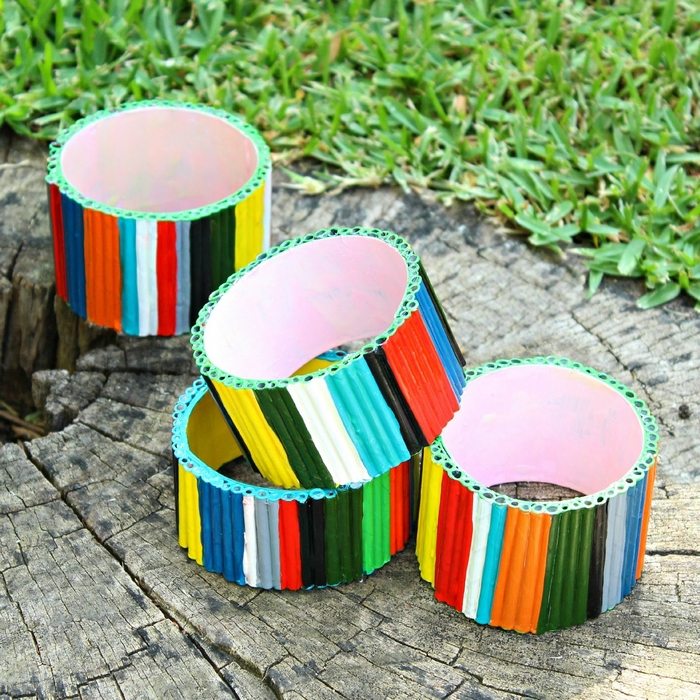 A 5-strand braided bracelet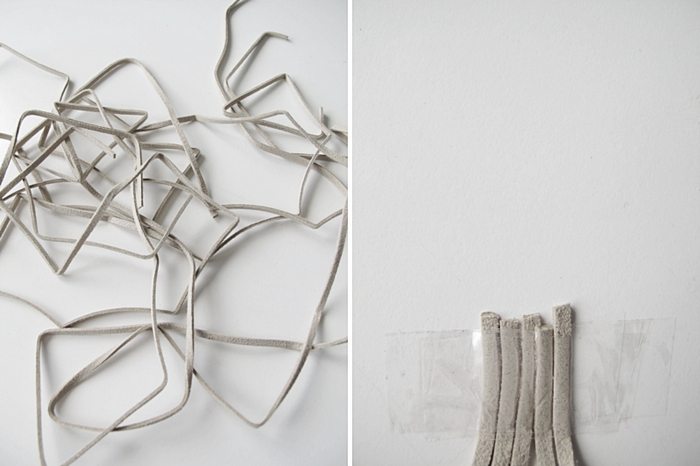 This paracord bracelet is great for emergency situations
Which of these do you think your kids will like the most?