When it comes to sprucing up your house, garden, and health, a few plants can go a long, long way. It's not just about improving your home's aesthetic. Experts say that even when you don't normally notice a plant's presence, seeing a plant can make you feel calm and relaxed.
But what I dislike most about growing plants – or rather what I find scary – is transplanting seedlings. To me, they are like newborn babies that you'd be afraid to carry for fear of breaking their soft bones or dropping them on the floor. Ooh! If you feel the same way about these baby plants, you're going to love this idea which offers a better way of transplanting – making your seedling pots with newspapers!
So what's the deal? Well, let me start by telling you a little something about newspapers. We know that a key ingredient to growing healthy plants is by composting. Compost can include animal manure, sawdust, straw, food scraps, and many more. A newspaper is also good material.
What's great about newspapers is that many of their printers now use soy ink. Yes, ink is made from soybeans. Because of the rising prices of petroleum, the Newspaper Association of America during the 1970s decided to look for other materials to make ink.  They discovered soybean oil to be a great alternative for some reason. They are more cost-efficient and printer-friendly than petroleum-based ink. They produce brighter and more accurate colors as well.
This is a better material not only for the companies but also for the environment. Soy ink has low levels of volatile organic compounds which means that air pollution is reduced because of its minimal toxic emissions. Papers with soy ink are also easier to recycle, particularly during the de-inking process because they are easier to remove compared to regular ink.
Though soy ink does not mean that it is edible nor 100% biodegradable (because they are still mixed with other ingredients required for producing ink), it is way better – safer – than petroleum-based. This is why newspapers today make even better materials for planting.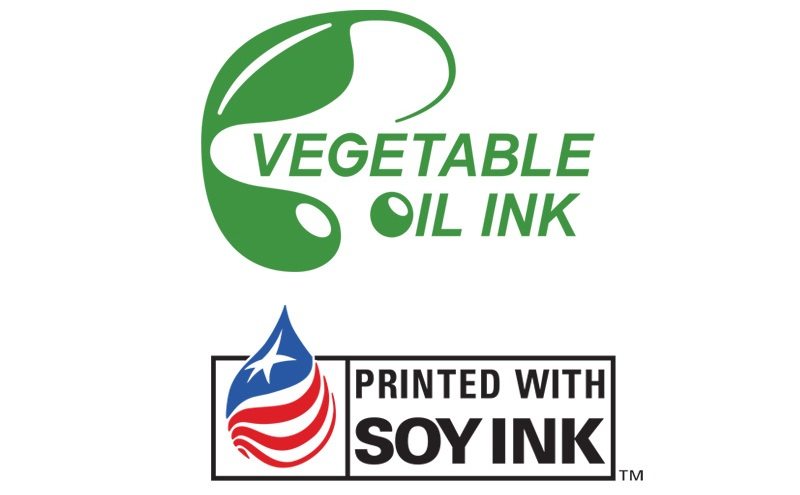 Making seedling pots out of them is a great idea! Aside from being a compost ingredient, it makes transplanting easier since you don't have to dig up your plants anymore. No more fear of damaging their roots! Read on to know-how. :)
What are the materials needed to make biodegradable newspaper seedling pots?
What you need:
Newspaper (printed with soy ink)
Ruler
Pencil
Cutter/Scissors
Stapler
Click on any image to start the lightbox display. Use your Esc key to close the lightbox.

How to make biodegradable newspaper seedling pots
1. Cut four 6-inch squares of newspaper.
2. Fold the paper into thirds, both vertically and horizontally…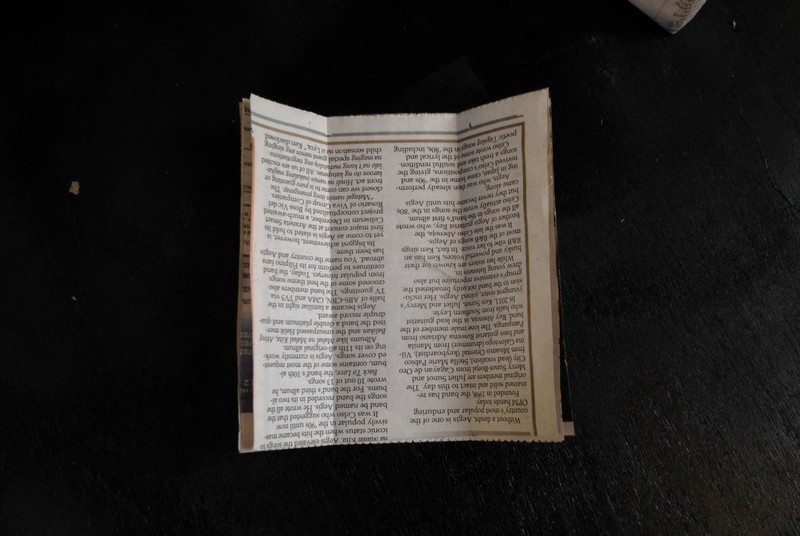 so that you have a grid of nine squares.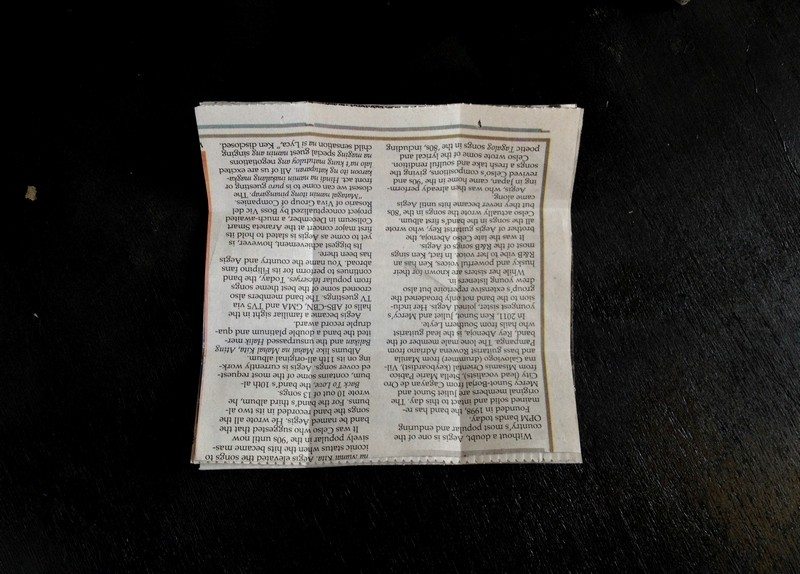 3. Flip the newspaper and fold all the corners.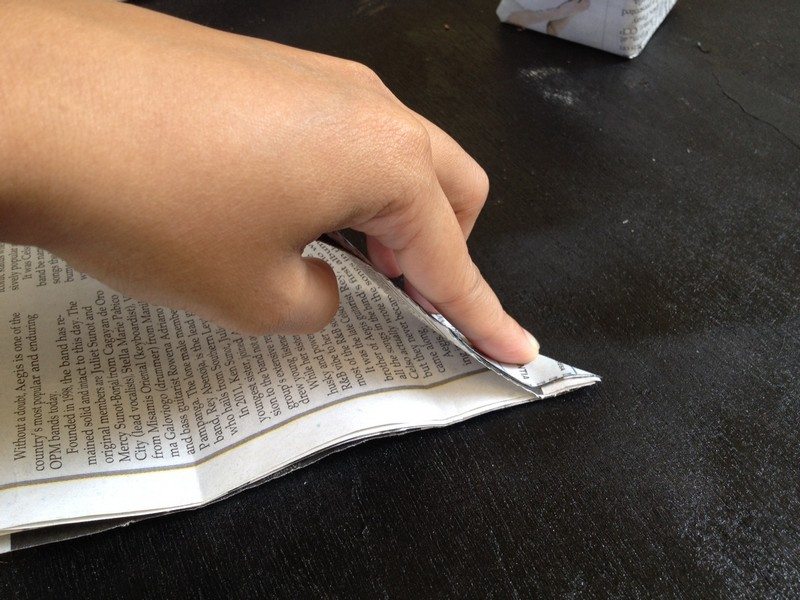 This will make it easier for you to do the next step.
4. Fold the corners as shown in the picture.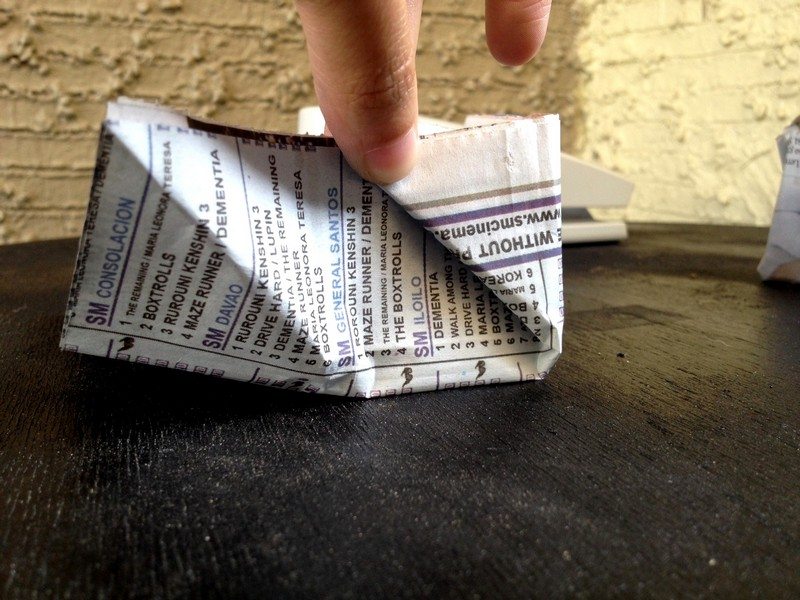 And staple them to one side of the box. Do the same to the opposite side.
Press on the folds to make the box more definite in shape.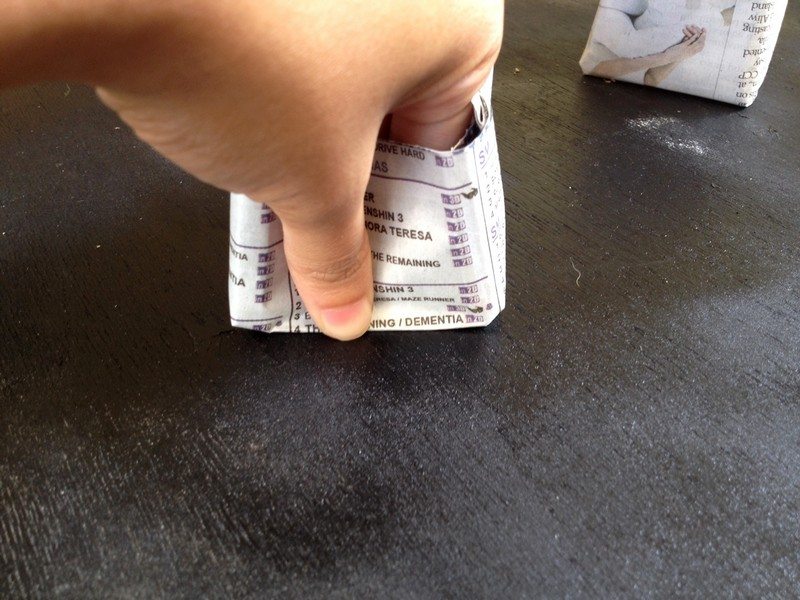 5. And you're ready to put in some soil and your seeds or seedling!
Remember to place your newspaper seedling pots in a safe place where the seedlings can receive ample sunlight and air.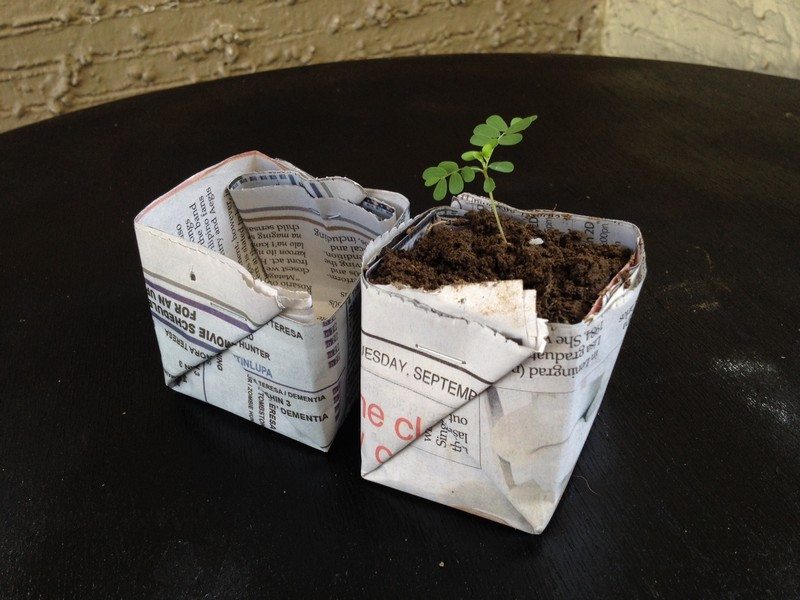 NOTE: This is not exactly an arts and crafts project, so don't worry if the boxes are not perfect. As long as they can hold the soil for 3-4 weeks, then that should be fine.
Once the seedlings are ready for planting, simply place the entire newspaper seedling pots into the ground. This way, you get to transfer the seedling without disturbing its roots. Eventually, the newspaper will disintegrate without causing any harm to your plant. :)
If you liked this project, you might also like to view Plastic bottle planters and Growing a hydroponic garden…