Are you feeling uninspired when it comes to your scrapbook designs? Have you been struggling to come up with fresh ideas for your pages? Look no further, as today's blog post is all about scrapbook design ideas that will take your pages to the next level.
There's nothing quite as satisfying as sitting down to create a scrapbook page and ending up with a beautifully designed and personalized layout.
However, the creative process can sometimes feel overwhelming, and it can be challenging to decide where to begin. Whether you're a seasoned scrapbooker or just starting, experimenting with new design techniques can add excitement and variety to your pages.
12 Inspiring Scrapbook Design Ideas
This blog post will be exploring a range of scrapbook design ideas that will help you break out of your creative rut. From colour schemes and layout concepts to embellishment options and recent trends, it will cover everything you need to know to create distinctive, eye-catching scrapbook pages.
Discover 12 amazing scrapbook design ideas that will ignite your creativity and inspire you to craft beautiful pages. From vintage themes to modern styles, there is a wide range of unique and fun ideas to help you create the perfect scrapbook.
So, grab your scissors, paper, and adhesive, and you'll soon start with a unique scrapbook design technique!
1. Vintage Scrapbook Page
If you're looking for a timeless and charming way to document precious events or occasions, you can go for a vintage scrapbook page. This lovely design captures the essence of nostalgia and adds a touch of romanticism to your pages.
To create a beautiful vintage scrapbook page, it's best to choose a vintage-themed paper as your background. You can also enhance the design by pairing it with muted colours, such as beige, cream, or soft pastels.
Don't forget to add vintage embellishments, such as old-fashioned buttons, antique lace, and distressed stickers. A vintage scrapbook page is not just a beautiful way to showcase beautiful stories; it's also a wonderful way to transport you back in time and relive those moments once again.
So why not try this scrapbook design idea and create a beautiful vintage masterpiece that you and your loved ones can treasure forever?
2. DIY Scrapbook
Scrapbooking is a fantastic way to showcase your life's precious moments. There is something so special about flipping through the pages of a scrapbook, filled with personal photographs and keepsakes. The best part is, you don't have to be a professional designer to create your very own DIY scrapbook.
There are countless scrapbook design ideas that cater to all sorts of styles and preferences, from vintage and rustic to modern and minimalist. Explore different textures, patterns, stickers, and embellishments. The key to creating a beautiful scrapbook is to infuse it with your unique personality and story.
So, grab some inspiration, gather your supplies, and start creating a scrapbook that will invite you to craft today!
3. Scrapbook Shapes
Scrapbook design ideas have evolved through the years and one of the recent trends is the unique shapes that scrapbookers use to showcase their stories. The scrapbook shapes are the type of scrapbooking that allows you to elevate your compositions.
You can do this by playing with unconventional frames, frames that come in all shapes and sizes. You can incorporate circular, oval, or heart-shaped frames in your scrapbook for a touch of whimsy or sophisticated flair.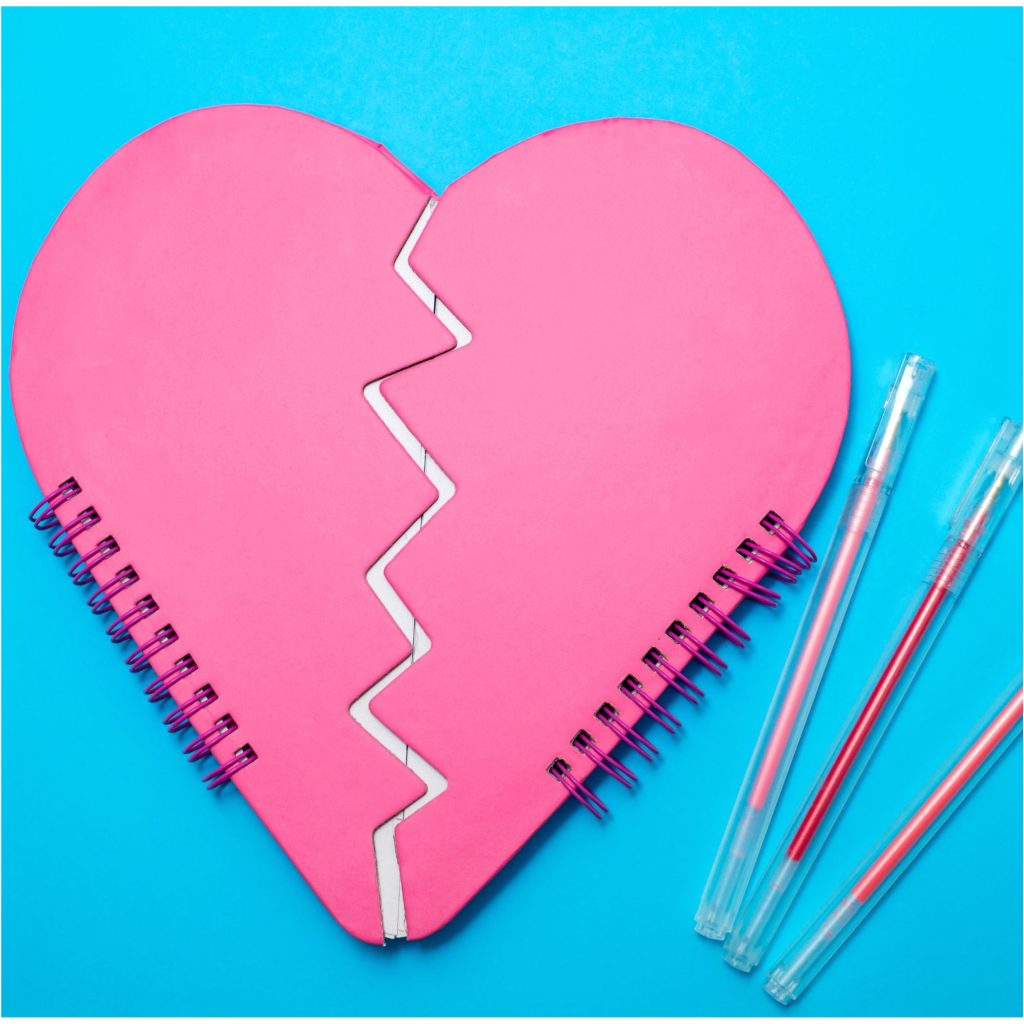 The beauty of these unconventional shapes is that they can create interest and curiosity in your scrapbook by adding a point of interest to your favourite photos. So don't be afraid to experiment – just let your imagination soar and you'll create a unique scrapbook everyone will love!
4. Mini Scrapbook
Scrapbook design ideas can be as unique and creative as you want them to be. One popular design idea is the mini scrapbook. It's a great way to showcase your photos and stories without taking up too much space. The mini scrapbook is perfect for travelling, showcasing a specific event or theme, or making a thoughtful gift for a loved one.
You can mix and match colours, patterns, and embellishments to make your mini scrapbook truly one-of-a-kind. Experiment with different materials, such as buttons, ribbons, and stickers, to add texture and dimension to your pages.
Whether you're a seasoned scrapbooker or just a newbie in scrapbook making, the mini scrapbook is a fun and easy way to test your creativity and start making something special.
You can also use more creative materials like seashells for your cover. Try making an adorable DIY seashell book and you'll love the result!
5. Tiny Envelopes
Adding tiny envelopes is one of the most delightful scrapbook design ideas. These miniature treasures add a touch of magic to your pages and create a sense of anticipation for what lies inside. Whether you are using them to hold ticket stubs, small photos, or written notes, their small size invites your audience to take a closer look and discover the hidden gems within.
The best part with such ideas is that you can customize them to fit any theme or colour scheme you desire, using patterned paper, or stickers. Incorporating tiny envelopes into your scrapbook is not only visually pleasing, but it also adds a delightful interactive element – encouraging viewers to engage with your stories.
6. Scrapbook Story Page
When it comes to scrapbook design ideas, the scrapbook story page is a must-try. It essentially tells a story using different photos and journal entries. It can be a story about a specific event, a period, or even just a single moment that holds a special place in your heart.
The key is to use your creativity and imagination to bring the story to life on the page. So the next time you're struggling to come up with scrapbook design ideas, this one's certainly for you to consider.
You'll be surprised just how much joy and inspiration you can get from creating something as simple and meaningful as multiples page of stories.
7. Colourful Page Scrapbook
Creating colourful pages is one of the most exciting scrapbook design ideas you can implement. With a mix of bright colours, you can transport yourself to a world of happiness and joy. The possibilities are limitless!
You can choose a specific colour scheme like a rainbow, pastel, or floral design. Add some stickers and other embellishments to bring your design to life. You can also experiment with different textures and patterns to create a unique and eye-catching page.
The key to creating a successful colourful page is to have fun. You'll surely create a masterpiece that will lift your spirits every time you look at it!
8. Scrapbook Selfie
Scrapbook selfie is one most unique styles and creative scrapbook ideas that encourage you to not only take beautiful pictures but also embellish them with beautiful scrapbooking details such as stickers and personalized captions.
This allows you to showcase your personality and creativity, while also giving your scrapbook pages a personalized touch that your friends and family will love.
Grab your camera and supplies, and start capturing beautiful moments with a creative spin!
9. Floral Scrapbook
If you're looking for beautiful and timeless scrapbook design ideas, consider creating a floral scrapbook. This design features an array of different flowers which can be preserved and showcased in an intricate and stunning display.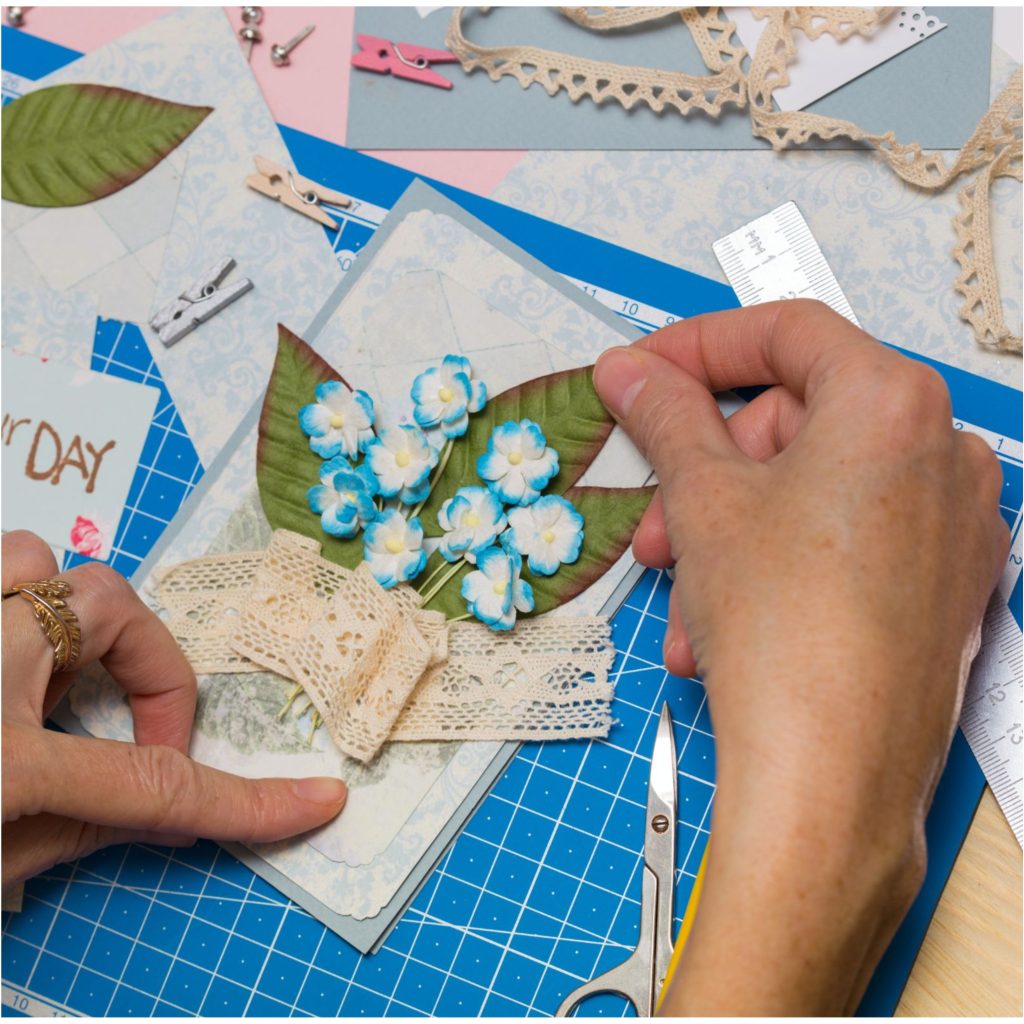 There are a variety of ways to incorporate floral elements into your scrapbook page, including cutting and pasting actual dried flowers or using floral-themed paper and embellishments. The result will be a stunning visual representation of the beauty and elegance of nature.
Whether you prefer to use bright colours or subtle hues, it is a versatile design idea that can work for any theme, from weddings and birthdays to nature and adventures.
Unleash your creativity with this one of the most enchanting scrapbook design ideas!
10. Three-Dimensional Scrapbook
Creating three-dimensional pages in your scrapbook design ideas can bring a new level of charm and creativity to your album. By incorporating elements that pop or adding texture to your design, you can create a truly unique keepsake.
There is a multitude of ways to create a 3D modelling effect in your scrapbook pages, including layering elements with foam adhesive, using pop-up tabs, using dimensional stickers or embellishments, or even creating your custom cutouts.
With some creativity and planning, you can take your scrapbook design to the next level and create a beautiful and immersive album that tells your story in a more captivating way.
11. Everyday Scrapbooking Materials
When starting your scrapbook design ideas, take note that everyday items can be used as scrapbooking materials. You don't need to break the bank by buying expensive crafting supplies or decorations. Items like ribbon, twine, and tape can add a pop of colour and texture to your pages. You can use magazine clippings, receipts, and old tickets to create unique and personal designs.
Don't overlook the power of photos – adding pictures from your everyday life can make your scrapbook special. The goal of a scrapbook is to capture and preserve stories, just don't be afraid to get creative with the materials you have on hand.
12. Scrapbook Pattern Play
Scrapbook pattern play is one of the most versatile scrapbook design ideas that can add visual interest and texture to your scrapbook theme. This approach involves combining different patterns and textures to create cohesive and dynamic pages.
It's important to choose colours that complement each other and limit the number of patterns used. You can blend patterns of the same colour family, combine contrasting colours, or mix textures like stripes, polka dots, and florals.
Another way to use this technique is to create a focal point using a vibrant pattern and balance it with more subtle ones. By integrating different patterns, you can create a unique design that captures the essence of your stories. Try experimenting with this technique, and use your imagination.
Scrapping with pattern play is just one of the many scrapbook design ideas that can help make your stories even more special.
Summary
To sum it up, scrapbooking is a fun and creative way to document beautiful life events and preserve them for years. With so many scrapbook design ideas available, you're sure to find a style that speaks to your personality.
Whether you're a beginner or an experienced scrapbooker, try incorporating some of these twelve scrapbook design ideas into your next project to give it a fresh and personalized touch. Use your creativity and some fun embellishments, and you'll make a scrapbook that you'll keep forever.