Aprons are an essential part of our daily routines, especially when preparing meals and handling kitchen tasks. Not only do they protect our clothing but they also add an aesthetic touch to our cooking attire.
While aprons are often considered mundane items, they can be made more personal and reflective of our personalities with a simple touch of customization. This is where personalized aprons come in, and they're a fun way to add a unique touch to your kitchenware.
Personalized aprons are an easy way to add personality and charm to your cooking attire. Whether you're a seasoned cook or just starting, a customized apron is a fun and stylish way to make a statement.
Nowadays, personalized aprons come in a variety of designs, colours, and customization options, also making them an excellent option for gifting. From monograms to logos to fun patterns, the possibilities are endless.
This blog post will delve into the world of personalized aprons, highlighting the various options available while providing insights on how to choose the ideal apron for different individuals and occasions.
10 Best Personalized Apron Ideas
Personalized aprons can help you feel more comfortable and confident in the kitchen. But, with so many options for customizing aprons, it can be tough to know where to start. That's why a list of the 10 best personalized apron ideas is provided in this blog post.
Whether you're looking for a gift for a foodie friend or just want to treat yourself, there is something for you here. Check out these top picks and get to add some flair to the cooking routine.
Here are some of the best-personalized apron ideas:
1. Aprons With a Monogram
A monogrammed apron is a simple but elegant way to personalize kitchen attire. Not only it enhances the visual appeal of your outfit but also reflects your unique style and personality.
Whether a professional chef or a casual cook, a monogrammed apron is an excellent addition to your wardrobe.
To create a beautiful and personalized monogrammed apron follow these simple tips:
Choose a monogram style: There are many different styles of monograms, including block, script, and interlocking letters. Choose a style that complements your apron and reflects your personal taste.
Choose a thread colour: Select a thread colour that contrasts well with your apron fabric and complements your monogram style. If you are using multiple colours, make sure they harmonize well together.
Ensure proper placement: Use a removable fabric pen or chalk to mark the placement of your monogram on the apron. Make sure that your monogram is in the most appropriate place.
This may vary depending on the style of your apron and the size of your monogram. Common placements include the chest or upper left-hand corner of the apron, but you can also consider placing it on the pockets or bottom hem.
Select the font size: Choose the appropriate font size for your monogram based on the placement and size of your apron. A larger monogram may be more suitable for the back of the apron, while a smaller monogram may be better for the chest area.
Choose the right embroidery technique: Depending on your monogram style and fabric, different embroidery techniques may be more suitable. For example, a delicate script monogram may require a satin stitch while a block monogram may work better with a simple backstitch.
Use high-quality materials: To ensure that your monogram looks beautiful and lasts in your personalized aprons, use high-quality materials such as embroidery thread and stabilizer. You may also want to consider using a hoop to keep the fabric taut while embroidering.
Practice on a scrap fabric: Before embroidering your monogram on your apron, practice on a scrap piece of fabric first. This will help you get a feel for the embroidery technique and ensure that your monogram looks its best.
With these tips, you'll be able to create a beautiful and personalized monogrammed apron that you can be proud to wear or give as a gift.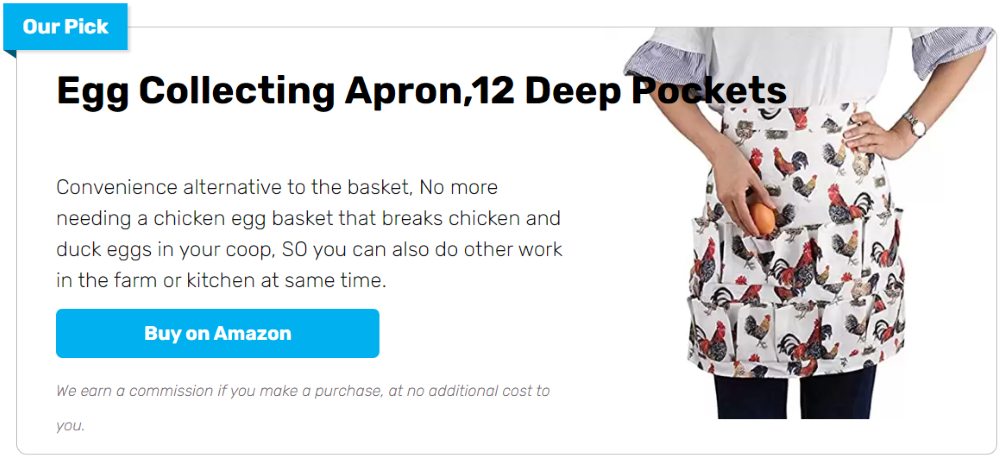 2. Embroidered Aprons With Name or Initials
Personalized aprons are a classic and elegant way to add a personal touch to your work attire. With the option to choose your favourite quote or saying, you can reflect your personality in a tasteful and professional manner.
Whether you're cooking up a storm in the kitchen, working in a restaurant or bakery, or hosting a dinner party, a customized apron is an excellent way to make a statement.
If you are planning to make embroidered personalized aprons with your name or initials, here are some tips to help you get started:
Choose a high-quality apron: Look for aprons made of durable and breathable fabric, such as cotton or a cotton-polyester blend. Avoid synthetic materials that are difficult to embroider or that can melt under the heat of an iron.
Select the right embroidery thread and font: Choose a thread colour that complements your apron and a font style that is easy to read. Script or cursive fonts can be beautiful but are harder to read.
Have the right placement. When creating embroidered personalized aprons with names or initials, it is important to have the right placement. It's all up to you but is it best to have the embroidery centred and straight to give the emphasis it needs.
By following these tips, you can create beautiful and personalized aprons with your name or initials.
3. Aprons With Logo
As a business owner, it's essential to promote your brand to reach new customers and retain existing ones. Personalized aprons with your logo can help you achieve this goal in a cost-effective and practical way.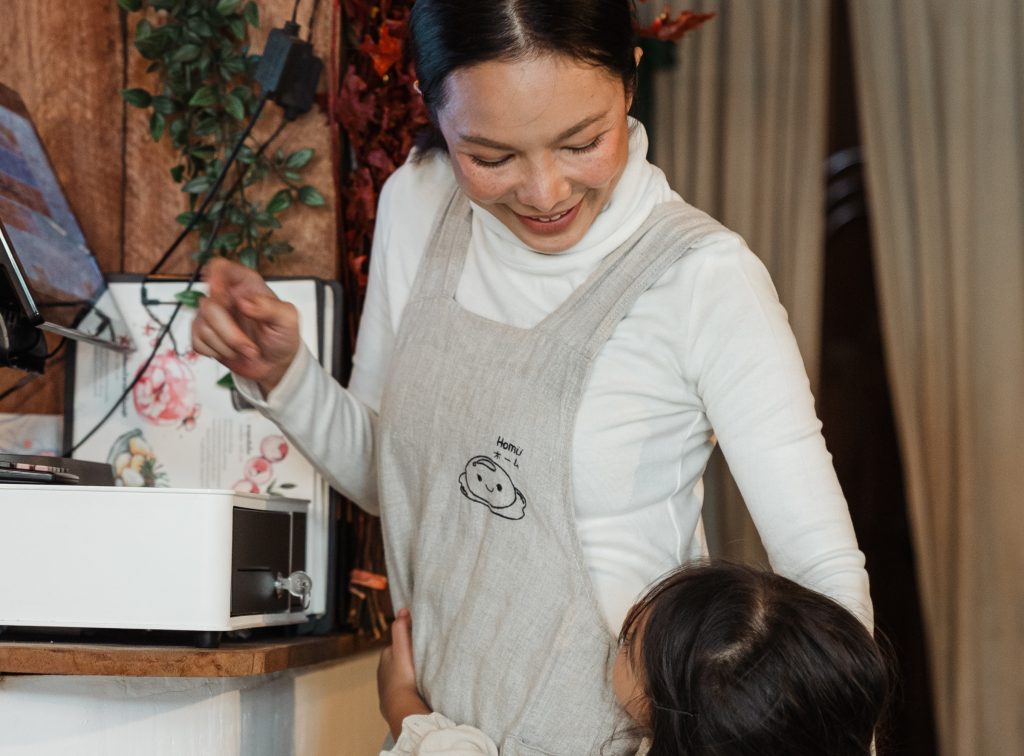 With your logo prominently displayed on the apron, you can create a strong association between your brand and your business. Whether it is in a restaurant or working in a retail store, personalized aprons can create a professional and cohesive look that reinforces brand identity.
To create a personalized apron with a logo that promotes the brand and looks great, follow these tips:
Consider the brand colours: If you are making a personalized apron with a logo for a business or organization, consider using the brand colours for the apron. This will help to reinforce the brand identity and create a cohesive look.
Choose a high-quality logo: Your logo should be high-quality and scalable. You can create your own logo or work with a graphic designer to create a custom logo that reflects your brand.
Add additional customization: Consider adding a bit more customization, such as a tagline or website URL, to your apron to help promote your brand.
4. Seasonal Aprons
Seasonal aprons are a stylish and practical addition to any kitchen. As the name suggests, these aprons are designed to match the colours and themes of each season, adding a touch of festive cheer to your cooking and baking.
From bright and colourful patterns for spring and summer to warm and cozy designs for fall and winter, seasonal aprons can help set the mood for any occasion. They are also perfect for entertaining guests, whether for a holiday feast or a summer barbecue.
When made from high-quality materials such as cotton and linen, these are also durable and easy to clean, which makes them even more of a must-have for any home cook or professional chef. To get started with these personalized aprons, consider the following tips:
Mix and match different fabrics and textures. Create a truly one-of-a-kind design that's suited to the season.
Consider using fabrics with seasonal prints or colours. You can choose those with autumnal oranges and reds, or wintery blues and whites that will be appropriate for the season.
Experiment with adding embellishments. Add buttons, ribbons, or appliques to give your aprons a unique twist.
With a bit of creativity and attention to detail, you can create seasonal personalized aprons that are both functional and stylish.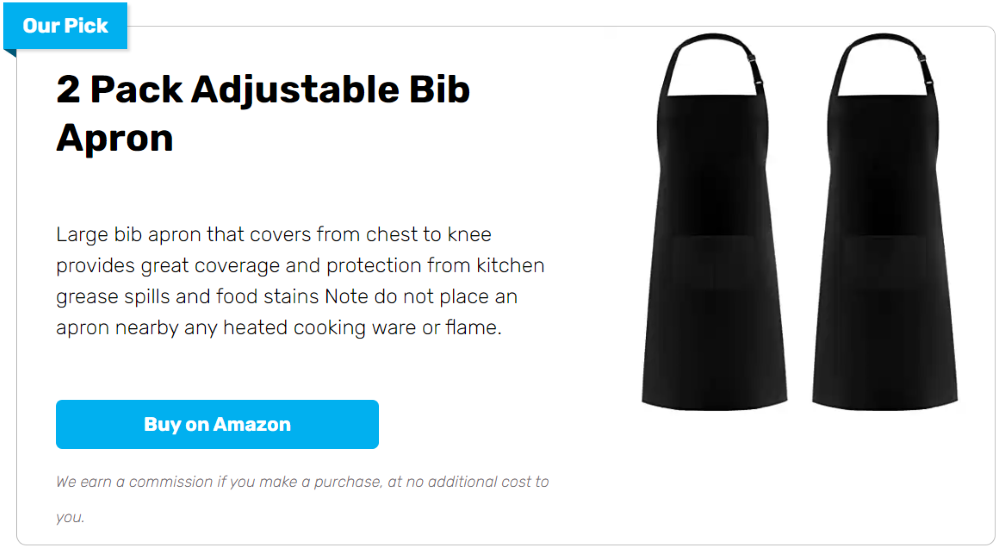 5. Kids' Aprons With Favourite Characters
If you're making aprons for kids, consider customizing them with their favourite cartoon or movie characters. Add characters like Mickey Mouse, Elsa from Frozen, or Spiderman. Make sure they're made with high-quality materials, and these aprons are perfect for your little ones to wear while helping out in the kitchen or even during messy craft activities.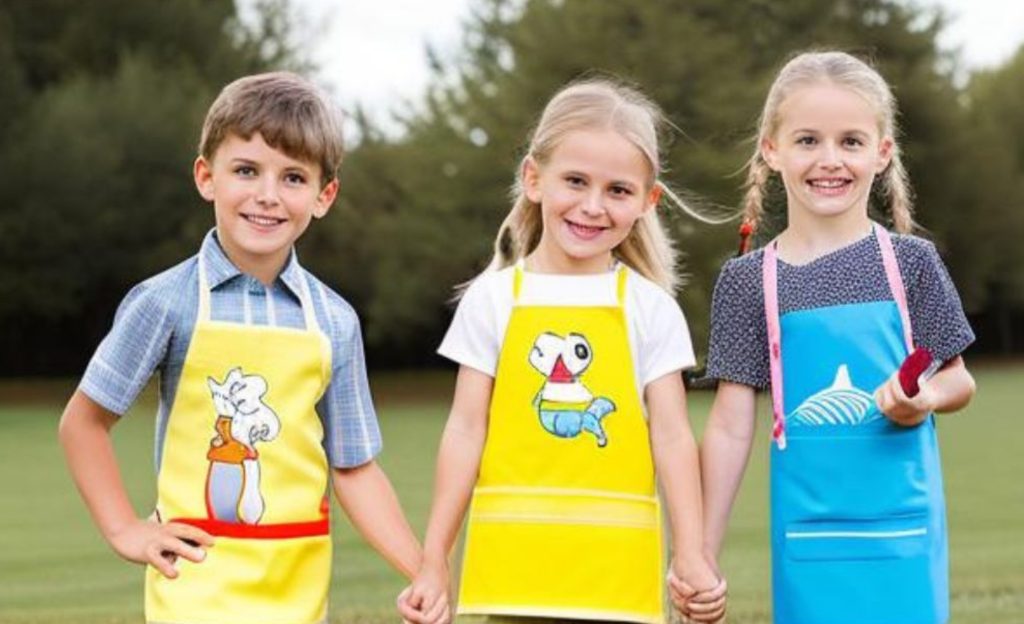 It helps to have an adjustable neck strap and waist ties to ensure a comfortable and secure fit, while the easy-to-clean fabric makes for hassle-free maintenance. These personalized aprons not only provide practical protection but also add a fun and exciting element to your child's daily activities.
If your kids are also fond of baking, you can try to make a custom egg gathering apron. It's also a practical accessory and a fun addition to their baking attire.
6. Aprons With Favorite Sports Team
Show your team spirit by customizing your apron with your favourite sports team's logo or colours. Showcasing team spirit is an essential element of any professional environment. If you're in a business environment, it helps to customize your apron with your favourite sports team's logo or colours, as you can bring a sense of camaraderie to the workplace.
Not only does it demonstrate your passion for sports, but it also shows a commitment to teamwork and collaboration in achieving a common goal.
7. Aprons With Funny Sayings or Puns
Personalized aprons with funny sayings or puns have become increasingly popular in recent years. These aprons not only serve the practical purpose of keeping clothing clean while cooking or baking but also add a touch of humour to the kitchen.
With witty phrases like "I like big Bundts and I cannot lie" or "Grill Sergeant", these aprons can make for a great conversation starter at a dinner party or family gathering. Additionally, they make for a unique and fun gift for the foodie person in your life.
Whether it's a classic one-liner or a clever pun, personalized aprons with funny sayings will surely bring a smile to anyone's face.
8. Aprons With Fun Patterns
Personalized aprons with fun pattern designs are a great addition to any kitchen. These aprons not only provide protection from spills and stains but also add a touch of personality to any cooking attire. With a variety of patterns available, you can choose one that suits your style or matches your kitchen décor.
Whether you prefer a classic floral design or a quirky animal print, these aprons are perfect for showcasing a unique personality in the kitchen. Elevate your cooking game with a personalized apron today!
Summary
To summarize, personalized aprons are a great way to add a personal touch to your cooking, baking, or grilling experience. They also make a perfect gift for anyone who enjoys spending time in the kitchen or hosting outdoor barbeques.
With the ability to customize the aprons with names, logos, or designs, the possibilities are endless.
Consider getting one for yourself or a loved one and let the apron add a special touch to your kitchen cooking activities.