Mason jars are a great, inexpensive and versatile material to use for creative DIY projects. Whether you like to craft for fun or to decorate your home, mason jars provide an accessible and fun way to get creative. DIY mason jar projects will let you unleash your creativity and make a unique and stylish mason jar masterpiece that you can be proud of.
Whether you're using them to store items, make unique gifts, or add some personality to your walls, mason jars provide a canvas for you to work with. With a few basic supplies, you can turn simple mason jars into show-stopping decorations.
In this blog post, we'll explore some of the most creative DIY mason jar projects so you can get ready to get crafty!
8 Easy Mason Jar DIY Projects You Can Start Today
1. Create a Chic Vase for Your Home
If you're looking for a way to add some chic style to your home decor, why not try creating a chic vase with a mason jar? It's one of the easy and fun mason jar DIY projects that you can do at home.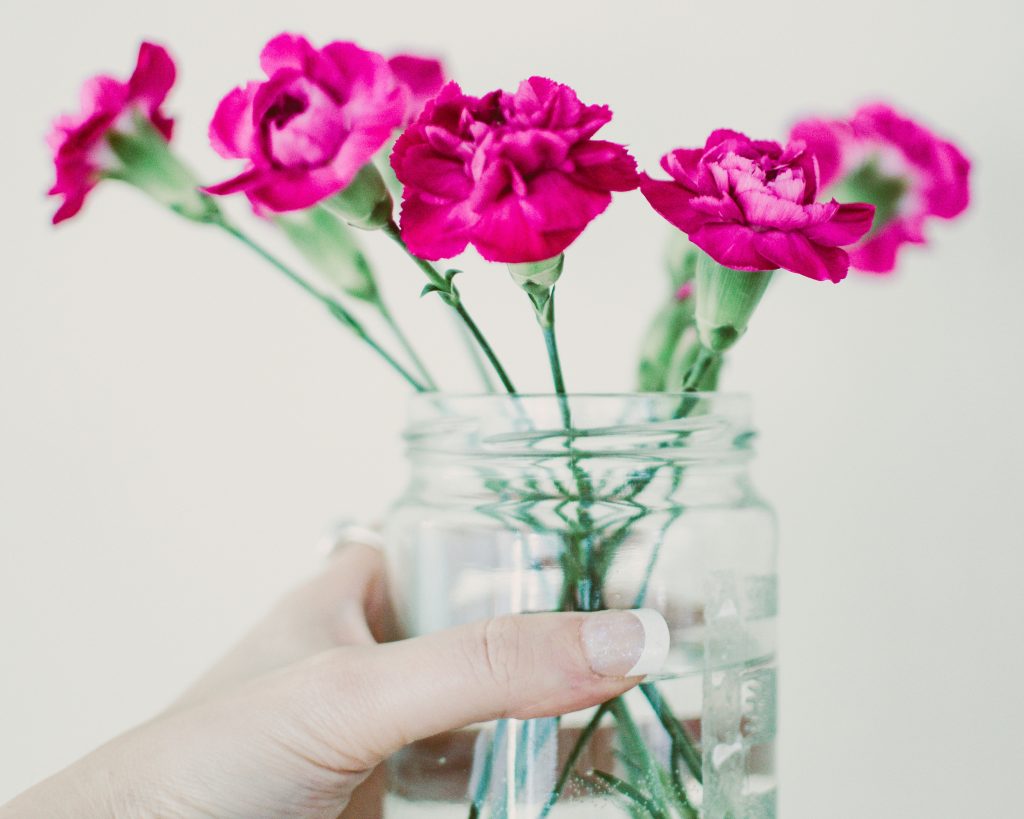 All you need for this activity are the following:
Acrylic paint
Water
Mixing bowl
Stirring tool
Embellishments
Paintbrushes
For the steps, first, you have to mix the paint and water in the mixing bowl using a stirring tool. Then, use a paintbrush to apply the paint to the mason jar. Start at the bottom of the jar and work your way up, using long, smooth strokes. Let the paint dry for at least 1 hour. If the paint appears streaky or uneven, you can apply a second coat once the first coat is dry.
You can add any additional details or designs to the jar using a smaller paintbrush and a different colour of paint. You can add embellishments like glitter, jewels, ribbons, or even fabric if you want.
Now, you have a beautiful vase to place in your living room or bedroom. Get creative and make this simple mason jar project your own!
Tips: When painting mason jars, it's important to use acrylic paint as it adheres well to glass surfaces. Also, be sure to use a paintbrush that is appropriate for the size of the jar you're painting to ensure smooth and even coverage.
You'll always make something special with creative DIY mason jar projects!
2. Transform a Mason Jar Into a Tumbler
Transform any mason jar into a stylish, modern tumbler. It's one of the super easy DIY mason jar projects that you can try! All it takes is a few minutes and a few supplies like:
Mason jar
Scissors
Ribbon or yarn
Simply cut the ribbon or yarn to the desired length and then tie it around the mason jar near the mouth to decorate. You can also personalize it by writing your name on the tumbler. To make it permanent, use oil-based paint markers. They are specially designed to write on glass!
Your tumbler is sure to be stylish and practical, perfect for your morning coffee or afternoon tea. With a variety of colours and designs, you can customize your tumbler to match your unique style!
Be ready to get crafty and show off with some cool DIY mason jar projects!
3. Create a Unique Table Centrepiece
Get ready to get crafty with all-time favourite DIY mason jar projects! To bring a little extra sparkle to your next dinner party, why not create a unique table centrepiece with mason jars?
A mason jar centrepiece can add a rustic and charming touch to your home decor. Here are the materials needed to make one:
Mason jars (as many as you like, depending on the size of your centrepiece)
Faux flowers, greenery, or any other decorative elements of your choice
Scissors
First, start by selecting the size and number of mason jars you want to use. You can use a single jar or group several jars together for a more elaborate centrepiece. Next, prepare the flowers or greenery you will use to fill the jars. You can use fresh or faux flowers depending on your preference.
Trim the stems of your flowers or greenery so that they fit inside the jars. Then, place the flowers or greenery inside the jars, arranging them as desired.
To add some extra flair to your mason jars, you can tie twine or ribbon around the necks of the jars. This will help to secure the flowers in place and add a decorative touch to your centrepiece.
Once your jars are decorated, group them together in a cluster to create a cohesive centrepiece. You can place them on a tray or a wooden board to keep them in place.
Enjoy your centrepiece! Place it on your table, mantel, or any other area in your home where you want to add a touch of rustic charm. Your guests are sure to be wowed by this one-of-a-kind table centrepiece.
DIY mason jar projects are perfect for adding a unique and personal touch to your home!
4. Create a Unique Planter
Looking for a unique way to show off your green thumb? Then crafting up a DIY mason jar planter is just the project for you!
DIY mason jar projects have been a staple for years and they make the perfect and unique pieces of home accessories or tools. Gather these materials to get started:
Mason jar(s)
Potting soil
Small plants or seeds
Gravel or small rocks
Activated charcoal (optional)
Decorative elements (optional)
First, select a mason jar that is the appropriate size for the plant you want to grow. For small plants like succulents or herbs, a small jar will work well. For larger plants, use a bigger jar.
Place a layer of gravel or small rocks in the bottom of the jar. This will help to improve drainage and prevent water from accumulating at the bottom of the jar.
If you want to further improve drainage and prevent odours, you can add a layer of activated charcoal on top of the rocks.
Fill the jar with potting soil, leaving about an inch of space at the top. Then, get ready to plant your seeds! If you are having small plants, remove them from their original container. Gently take the roots.
If you want to add some extra flair to your mason jar planter, you can add decorative elements like small rocks, moss, or figurines.
Enjoy your mason jar planter! Place it on a windowsill, desk, or any other area in your home where there is an appropriate amount of sunlight.
Get thrilled with your mason jar planter! Indeed, there are a lot of creative ways to use or reuse mason jars!
You can turn ordinary jars into something extraordinary, with these amazing DIY mason jar projects!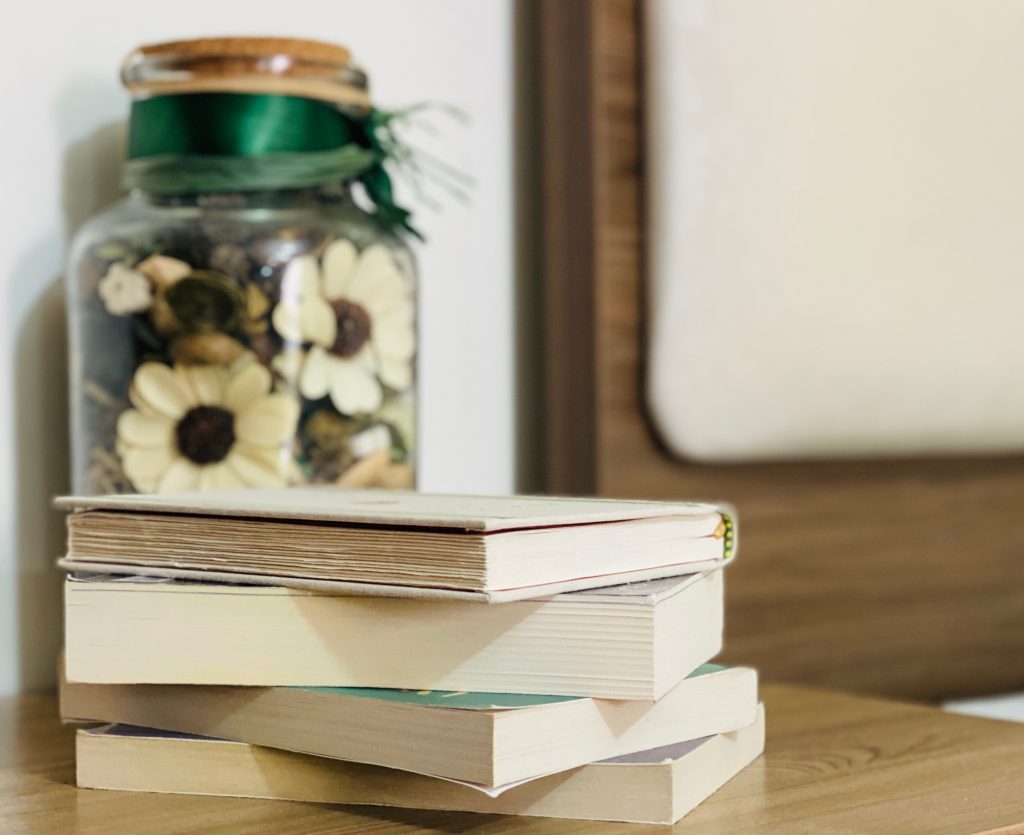 5. Make a DIY Soap Dispenser
If you're looking to take your DIY mason jar projects to the next level, why not try making a DIY soap dispenser? This project is a great way to also bring a bit of rustic chic to your kitchen, bathroom, or wherever you choose to put it!
Here are the materials to gather:
Mason jar with lid
Drill with a hole saw attachment or a hammer and nail
Super glue or hot glue
Soap
Use a drill with a hole saw attachment to drill a hole in the centre of the mason jar lid. Alternatively, you can use a hammer and nail to create a small hole and then widen it.
Then, insert the threaded part of the soap dispenser pump through the hole in the lid, so that the pump part sticks out on top of the lid. Use super glue or hot glue to secure the pump to the lid. Make sure it is securely attached and allow the glue to dry before proceeding.
Fill the mason jar with your favourite liquid soap, leaving some space at the top for the pump mechanism. If desired, you can decorate the mason jar with paint or other decorative elements to match your bathroom or kitchen decor.
Simply place it on your sink or countertop and enjoy the simple charm of your handmade creation.
Wrapping It Up
To wrap up, making DIY mason jar projects is a fun and creative way to relax and express your creativity! Whether you're a beginner or an experienced crafter, there are plenty of mason jar project ideas for you to tackle.
With just a few simple materials, you can make something unique and stylish that you can proudly display in your home. From a chic vase to a unique soap dispenser, there surely is something for you to make!
Fired up to get crafty? Go ahead! Start off with a few easy and cool DIY mason jar projects that will have you feeling inspired and productive! Mason jars are versatile and can be used for many different projects.
These DIY mason jar projects are sure to spark your creativity and get your crafty juices flowing! Not only are these projects unique and fun to make, but they are also budget-friendly and easy to customize.
Whether you're looking to make something special for a loved one or just want to add a bit of personality to your home decor, these DIY mason jar projects are the perfect place to start!
There surely are plenty of possibilities when it comes to DIY mason jar projects! Get ready to unleash your creativity.
So, which of the amazing DIY mason jar projects you'll be tackling first?