Let's celebrate the most cherished of days, like birthdays — the perfect excuse to bring all our favourite people together and bask in the bliss! And no better way to show your nearest and dearest you celebrate them than with a DIY birthday gift! Let's raise a toast to special days, like birthdays, and the homemade DIY birthday gifts that come with them!
Crafting homemade birthday presents is a perfect way to show your personality and demonstrate your creativity by gifting something unique and meaningful. And, the prospect of making something from scratch can be exhilarating but also intimidating. But with a bit of inspiration and helpful instructions, you can create something that they will love!
Whether it's a handmade card, a personalized mug, or a homemade gourmet treat, a DIY gift is sure to put a smile on one's face.
DIY birthday gifts let you express your feelings in a meaningful way. From classic gift baskets to personalized crafts, there are so many options for great DIY birthday gifts that will delight and surprise a special someone.
Here are 9 DIY birthday gifts that are sure to brighten any birthday celebration!
1. Handmade card
Crafting your own card is one of the simplest and most beautiful DIY birthday gifts you can do. No other gift says "I love you" as a handmade card does! Crafting a card is such an easy and wonderful way to show your appreciation and affection — and it's sure to make your special someone smile!
You can find card kits at your local craft store, or you can get creative and design your own. If you'd like to go the extra mile and make something truly special, there are a variety of materials you can use to create your own personalized card.
Choose from colourful cardstock, patterned paper, fabric, glitter, and even recycled materials such as magazines, bottle caps, and buttons. Get creative with your card and add unique elements such as hand-drawn illustrations, hand-painted designs, and your own creative message. Add a personal touch by including a handwritten message inside.
2. Creating a photo collage
A photo collage is an exquisite, meaningful way to express your love for someone special. Gather up snapshots of a milestone event, such as a wedding or graduation, or collect photos that reflect the unique aspects of their life to assemble a heartwarming homage that will surely make your loved one smile.
The best DIY birthday gifts don't just express your love and appreciation, they also require just a bit of creativity and effort. And a photo collage is a perfect way to show somebody how you feel. And, it's surprisingly simple to create one, and you can even do it for free!
If you're looking for an easy and free way to make a photo collage, you can use online tools like PicMonkey, Fotor, and Canva. All you need is a collection of photos and a few minutes of your time to create a heartfelt photo collage. Plus, you can customize it with different backgrounds, fonts, and frames, making it truly unique.
3. A themed gift basket
A themed gift basket is also a fun and unique way to show your loved ones your affection. You can tailor the basket to their interests, and fill it with items that they love. For example, if they're a movie buff, you could fill the basket with popcorn, candy, and a movie gift card.
When it comes to DIY birthday gift baskets, the possibilities are endless! Here are some awesome DIY birthday gift basket ideas: for the foodie, you can have homemade chocolate truffles, a personalized cutting board, DIY heart-shaped potholders, and a cookbook of their favourite cuisine. For the green-thumbed loved one, why not surprise them with a basket of goodies like gardening gloves, an apron, and an instructional book full of horticultural knowledge?
Whatever you choose, make sure it's something that will make them smile. Get creative and personalize your DIY birthday gifts further by adding a handwritten note, a photograph, or a trinket that reminds you of them.
4. Baked goodies
The best DIY birthday gifts are the ones that come from the heart. Baked goodies are always a welcome treat, and they make a great DIY birthday gift. You can get creative in the kitchen and whip up something delicious for your friends and family! Whether it be homemade cookies, gooey cupcakes, or a towering cake, there's something special about making something from scratch and decorating it with your own flair.
Your loved ones will be sure to appreciate your thoughtful gesture and the added bonus of getting to enjoy a scrumptious treat. Imagine the joy on their faces when they indulge in the sweet, sugary goodness you've created just for them ⁠— now that's a rewarding feeling!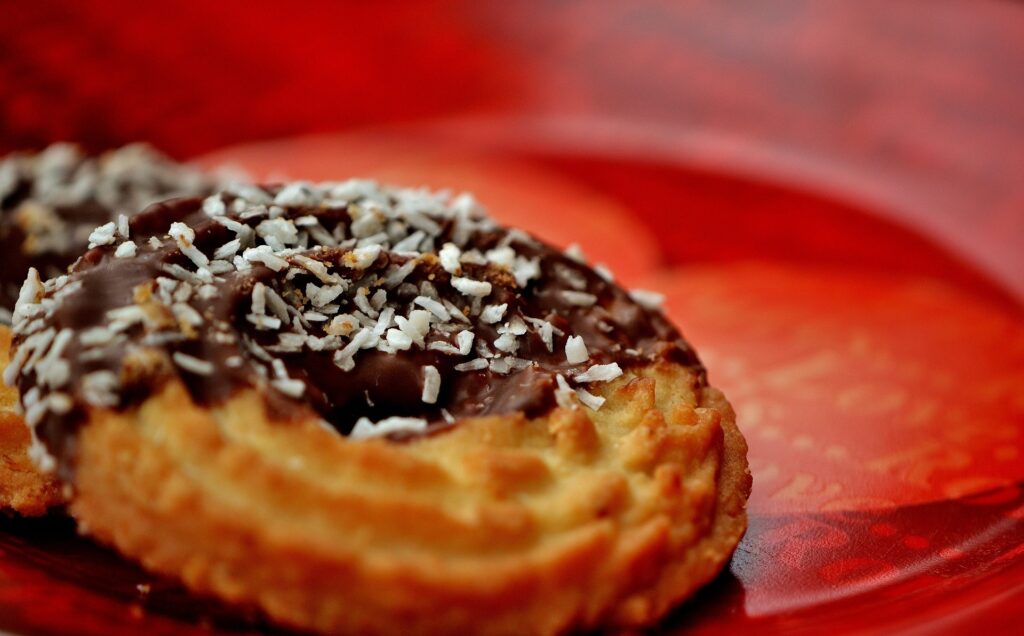 Imagine giving a birthday present that's both delicious and personal. It's easy to do with a little creativity and advanced planning. This is one of the most creative DIY birthday gifts!
When it comes to edible treats, the possibilities are endless! You can choose from creamy, melt-in-your-mouth chocolates, smooth and vibrant candies, decadent truffles, or even indulgent brownies. Or, if you're feeling adventurous, why not try something a little different, like homemade cookies or cupcakes?
Whatever you decide, the important thing is that you make sure it's something that the recipient will love. After all, it's the thought that counts and a delicious treat are sure to put a smile on their face. So take your time and choose wisely, and you'll be sure to make the perfect edible gift! Once you've decided on that perfect treat, it's time to gather the ingredients.
You'll likely need some colourful sprinkles or a few drops of extract for that extra touch of flavour. If you're making candy, you can mould it into fun shapes or make it into a message. Get creative and have fun!
5. A personalized mug
A personalized mug is one of the most common DIY birthday gifts yet incredibly thoughtful. It is sure to please! You can add their name, a photo, or a special message to make it truly unique. You can find mugs at most stores, or you can order them online for a hassle-free way to get your hands on your favourite cup.
But if you want to go the extra mile and add a personal touch to your mug collection, you can get one made out of glass or ceramic. You can also give them a magic mug that will surely bring a sparkle to their eyes. Amaze them with a magical DIY birthday gift!
With a glass or ceramic mug, you can enjoy the feel of the smooth material in your hands, and watch as the light reflects off of it to create a magical shine. Plus, you can choose from a variety of colours and patterns to make your mug truly unique. Just make sure to handle your glass or ceramic mug with care, and it will be a timeless addition to your home.
6. A heartfelt letter
A heartfelt letter is one of the most cherished DIY birthday gifts you can give to someone special. Writing out your thoughts and feelings takes time and thoughtful consideration, making your gift even more special to the recipient.
From heartfelt messages about their kind heart to funny anecdotes about all the adventures you've shared together, a heartfelt letter is sure to bring a warm smile to their face. The best part about a heartfelt letter? It will be remembered and cherished forever. Even years from now, your gift will be a special reminder of how much you care about them and the bond you share.
So don't be afraid to get creative and make your letter something truly special; after all, a heartfelt letter is a perfect way to make someone really loved.
You can make the gift even more meaningful and special by writing it by hand. Personalize it by decorating a handmade card or writing it out on a piece of parchment paper. If you're feeling extra creative, you can even use calligraphy to make the gift look extra special.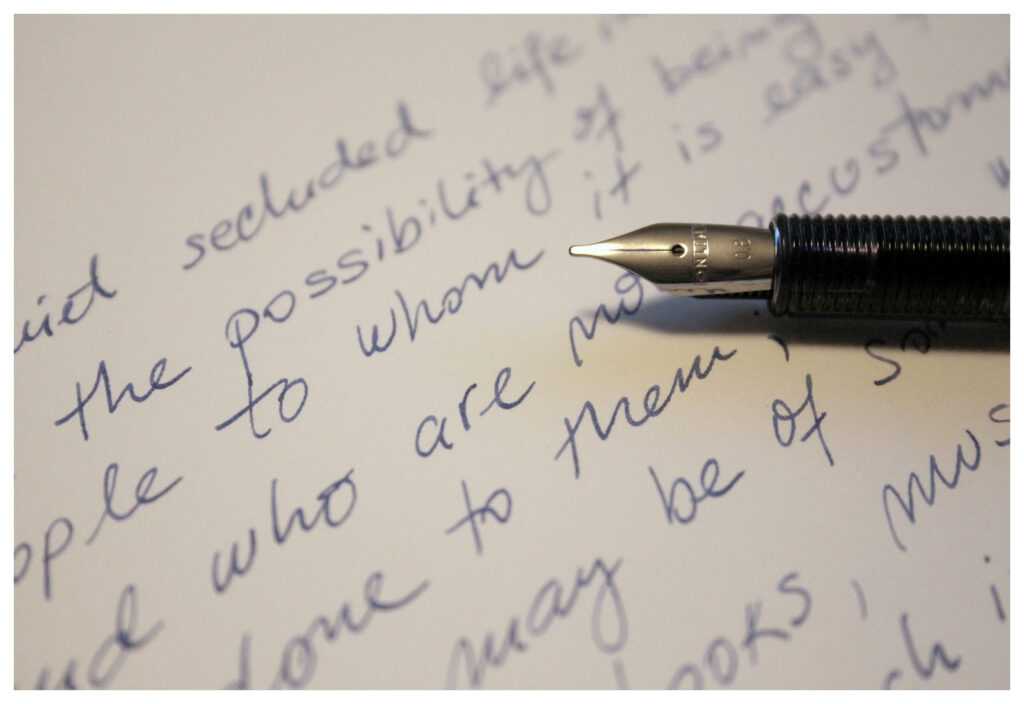 If you want to go the extra mile, you can decorate the letter with drawings or photographs that you have taken yourself. Sit down and write out all the reasons why you love and appreciate the birthday girl or boy.
If you're not much of a writer, you can always dictate your letter to a trusted friend or family member, who can then write it out for you. Writing a gift by hand will surely put a smile on the recipient's face, and make the gift even more memorable and special.
Whatever you do, make sure the letter is heartfelt and from the heart. When crafting the perfect letter to someone special, don't be afraid to let your emotions show! This is your chance to express your feelings in a creative and thoughtful way.
A simple, heartfelt letter is one of the most meaningful DIY birthday gifts you can make.
7. A DIY bookmark
A bookmark is one of the thoughtful DIY birthday gifts that can be used and appreciated time and again. Making a bookmark out of something special is a wonderful way to show someone you care. Whether you choose fabric, ribbon, paper, wood, or even an old gift card, the possibilities are endless!
Take time to personalize it and make it truly special to the person you're giving it to. Think of their interests and hobbies, their favourite colours and patterns, and any other details that make them unique.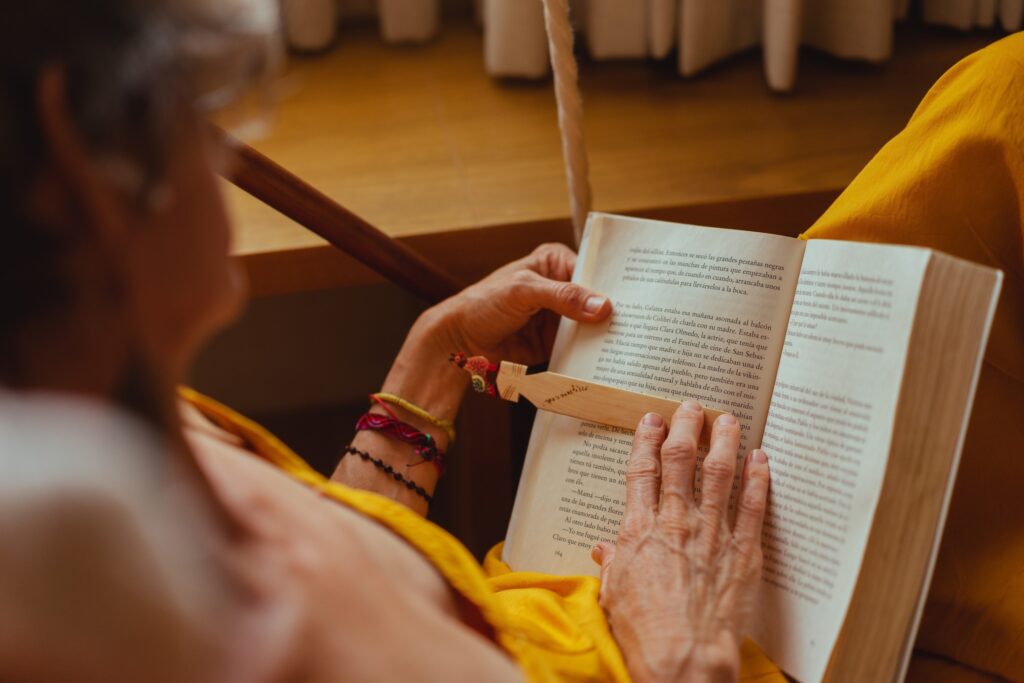 You can even add a message or quote to make it even more meaningful. With a little bit of creativity, you can make one of the best DIY birthday gifts that will be treasured for years to come!
8. A handmade jewellery item
A simple yet impactful way to show someone you care is a handmade piece of jewellery as one of the most unique DIY birthday gifts you can give. Showing someone you care about doesn't have to be expensive or complicated; with a little creativity and some basic tools, you can express your love for someone with a DIY birthday gift that will show how much you care.
Whether it's a necklace, bracelet, or even earrings, you can create something special with your own two hands. Not only will it be a heartfelt and memorable gift, but it will also make the recipient feel truly special. Crafting DIY birthday gifts can be a fun and rewarding experience.
Handmade jewellery is unique and meaningful, and it's sure to brighten anyone's birthday celebration. Plus, if you're not the crafty type, you can still support local artists and artisans by giving a stunning piece of their jewellery as a gift.
With so many designs to choose from, you can find a unique piece that's perfect for the birthday boy or girl. Best of all, each piece of handmade jewellery is one-of-a-kind, so your special someone will be wearing a truly special and memorable item every day.
The Takeaway
There's no need to spend a lot of money on birthday gifts when you can DIY them! And, DIY birthday gifts are a perfect way to add a personal touch to the birthday celebration. Whether it's a handmade card, a personalized gift basket, or something else, the options are also endless.
So get crafty and put a big smile on their face. Start making one-of-a-kind DIY birthday gifts for your loved one!