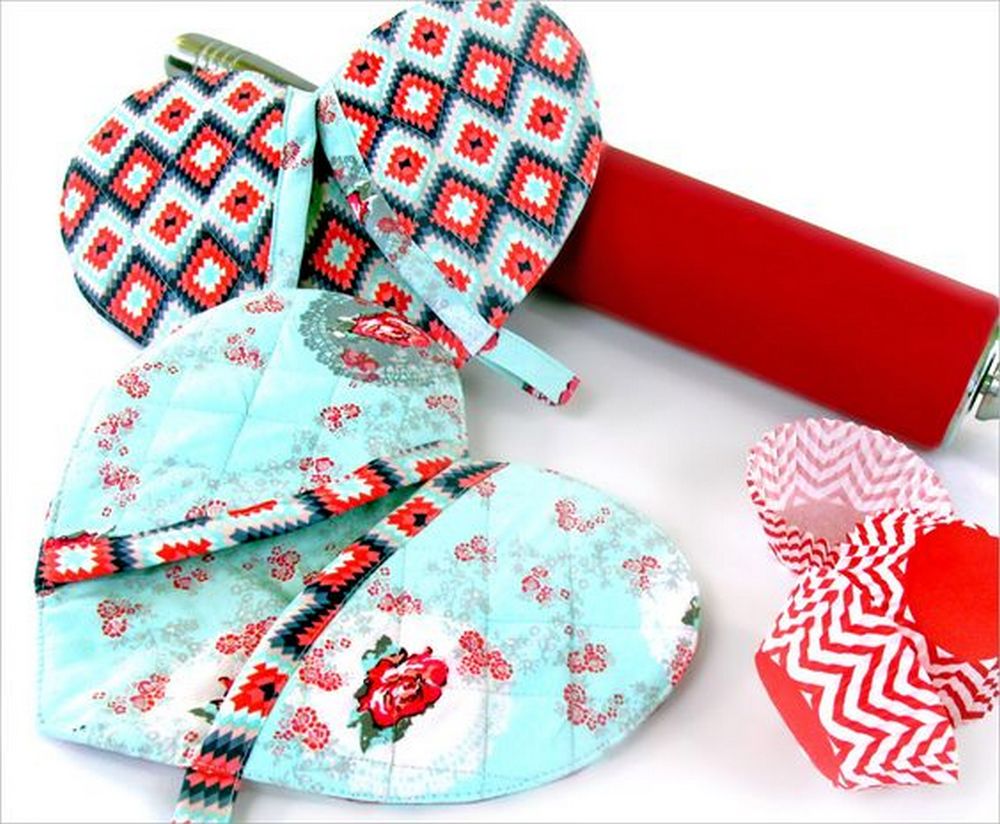 A lot of people, when searching for gifts, prefer custom-made ones instead of those bought from the stores. It's more personal and the effort that came with making the gift makes it even more special. This is the reason why I got hooked with DIY projects. As early as the start of the year, I continuously create stuff, knowing that one day, I'll be giving them away as presents.
One of the DIY projects that I really love making is for my friends who love to cook and bake. I used to just sew ordinary potholders but when I came across these heart-shaped ones, I fell in love instantly. And so every year, I make sure that I give out heart-shaped potholders especially during Valentine's Day. I must say, it's a big hit.
These are very easy to make. It requires basic sewing skills. I think the hard part is in choosing which fabric to use because there are plenty of pretty designs to choose from! Plus, the materials aren't very hard to find. In the end, you get adorable heart-shaped potholders that are always perfect as gifts.
Materials:
Fabric of your choice
Thread
Insulating batting
Ribbon or twill tape (optional)
Tools:
Pins
Scissors
Sewing machine
Ruler
Steam iron
Click on any image to start lightbox display. Use your Esc key to close the lightbox.
Learn how to make these adorable heart-shaped potholders by watching this tutorial video.