Don't have the time to make some serious Halloween decor for your home? Here's a really quick and easy project for you!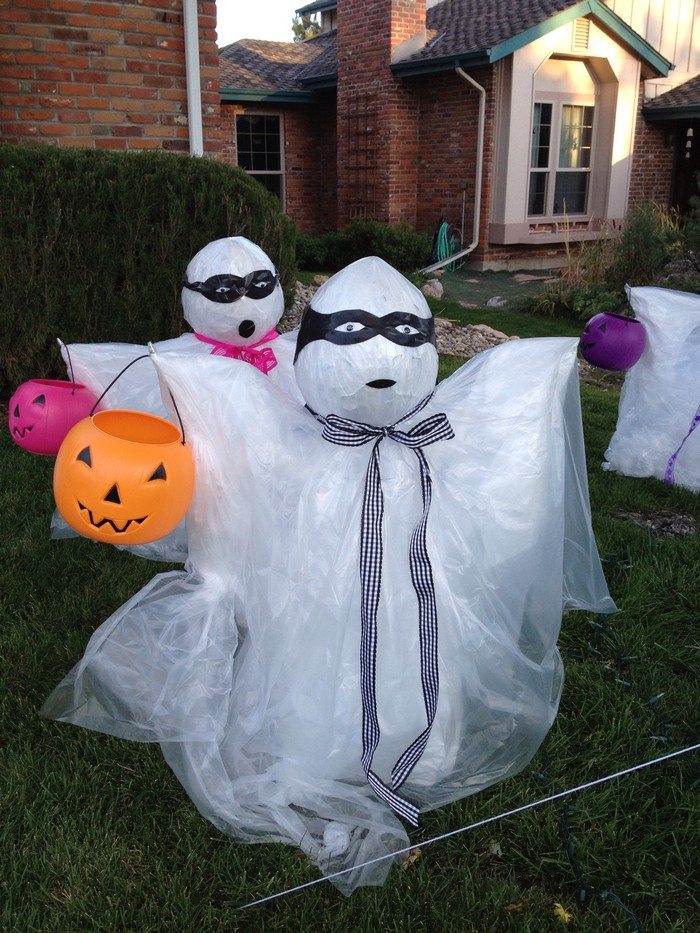 With just five materials, you can put together in five minutes, a Halloween decor that looks as eye-catching as the other ideas out there!
These tomato cage ghost project is not only easy to do, it is also inexpensive. And we like that the required materials are not ruined in the process, so you can still use all of them for other purposes after the Halloween season. For instance, you can take the tomato cage and decorate it anew to create a Christmas tree for the holidays!
This tomato cage ghost is perfect to put just about anywhere in your home. You can place it on your porch, in your backyard, under the stairs or in one corner.
You can add more decorations if you want – hats, shoes, scarves… But even with just this basic design, it definitely looks great already! You can make it as scary or as cute as you want. And since it is a cheap project, you can also create as many as you like!
Now the best part about this tomato cage ghost is that it is eye-catching during the day, but even more so during the night! Considering how easy it is to make one, we say this is one of the most clever Halloween decor ideas out there.
So is this going to be your Halloween project for this year? Get more ideas from our gallery below :)
You'll need these materials:
Tomato Cage
Foam Ball
Clear White Wire Light Set
White Fabric Sheet
Black Felt
Straight Pins
And these tools:
Click on any image to start lightbox display. Use your Esc key to close the lightbox.

You can get step-by-step instructions from Danette over at Our Daily Doings!