If you like having fun decorations in your garden or in your home, then this DIY paisley chicken decor just might be what you're looking for!
These paisley chicken decor pieces are made from dried gourds. They are very easy to make that even kids can make them themselves!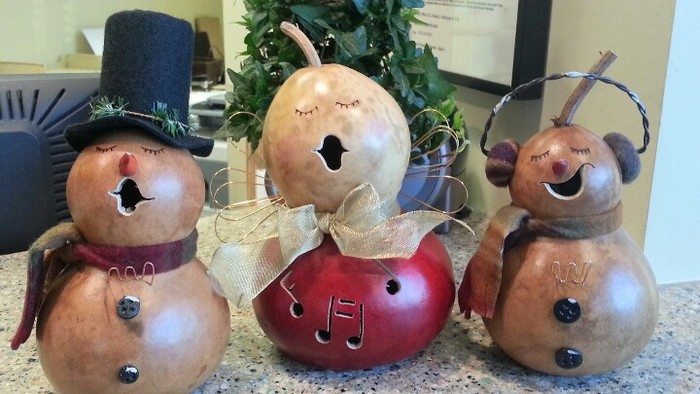 Each chicken decor piece can be as unique and as cute as you want them to be. You can use recyclable materials that are available to you when making them. The only limit is your imagination. ;)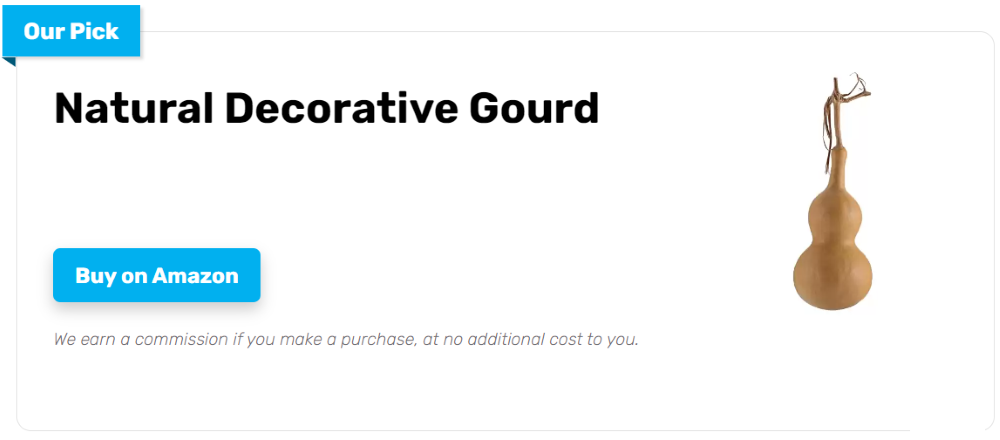 It's a perfect gourd decor idea for the garden, backyard or kitchen. And the more chickens, the more colorful and cheerful your home looks! You can paint them according to the season or occasion and for sure they'll make great conversation pieces.
Is this going to be your next arts and crafts project?
To make adorable decor from gourds, you'll need some gourds, paint, and other craft supplies. Here's the list for you:
3 Dried Gourds
Acrylic Paint
Polymer Clay
Krylon Clear Matte Varnish Spray
Hot Glue Gun
Pencil
Paintbrushes
How to make adorable gourd decor
With just a little bit of imagination, you can turn these humble fruits into all sorts of decorations.
1. Paint the gourd
To prep your gourds for painting, give them a light sanding with fine-grit sandpaper. This will help the paint adhere better. Once they're sanded, wipe them down with a damp cloth to remove any dust. Now you're ready to paint! Begin by painting a base coat on each gourd. For the first gourd, use light blue paint. For the second, use white. For the third, mix some white paint with gold to create a light gold colour. It took me about three coats to get good coverage. Let the paint dry completely before moving on to the next step.
2. Add a design
Drawing paisleys is a relatively simple process. They are essentially teardrop shapes with a swirl at the top. You can sketch various-sized paisleys all over the base of the gourd, shifting some upside down and some sideways for variety. Since paisley chickens do not have paisley on their necks, I might not add them to the gourd neck. Nevertheless, feel free to get creative with your paisley placement!
When you're ready to start filling in the paisleys, dark blue and brick red are great colours to use for the outlines. Then you can start filling them in however you like – each paisley is unique, so there's no need to follow any specific pattern or design. Just let your creativity flow and fill them in however you like!
Some paisleys had flowers painted on them, some just had circular designs.  I added dots of colour to some for a bit of variety.  Working with the same colour scheme on all three gourds helps to make them match each other even though no two paisleys are alike.
We all love painting paisleys on gourds! We love the way they look, and the challenge of making each one unique. Some paisleys have flower designs on them, while some just have circular patterns. You can add dots of colour to some for a bit of mixture. Working with the precise colour pattern on all gourds will help to make them match each other. The matching will help make them look like they belong together, despite the fact that each paisley differs from the other.
3. Draw the head
For their heads, we can use polymer clay to form the beak, comb and wattle. In this process, you shape the clay, and then bake it for about an hour at 200 degrees.
4. Attach the head to the gourd
Once the pieces have cooled and hardened, they can now be hot glued onto the gourds.  Then paint the comb and wattle the brick red, and the beaks with gold.  (It may take several coats of paint).  You could shorten this process by using the proper colour clay.
Now that the pieces have cooled and hardened, you can hot glue them onto the gourds. Next, paint the comb and wattle brick red, and the beaks with gold. It may take several coats of paint, but using the proper clay will make it more efficient.
5. The finishing step
To make a simple black dot for an eye, start by painting a small circle. Add a smaller white dot inside the circle for a highlight. Allow the paint to dry, then add two coats of Krylon clear matte acrylic spray all over to protect the paint. That's it! Your adorable chicken decor is now complete! 😊
Thanks to Susan Myers for this great project. You can get step-by-step instructions here…
Want to see the many ways you can dress your chicken decors? Check our album below for ideas and inspiration!
Top 6 adorable decor ideas from gourds.
Gourds come in all sorts of shapes and sizes, so you can really let your creativity run wild. Paint them any colour you like, or even try out some fun patterned designs. You can use them as vases, and plant holders, or even make them into lanterns.
If you're feeling really ambitious, you can even carve out some designs into your gourds. This can take a bit more time and effort, but the results can be truly stunning!
Have a look at more gourd art ideas we have for you below!
Click on any image to start the lightbox display. Use your Esc key to close the lightbox.
1. Halloween Gourds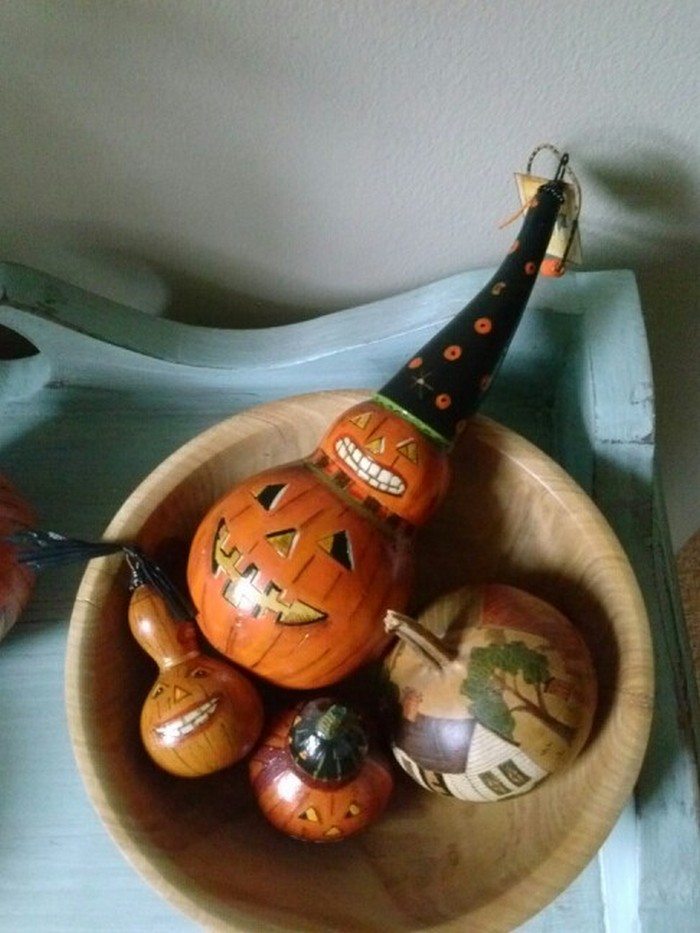 2. Snowman Gourds
3. Cat Gourds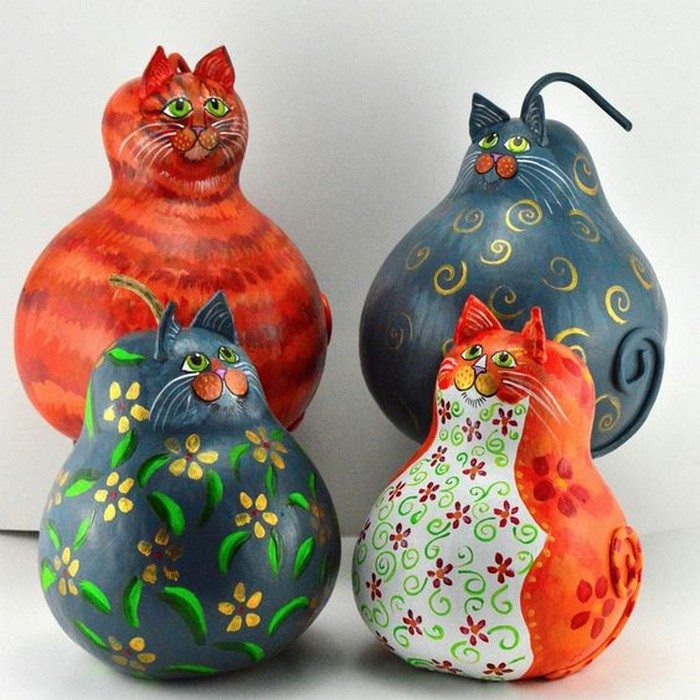 4. Gourd Planter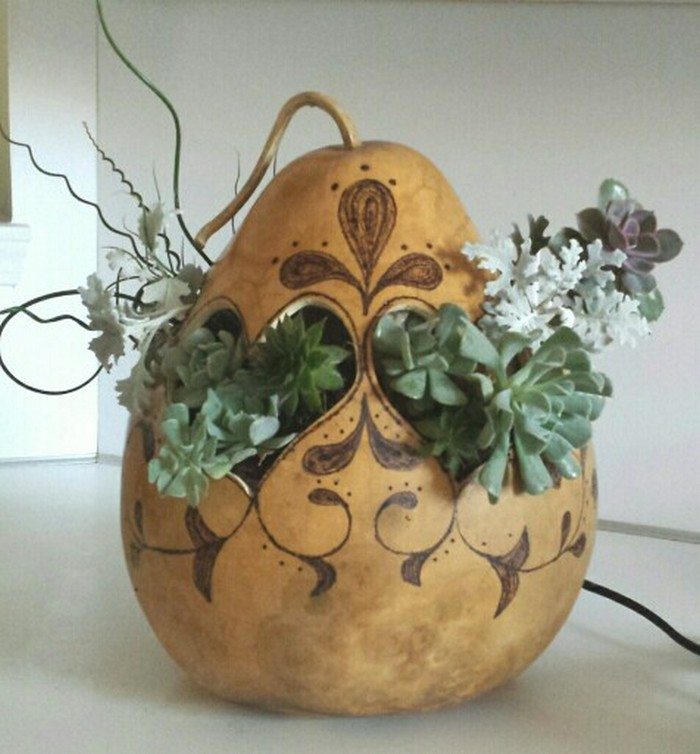 5. Gourd Birdhouse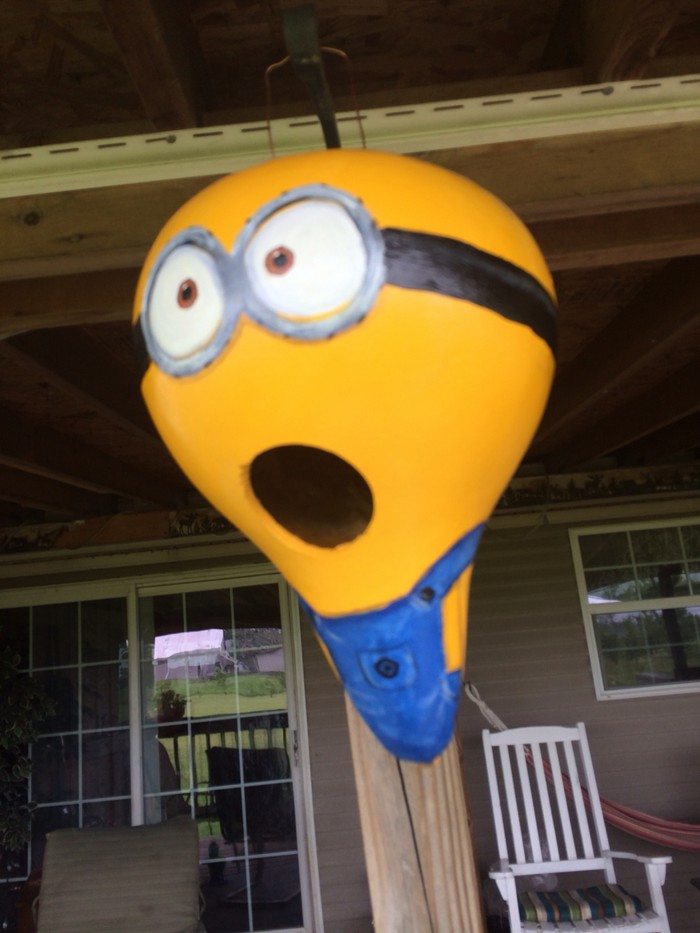 6. Gourd Lamps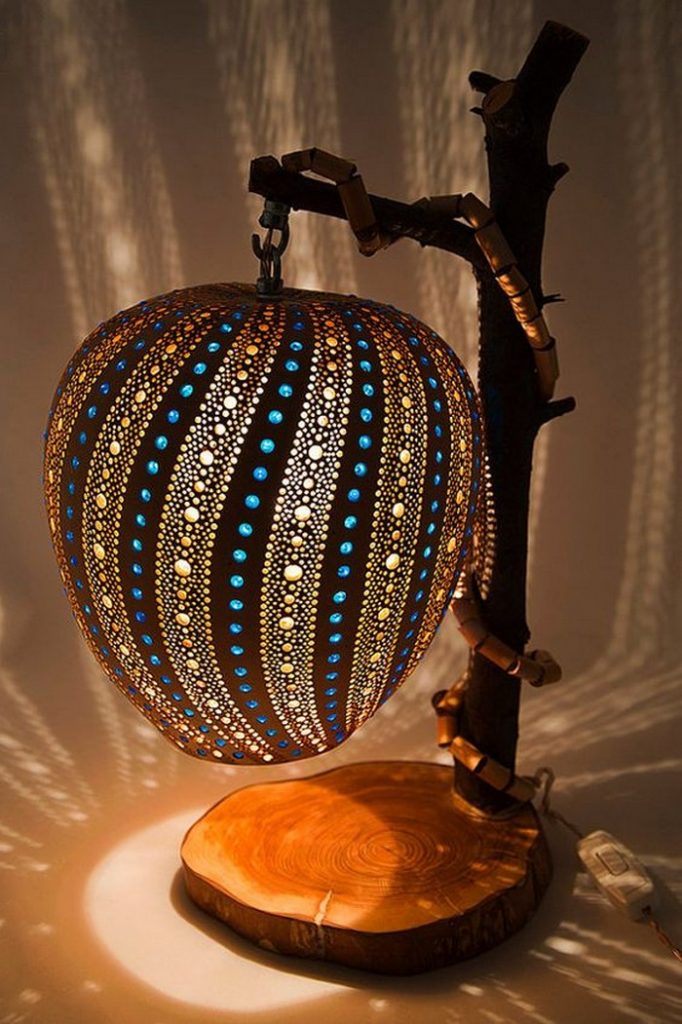 If you liked this project, you might also like to view Black Cat O'Lanterns! 🎃