Last Updated on
This cute bubble quilt, also known as the biscuit quilt, is a great project for when you have heaps of scrap fabric in your storage!
Don't throw away those little scraps of fabric yet, as they can definitely be turned into one of useful and favourite items in your household. Bubble quilts are soft and very cozy to use that everyone in your home will surely love it – including your pets!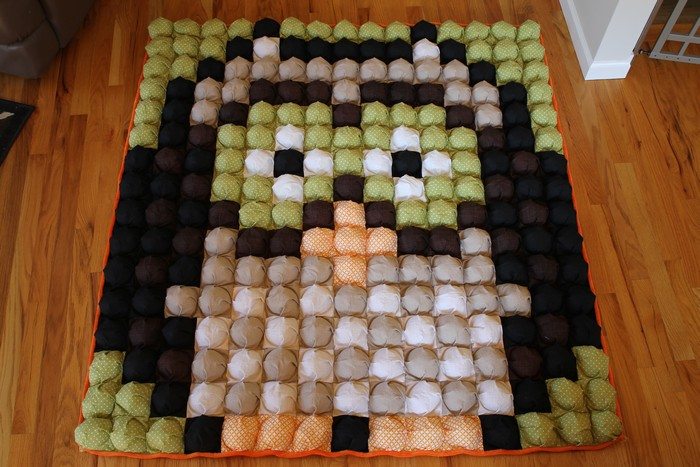 You can make it in any size, as colourful as you want, arrange the bubbles according to color or design like you would a mosaic, depending on its purpose. You can make one and use it as a chair cushion, a bed covering for your baby's crib, a play mat for your baby or your dog!
It's cute, easy, and cheap! If you're into sewing projects, this will make a great DIY gift for friends and family!
Can you think of someone who would love to have a bubble quilt?
Go ahead, check the samples and design ideas in our album below. :)
Materials:
1-1/4 yard worth of Cotton Fabrics (for the top)
1 yard Minky Fabric (for the backing)
1-1/4 yard Silky Fabric (for the ruffle)
1 bag Fiberfill Stuffing (Poly-Fil)
Tools:
Sewing Machine
Pins
Scissors / Fabric Rotary Cutter
Ruler
Click on any image to start lightbox display. Use your Esc key to close the lightbox. ?
Thanks to Awaiting Ada for this great project. You can get step-by-step instructions here…