Secret compartments are not only fun for the secretive aspect, but they can also be very helpful when you need to keep valuables hidden away. A book is one of several items in your house that you can adapt to have a secret compartment. Some methods are easier than others, so the best method will depend on DIY skills.
The first time I made a book hollow, I didn't bother looking at a tutorial and I failed. Not that I can't use my DIY book hollow – I can put stuff inside, but it's not pretty. It's really a simple project so I thought I wouldn't need to read any how-to's, but if you want your secret compartment to look neat and really secure then I recommend you read this tutorial. :)
This would also be useful if you're planning to make a DIY book clock.
Now find a hardbound book that wouldn't look suspicious among your book collection. This book will be your new hiding place for small, important items. If you're into sci-fi, choose a sci-fi book to make this project with! It'll be so much fun, and you can really let your imagination run wild. There are so many great sci-fi books out there, so you're sure to find one that you'll love.
A secret compartment in a book can be a great place to store things like love letters, family photos, or other small treasures. It's a fun way to add a little bit of intrigue to your book collection, and it's also a great way to keep your belongings safe and out of sight. If you're interested in adding a secret compartment to your book, here are a few design ideas to get you started.
Click on any image to start the lightbox display. Use your Esc key to close the lightbox.

To make a secret compartment in a book, you will need the following tools and materials:
Hardbound Book
White Glue
Tape
Plastic Wrap/Bags
Craft Knife (with extra blades)
Metal Ruler
Pencil
Paintbrush
How to make a secret compartment in a book
When choosing a book to use as a secret compartment, go for something with a thick spine and pages that can be easily removed. A hardcover book is ideal, as it will be sturdy enough to bring it during your travel.
Once you've selected your book, simply follow these easy steps and you'll be creating your secret compartment in no time!
1. Determine how thick your compartment will be
To start, determine how much of the book you want to seal.  Leave 4-10 of the first pages free.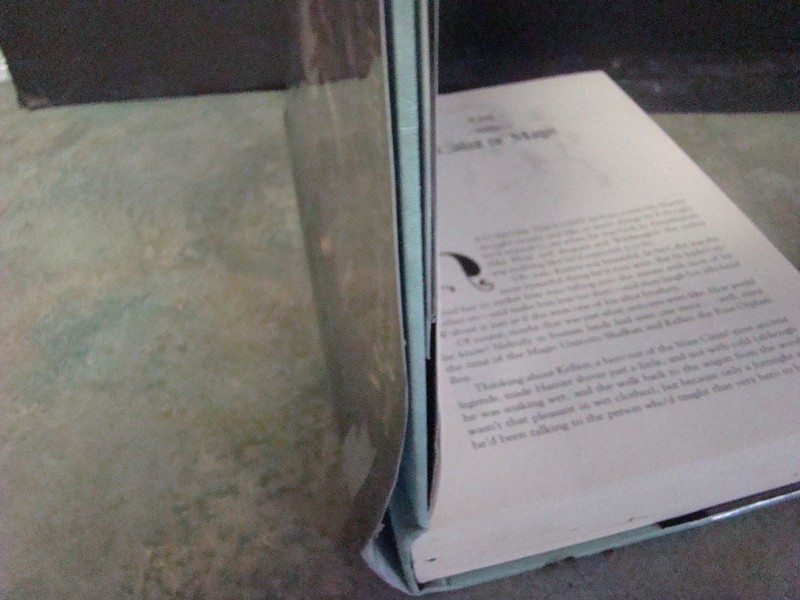 2. Wrap the pages that shouldn't be glued with a piece of plastic
When you're gluing pages together, you don't want the glue to accidentally stick to the front or back cover, or any of the pages that you're not intending to glue. To avoid this, simply wrap the pages you're working on with plastic wrap. This will protect them from the glue and make your project turn out just the way you want it to.
3. Glue the mid pages together
And then tape them tight. (Glue won't stick to the plastic bags, and since they are plentiful, they make a good repurpose object for this part of the project). Repeat with the back page, making sure that the design is facing out. You can use regular clear packing tape or double-sided tape for this step. Just make sure that the entire surface is covered so that the pages are securely attached.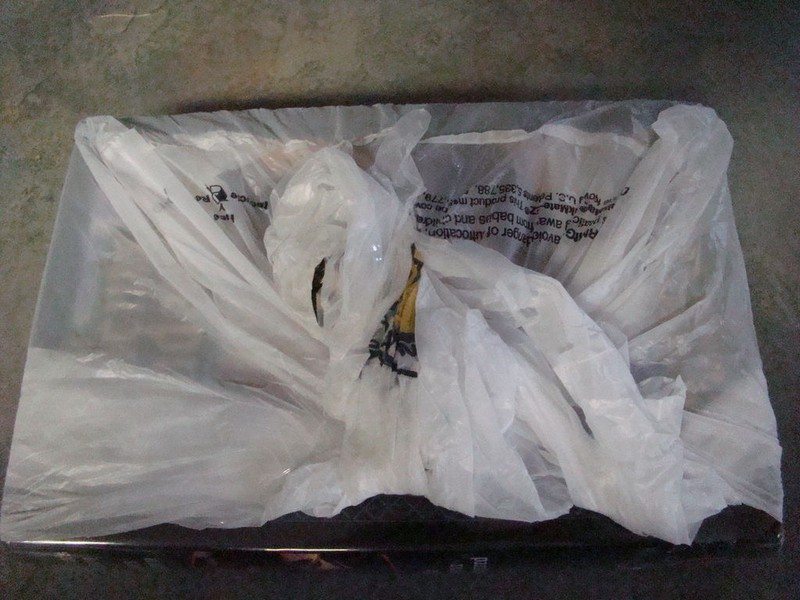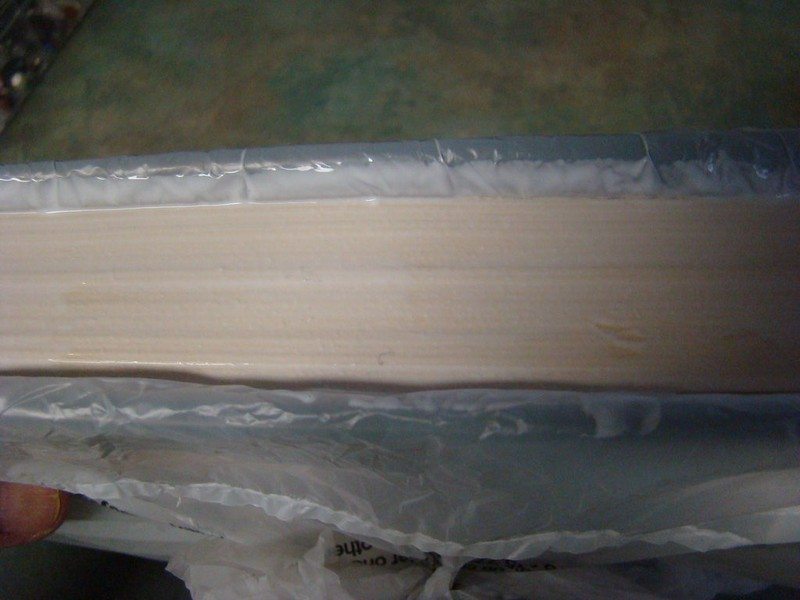 Hold all of the rest of the pages together and using the paintbrush spread the white glue along the three sides of the edges that are usually free.  When dry this will make these pages a solid unit.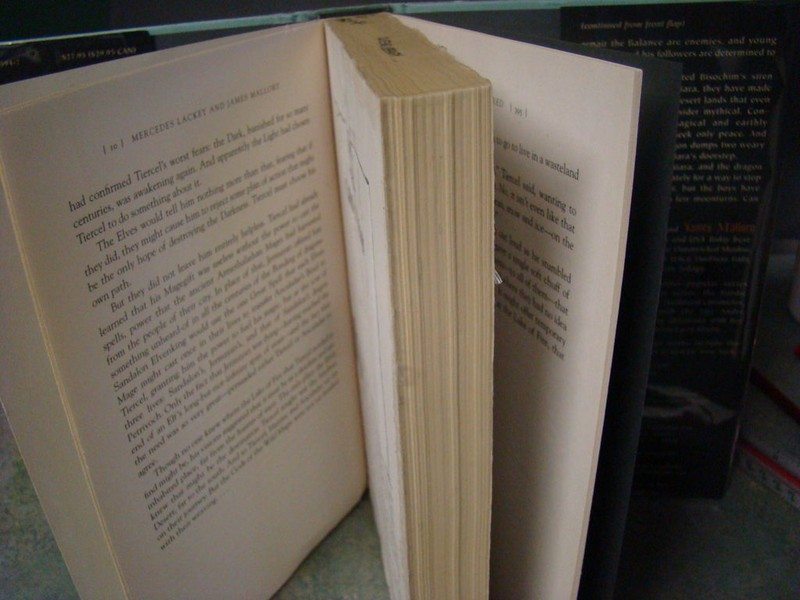 4. Let them dry
Close the book pile a bunch of heavy stuff on your closed book and let it dry for 12+ hours.
5. Mark a rectangle on the glued pages
Once the glue is dry, open the book to the solid area. I wanted the hole in the book to fit the case my pearls reside in, so I traced all the way around that case.  You can just mark a rectangle that is 1 inch from the 4 edges of the book. This will serve as the secret compartment.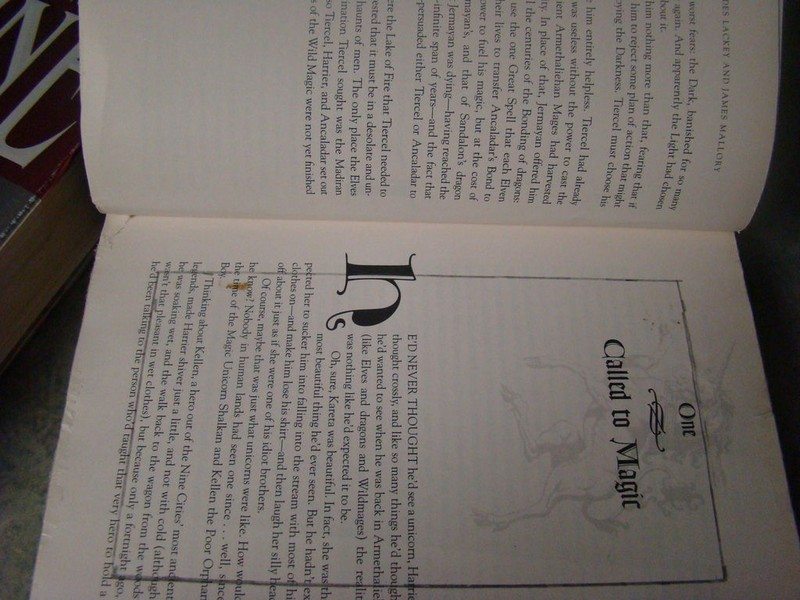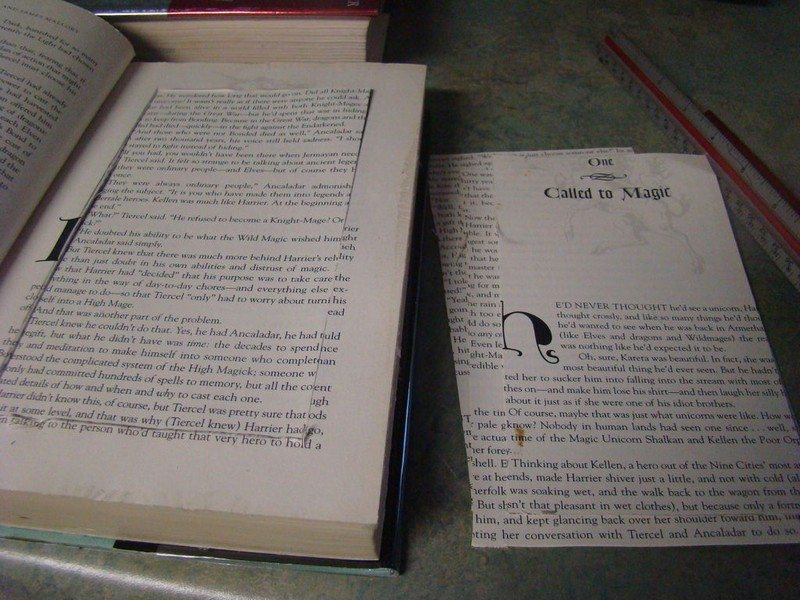 6. Cut the rectangle
Next, using the metal ruler and the craft knife, run the sharp tip of the knife along the ruler's edge, following the lines. The hardest part of this is getting the corners nice and clean. You will cut only cut 4-5 pages at a time. When cutting a 500-600 page book means that this is a time-consuming project. Go ahead, and pause for a drink or something to eat. Do it while you are watching your favorite TV show or listening to your favorite music.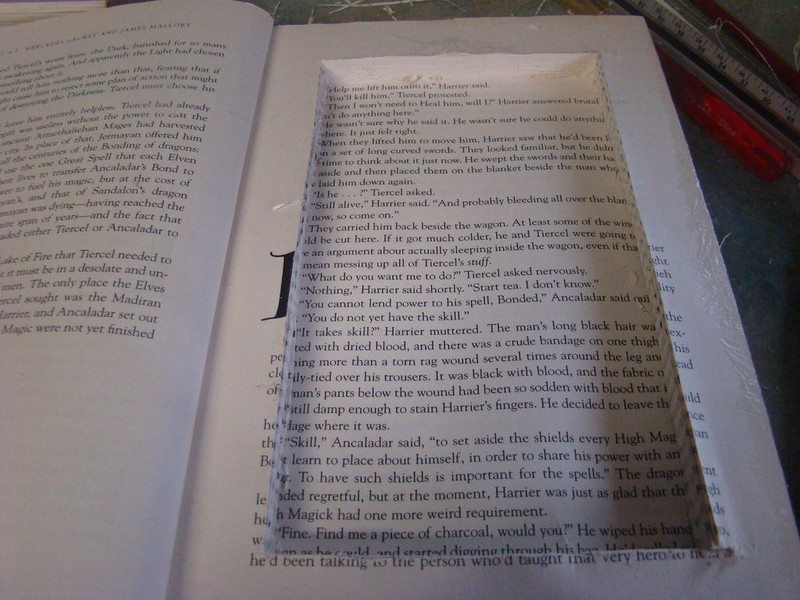 Do not cut clear thru to the bottom. You need a solid surface for the bottom.
7. Glue the inside edges and let them dry
I chose to glue the inside edges of my hollow book, therefore I chose to reuse the t-shirt bags.  
Let it dry again.  You don't have to do this step, but it can help to strengthen your compartment.
And you're done! You now have a nice secret compartment to hide your valuables!
You can then use this pocket to store whatever you like.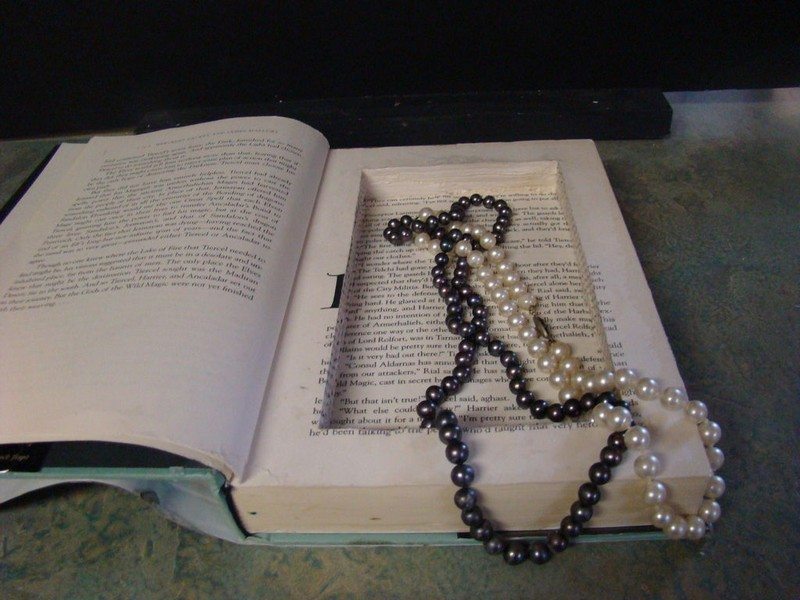 Great job! You now have a hidden compartment that is perfect for storing your valuables. This is a great way to keep your belongings safe and out of sight. Thanks for following along!
Thanks to craftknowitall for this great tutorial!
If you liked this project, you might also want to view Turn Your Hardbound Books Into Clutches With Zipper.