From water and milk jugs to cleaning product containers and shampoo bottles, our homes are brimming with things that make our lives more convenient. That's what most of modern society is about these days. But many of us often throw away items that can easily be reused or recycled instead.
For instance, we don't always have to go to the store and buy things every time we want to give our homes a new look. All it takes is creativity and resourcefulness – transforming existing materials found in your house to give it a new purpose.
Our Pick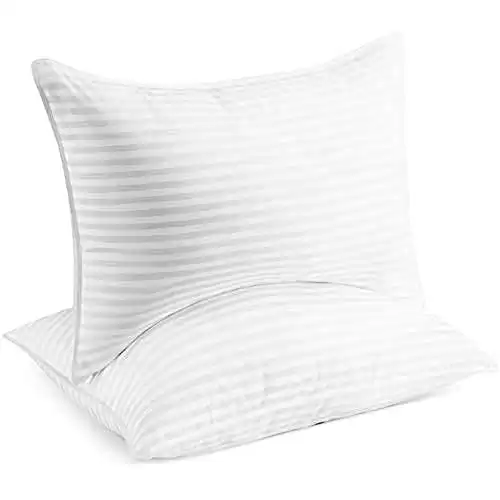 In this easy project, you get to design your pillows with your favorite colors. :)
Whether you're looking for a statement piece to liven up your living room or a more subdued design to add a bit of color to your bedroom, there's a custom pillow cover out there for you.
Below, we've gathered some of our favorite pillow designs in a variety of colors to suit your every need. From bright and bold hues to more subdued and calming tones, we've got you covered. So take a look and see which colors speak to you!
Click on any image to start the lightbox display. Use your Esc key to close the lightbox.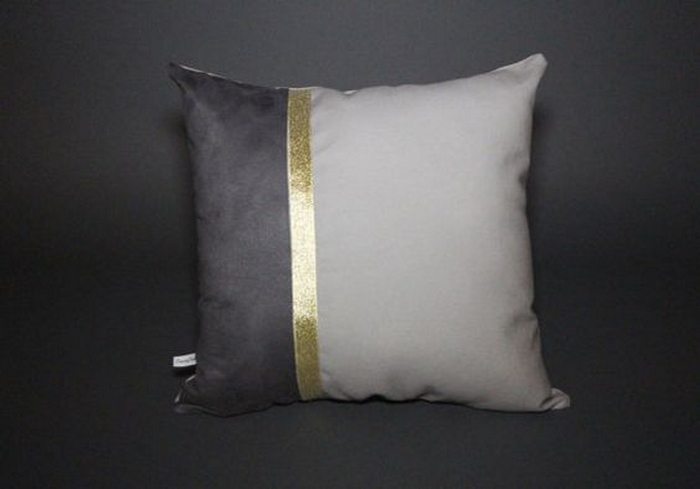 Custom pillows are a great way to do just that! You can choose your favorite colors and patterns to create unique pillows that are perfect for your space. Plus, custom pillows are a great way to show off your personality and style. So why not get creative and design your own custom pillows today?
In order to make the most of this project, you'll need to gather a few key materials. Here's what you'll need:
Kraft paper

Pencil

Pillow form

Fabrics (number, color, and patterns depending on your taste)

Scissors

Sewing machine

Needle and thread
How to
design your pillows with your favorite

colors

Designing your own pillows is a great way to add a personal touch to your home décor. Pillows are versatile decorations that can be used in any room, and they come in a variety of sizes, shapes, and colors. You can even design custom pillows to match your favorite colors. It's a great way to use up any leftover fabric you might have lying around. So why not give it a try?

Below are the steps on how you can create one.
1.
Draft your design on kraft paper
Draft your design on kraft paper, following the size and shape of your pillow form.
This will help you get a sense of how your design will look once it's made. Plus, it'll save you from having to make any last-minute changes!
2. Cut the fabrics
Now that you've got your design all figured out, it's time to cut the fabrics according to your design, and stitch the shapes together! Make sure to cut the fabric according to your design – you don't want any pieces to be too small or too big.
3. Press the seams open
Press the seams open, like in this picture.
To press the seams open, start by placing the fabric wrong side up on your ironing board. Then, using your iron on medium-high heat, hold the iron over the seam and gently press down. You may need to go over the seam a few times to get a good press. Once you're done, the seam should be nice and flat.
4. U

se a solid-color fabric for the back part of your pillow
If you're looking to add a little extra something to your pillow, consider using a solid-color fabric for the back part. This can add a bit of extra visual interest and can really make your pillow stand out.
5. Stitch the front and back pieces, right sides together.
To stitch the front and back pieces together, line up the raw edges of the fabric and pin them in place. Sew the two pieces together using a straight stitch, making sure to leave a small opening along the seam. This opening should be big enough to fit your pillow form through
6. Insert and close the pillow
To complete the pillow, first, turn the right side out. Then, using an iron, press the cloth to get rid of some wrinkles. Once the cloth is smooth, carefully insert the pillow form. Make sure the form is evenly distributed in the pillow case, and that there are no lumps or bumps. Once your form is in place, simply close up the opening of the pillowcase using sewing equipment. And that's it! You have designed your pillows with your favorite colors! 😎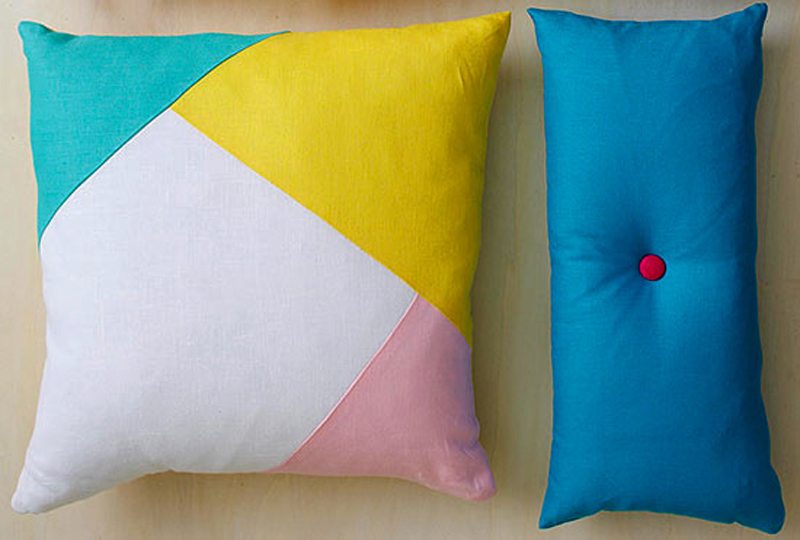 Finally, your pillow is complete! You can use it as a decoration, or even use it as a pillow for yourself. It's soft and fluffy, and it'll make a great addition to any room. Thanks for taking the time to make this pillow!
Source: Better Homes and Gardens
If you liked this project, you might also like to view DIY Pillow Beds…