This egg carton daffodils project is a great way to recycle trash.
Eggs are one of the most common breakfast foods around the world. You can fry them, make scrambled eggs, or whip up an omelet.
But once all the eggs are cracked, fried, and scrambled, what do you do with the empty egg cartons?
If you've been throwing them away, then you've been missing out on a lot of DIY opportunities!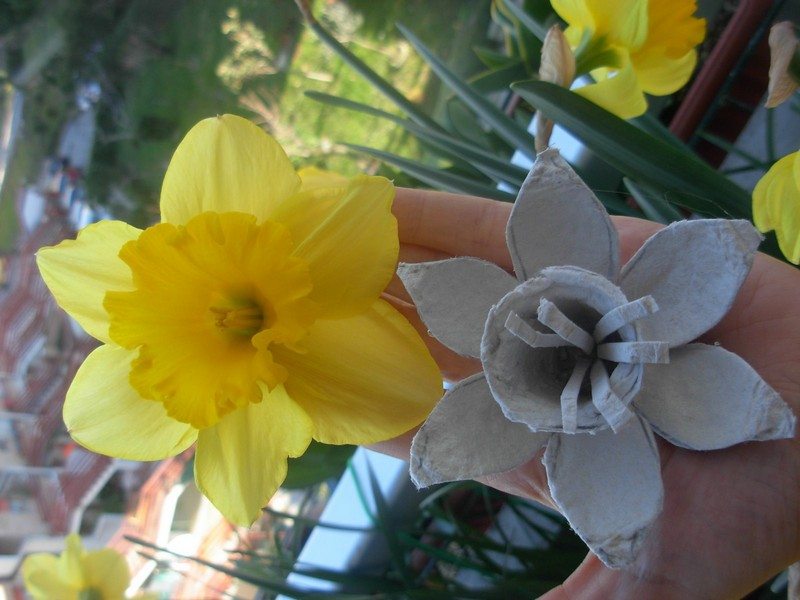 There are many ways to reuse your old egg cartons, but we focus on projects that are simple yet clever. Many of the ideas we've tried let you use egg cartons instead of buying something for the same purpose.
Egg cartons are a fabulous craft resource, after all. You can cut them up to bits or soak them and then reshape them into just about anything. This egg carton daffodils project only needs some scissors, paint, imagination, and, of course, egg cartons…
Our Pick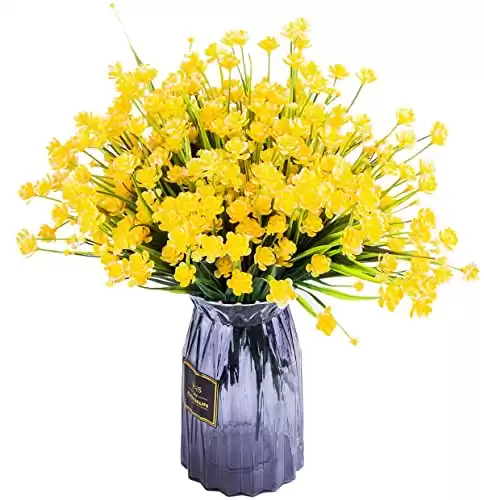 10 Bundles Yellow Daffodils Artificial Flowers
The flowers and leaves are made of plastic, UV resistant, and never fade. The stem and branches are using metal wire as a skeleton and are wrapped in plastic, enabling you to adjust them and create bouquet style as you like.
Buy on Amazon
We earn a commission if you make a purchase, at no additional cost to you.
12/01/2022 07:03 am GMT
Adorable egg carton daffodil designs.
Here are some of our adorable designs of egg carton daffodils that you can choose from.
Click on any image to start the lightbox display. Use your Esc key to close the lightbox.

What are the materials needed to make these egg carton daffodils?
You'll need the following tools and materials to create this project.
Egg Cartons
Paint
Glue/Hot Glue
Pencil
Scissors
Paintbrush
How to make these egg carton daffodils?
1. Trace and cut the egg tray
Prepare all the materials and draw a petal form into the egg tray
To make your own egg carton daffodils, you'll need a few supplies. First, gather an egg tray, some scissors, and some used egg cartons. You'll also need some glue, a pencil, paint and a paintbrush.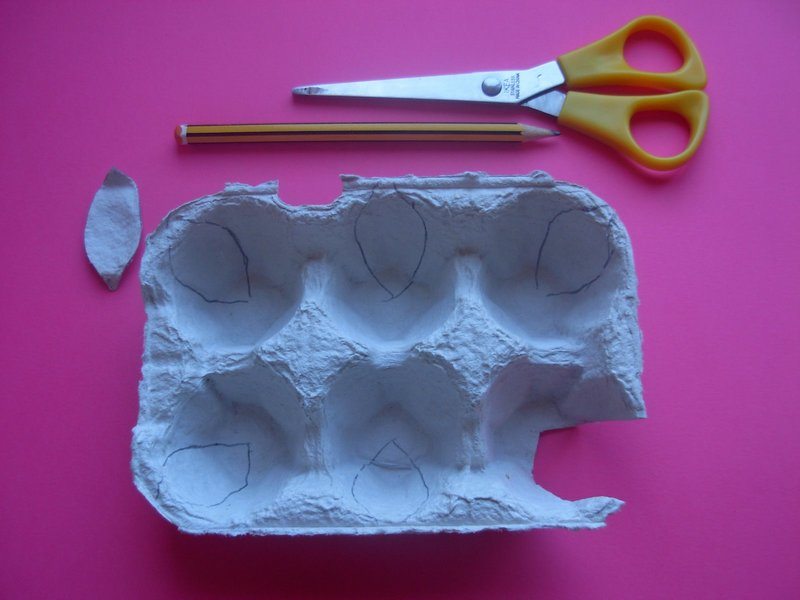 2. Create the daffodils
Cut a petal shape out of one of the egg cartons. This will be your template. Use the template to trace and cut out petals from the other parts of the egg carton. You should have about 6 petals in total.
Use the bottom of a cradle for the base of your flower, cut out the petals you drew and add some paste.
Now it's time to start assembling your flower. Glue the petals around the edge of the egg tray, overlapping them slightly. Once all the petals are in place, use the pencil to draw a centre for your flower.
Remember to stick your petals to the prepared base.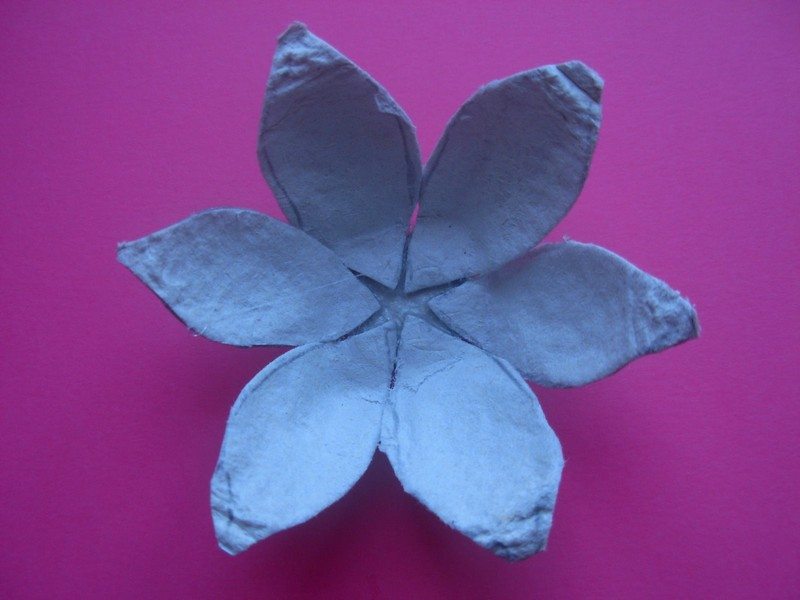 Use another full egg cradle in the middle of the flower.
Cut out some stamens…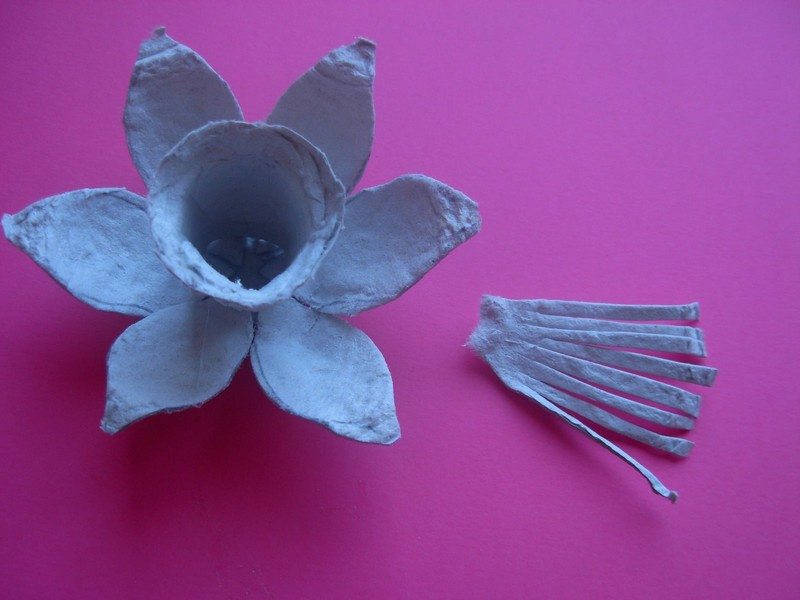 And look… you're a talented florist :)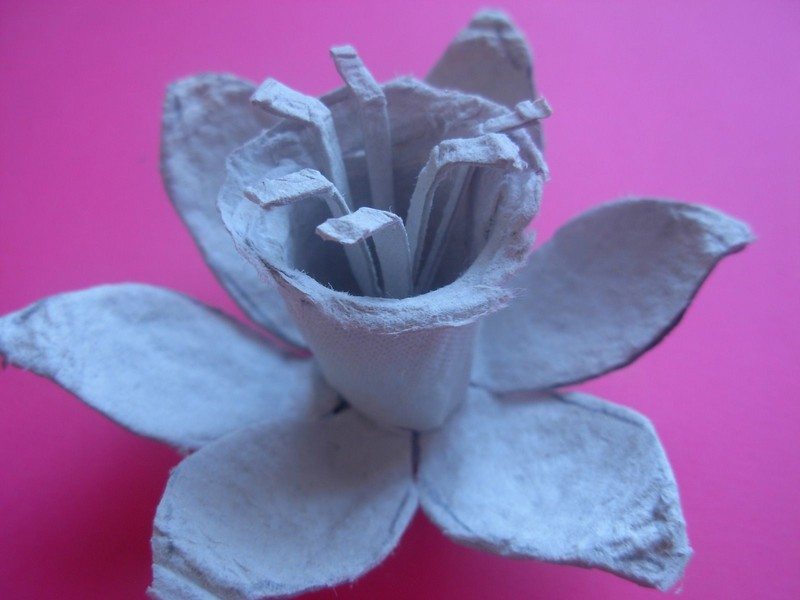 3. Paint the flowers
Next, you'll need your paints and brushes. Note that acrylic paints will give the best result.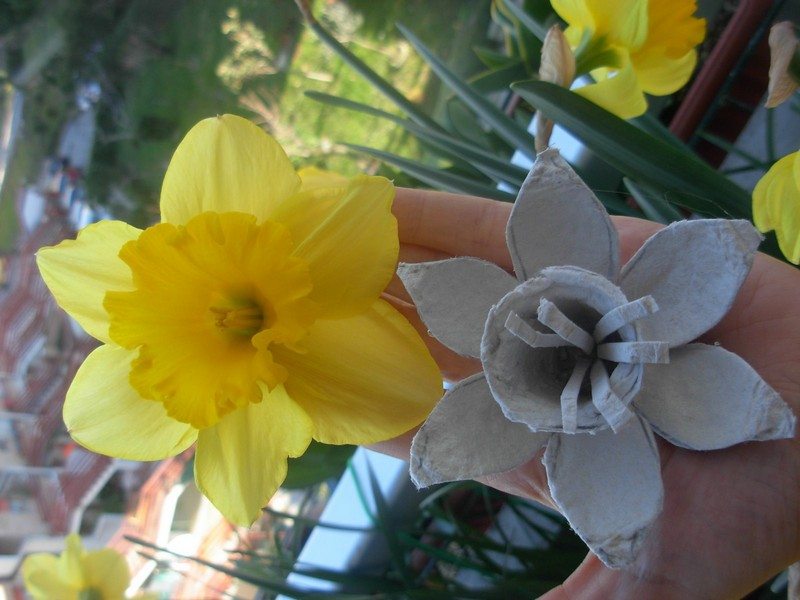 4. Glue to the stems and arrange
Using some of the leftover egg cartons, you can still use them as the stems. Just cut them lengthwise and paint them green, and they'll make perfect stems for your flowers. Now you can glue the flowers and stem together. You can arrange them however you like on a wall, fence, or piece of cardboard. Have fun crafting! 😊
This DIY egg carton daffodil is a great craft project for a rainy day as it can keep the children occupied for hours!
These charming little flowers are easy to make, and they're a great way to show your loved ones that you're thinking of them.
These egg carton daffodils make great gifts for friends and family, and they're also a great way to add a little bit of springtime cheer to your own home.
Thanks to Rosi Jo for this great project!