Let's face it... not all old books have merit. In fact, some should probably have never been published. Now this upcycling project is one...
Do you like doing craft projects with your kids? Here's an adorable and very easy unicorn idea that will give you and them hours...
Got too many rolls of ribbons in your craft station? Then you are going to love this storage ideas list we have for you below! These ribbon storage...
Make your own pretty candles by decorating them with dried flowers, or some text printed on paper - whatever you like. A little patience...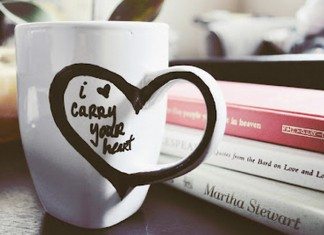 DIY Mug Art! The gallery you see below features mugs decorated with Sharpie/porcelain pens. It's pretty exciting to think that you could design mugs...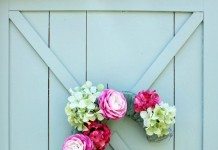 Tired of using wreaths to decorate your front door? Hey, you can use other materials instead! Try the gardening materials you're not using too much...
We already know that mason jars were made to preserve food. And so we reuse them to store other foods when they go empty. When we...
Fairy gardens are a great addition to your landscape. It can also be an alternative if you, say, live in an apartment and don't have...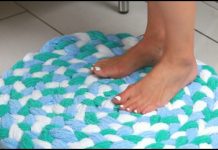 Do you need a good looking, plush bath mat for your bathroom? Why buy from the store when you can make your own rug...
Play sets are expensive and you can guarantee the kids will outgrow them long before they wear out. So why not just build one for...
Don't you just love ideas that turn old, unused items into something new and interesting? Here, we make art using books, which you can...
I loooove reading novels and now I have a bunch of books sitting in my room. They have basically become "useless" things that just...