Calligraphy, the art of beautiful handwriting, has had a resurgence in popularity in recent years, and for good reason. Not only is it a visually stunning way to communicate, but calligraphy can also be a deeply meditative practice that helps to calm the mind and clear the way for new ideas.
If you're looking for a way to unleash your creativity and add a touch of elegance to your written communication, calligraphy may be just the art form for you.
Calligraphy: A Timeless Tradition of Exquisite Handwriting
In this blog post, get to explore some of the ways calligraphy can be used to enhance your creativity and offer some calligraphy writing project ideas to get you started.
Whether you're a seasoned calligrapher or just starting out, this blog post is designed to ignite your creative spirit as it introduces you to six exciting calligraphy projects that will take your skills to new heights.
Dive in and discover the wonders of calligraphy!
A calligraphy is an art form that involves the deliberate and skilful creation of beautiful and decorative writing. It is characterized by its emphasis on the aesthetics and visual appeal of letterforms, transforming ordinary writing into an artistic expression.
The word "calligraphy" originates from the Greek terms "kallos" (beauty) and "graphein" (to write), highlighting the focus on the artistry and elegance of writing itself.
Calligraphy utilizes various writing instruments such as pens, brushes, or markers to produce distinct and stylized strokes. These tools are manipulated to create varying line widths, intricate designs, and decorative flourishes.
The art of calligraphy involves a deep understanding of letterforms, spacing, proportions, and rhythm to achieve harmonious and visually pleasing compositions.
Throughout history, different cultures and civilizations have developed their unique calligraphic styles, each with its own set of rules, traditions, and aesthetic principles.
Prominent examples include Western calligraphy with its Gothic, Italic, and Copperplate scripts, as well as Eastern calligraphy encompassing Chinese, Japanese, and Arabic scripts, among others.
Calligraphy has been employed in a wide range of applications over the centuries. It has been used to create illuminated manuscripts, religious texts, official documents, fine art pieces, inscriptions, and even typography designs.
Beyond its practical and functional aspects, calligraphy writing serves as a means of personal expression and communication, allowing individuals to infuse their writing with beauty, intention, and creativity.
In contemporary times, calligraphy continues to be practised and appreciated as both a traditional and modern art form. Many enthusiasts and artists explore calligraphy writing for its meditative and mindful qualities, as well as its ability to bring a sense of elegance and sophistication to various projects.
Whether used for formal invitations, signage, logo design, or personal artistic endeavours, calligraphy adds a unique touch that captures attention and celebrates the beauty of the written word.
6 Calligraphy Writing Projects to Spark Your Imagination
Are you ready to let your imagination take flight on the wings of calligraphy? Prepare to be captivated as you explore the enchanting art of calligraphy, igniting the flames of inspiration within you.
Here are the projects that will take you on a journey where imagination knows no bounds, where your pen becomes a conduit for expression, and where the beauty of the written word intertwines with the depths of your creative spirit. 
1. Flourished Monogram
Begin your calligraphy adventure with a flourished monogram. Combining the art of calligraphy with your initials, you can create a stunning piece of personalized artwork. Incorporate different flourishes, embellishments, and techniques that will bring your monogram to life.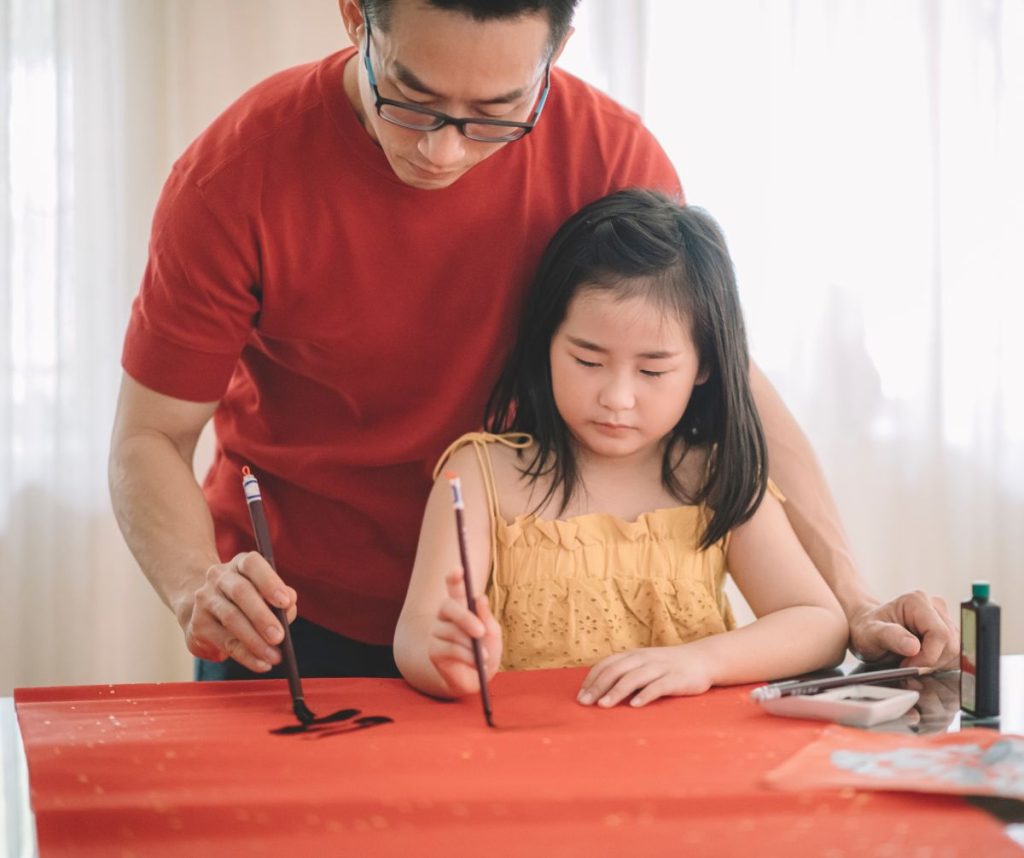 Flourishes are elegant, sweeping lines or curves that extend from the letters, adding a sense of movement and grace. They can be simple and subtle or elaborate and intricate, depending on your preference.
Experiment with various types of flourishes, such as loops, spirals, and curls, and discover how they can enhance the overall aesthetics of your monogram.
Whether you incorporate it into stationery or use it in crafts, your flourished monogram will showcase the beauty of calligraphy writing.
2. Hand-Lettered Quotes
Bring ordinary words to life through hand-lettered quotes. Choose meaningful and inspiring phrases that resonate with you and transform them into works of art. Explore various calligraphy styles, experiment with lettering layouts, and add decorative elements to enhance the impact of your quotes.
These projects not only nurture your creativity but also allow you to share uplifting messages through the artistry of calligraphy writing.
Hand-lettered quotes are a popular and creative way to bring inspiring words to life. Whether you're looking to create artwork for your home, design motivational posters, or personalized gifts, hand-lettering quotes add a unique touch of elegance and artistic flair.
3. Envelope Addressing
Elevate your correspondence by mastering the art of envelope addressing. With calligraphy writing, you can turn simple envelopes into beautiful works of art, setting the tone for the content inside.
By exploring different calligraphy scripts and styles, you can add a touch of sophistication and personalization to your invitations, cards, and letters.
Whether you're sending out formal event invitations or penning a heartfelt message to a loved one, beautifully addressed envelopes create a lasting impression and make your correspondence truly memorable.
4. Decorative Flourished Borders
Add elegance and charm to your calligraphy pieces by incorporating decorative flourished borders. From delicate and intricate borders to bold and eye-catching designs, these flourishes elevate your creations and showcase your mastery of calligraphy writing.
Flourished borders can frame your text and give it a refined and polished look. These borders can consist of graceful swirls, intricate loops, or gorgeous interwoven patterns. They draw the eye and add a sense of sophistication to your work.
Practice different types of borders and experiment with various shapes and sizes to find the ones that complement your calligraphy style.
5. Intricate Gift Tags
Gift tags are a captivating way to add a touch of individuality and elegance to your presents. With their intricately hand-lettered designs, these tags serve as miniature pieces of art that enhance the gifting experience during birthdays, anniversaries, or other special occasions.
Each tag is meticulously crafted, showcasing the skilful strokes and personalized lettering that make it truly one-of-a-kind.
Whether you choose a delicate script or a bold and expressive style, these calligraphy gift tags become a delightful keepsake that complements your thoughtful gesture. Prepare to impress your loved ones with these unique adornments that transform your gifts into treasured moments.
Extra tip: Check out these 8 Creative DIY Birthday Gift Ideas to add a touch of uniqueness and thoughtfulness to birthday celebrations!
6. Beautiful Wall Art
When it comes to unleashing your creativity with calligraphy writing, designing beautiful wall art should definitely be on your list. With calligraphy writing, you have the power to transform any quote, word or phrase into a beautiful work of art, ready to adorn your walls.
The best part is that you don't have to be a professional artist to do it! All you need is a pen, some paper, and a little bit of inspiration.
Get creative with different fonts, colours, and sizes to create unique and personalized wall art that truly speaks to you. So why settle for generic wall decor when you can create your own masterpiece with calligraphy writing? Unleash your inner artist and let your walls reflect your unique personality.
Calligraphy Writing: 10 Foolproof Steps to Get You Started!
Learning calligraphy can be a rewarding and fulfilling journey. While mastering this art form takes practice and patience, it is accessible to anyone willing to dedicate time and effort. Here's a step-by-step guide to get you started on your calligraphy writing adventure:
1. Gather the Right Tools
To begin, assemble the essential tools for calligraphy writing. These typically include:
calligraphy writing pen or brush
ink or ink cartridges
paper
Note: Experiment with different pen or brush sizes to find the one that suits your style and comfort.
2. Choose a Calligraphy Writing Style
Explore different calligraphy writing styles and scripts to find the one that resonates with you. Popular styles include Copperplate, Gothic, Italic, Spencerian, and Modern Calligraphy. Each style possesses its own distinct characteristics, strokes, and guidelines, offering a diverse range of aesthetics and creative possibilities.
Copperplate
Copperplate, also known as English Roundhand, is an elegant and flowing script characterized by its pointed pen nib and slanted lines. Its origins trace back to 16th-century England, where it was used for formal and diplomatic correspondence.
Copperplate calligraphy demands a delicate touch, with its thin upstrokes and thicker downstrokes achieved through varying pen pressure. The result is a graceful and sophisticated script that embodies timeless beauty.
Gothic Calligraphy
Gothic calligraphy, also referred to as Blackletter, embodies a striking and dramatic appearance. With its origins in medieval Europe, Gothic calligraphy features dense, angular letterforms with elaborate embellishments.
It is commonly associated with illuminated manuscripts and Gothic architecture. The strong, bold strokes of Blackletter calligraphy exude a sense of power and medieval charm, making it an ideal choice for projects that demand a sense of history or a gothic aesthetic.
Italic Calligraphy
Italic calligraphy, on the other hand, stands in stark contrast to the elaborate nature of Gothic. Developed during the Renaissance in Italy, Italic calligraphy emphasizes simplicity, legibility, and a sense of rhythm.
Its distinct slanted letterforms are based on an inclined pen angle, allowing for smooth and swift writing. Italic calligraphy is often considered a versatile and practical style, well-suited for both formal and informal contexts.
Spencerian Calligraphy
Spencerian calligraphy, named after American penman Platt Rogers Spencer, emerged during the 19th century as a popular handwriting style. Known for its graceful, flowing curves and delicate loops,
Spencerian calligraphy requires a flexible pointed pen nib and a light touch. This script conveys an air of elegance and refinement, making it a favoured choice for formal invitations, certificates, and other prestigious documents.
Modern Calligraphy
Modern Calligraphy, as the name suggests, represents a contemporary take on traditional calligraphy. It combines elements from various scripts and allows for more personal interpretation and experimentation. It often features exaggerated loops, flourishing details, and a greater emphasis on individual style.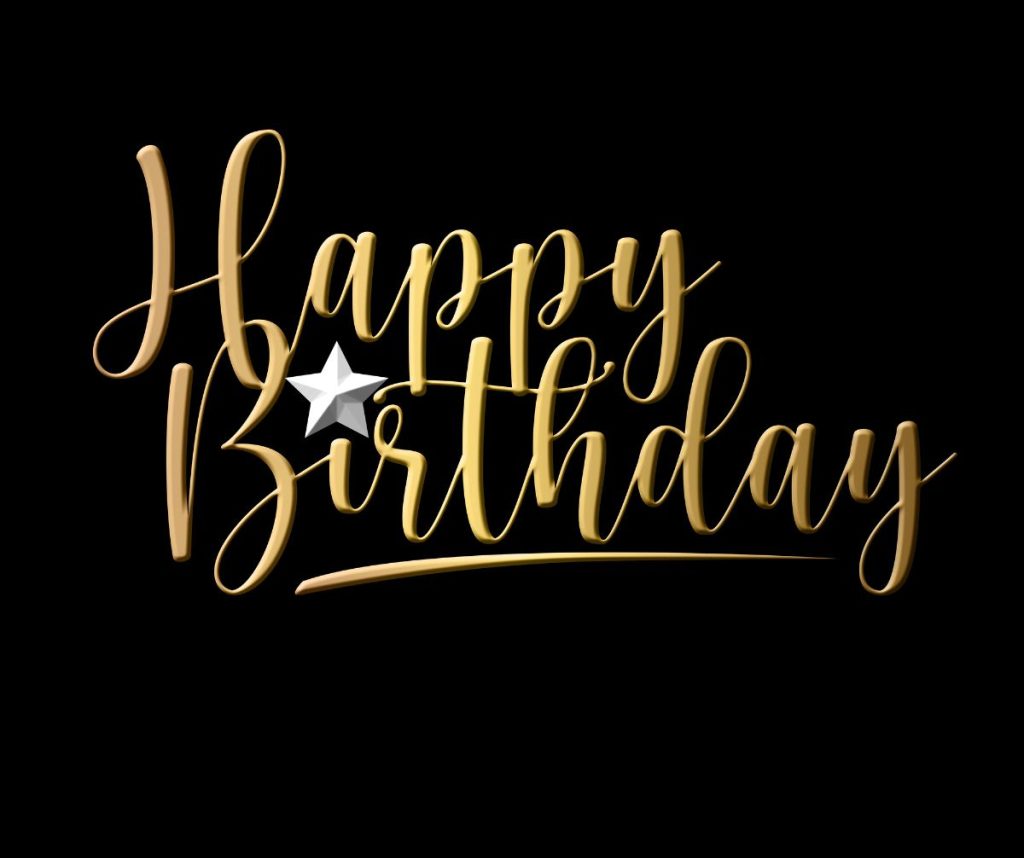 With its fusion of classic calligraphy and modern aesthetics, this style has gained popularity in recent years for its versatility and ability to adapt to different artistic expressions.
3. Practice Basic Strokes
Master basic calligraphy to build muscle memory and control. Start by practising vertical and horizontal lines, curves, loops, and diagonals. Pay attention to the pressure you apply on the pen or brush to create thick and thin lines.
4. Study Letterforms
Focus on understanding the construction and proportions of individual letters. Break down each letter into its basic shapes and strokes. Practice writing the alphabet repeatedly, maintaining consistency in size and style.
5. Develop Consistent Letter Spacing
Letter spacing plays a vital role in calligraphy. Practice spacing letters evenly and consistently, ensuring there's enough room for ascenders (tall letters) and descenders (letters that extend below the baseline).
6. Experiment With Flourishes
Flourishes are decorative embellishments that add elegance and flair to calligraphy writing. Once you feel comfortable with basic letterforms, explore incorporating flourishes to enhance your compositions. Experiment with loops, curves, and ornaments to find your unique style.
7. Seek Expert Guidance
Join calligraphy workshops, online tutorials, or local groups to learn from experienced calligraphers. They can provide valuable insights, feedback, and guidance as you progress on your calligraphy journey. Additionally, explore calligraphy books, videos, and online resources for inspiration and instruction.
8. Practice Regularly
Consistency is key to improving your calligraphy skills. Set aside dedicated practice time each day or week to refine your technique. Engage in exercises such as writing pangrams (sentences that contain all the letters of the alphabet) or copying famous quotes to enhance your control and style.
9. Embrace Mistakes
Remember, calligraphy is an art form, and mistakes are part of the learning process. Embrace imperfections and view them as opportunities to grow and improve. Practice, patience, and perseverance will yield progress over time.
10. Experiment and Explore
As you gain confidence in calligraphy writing, don't be afraid to experiment and explore your own creative ideas. Adapt existing styles or develop your unique lettering style that reflects your personality and artistic vision.
Calligraphy writing is a journey that unfolds with each stroke of the pen. Enjoy the process and let the beauty of calligraphy guide your artistic expression.
Bring Your Words to Life
Calligraphy is a versatile art that can add a touch of elegance and beauty to anything you write. The variety of calligraphy writing projects discussed in this blog post only scratches the surface of what is possible with this art form.
Whether you are a beginner learning the basics or an experienced calligrapher looking for new inspiration, practising calligraphy can help you unleash your creativity and create beautiful works of art that are not only visually stunning but also meaningful in their own unique way.