Want new Christmas tree ornaments? If you live in a coastal city then this seashell craft is the perfect idea for you!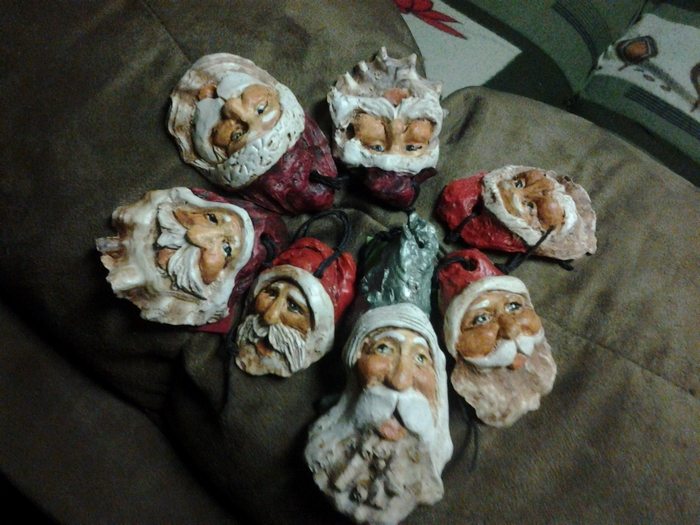 You can make unique Christmas tree ornaments by painting your own Santa Claus on seashells!
You don't need a real talent in painting to make this DIY seashell decor. It's so easy that even kids can paint their own seashell Santa.
This is really great for those who live near the beach since you only have to collect dead seashells.
Clean them by soaking them in 50/50 solution of bleach and water, then let them dry completely. Once your seashells are ready, you can proceed with painting! You can head over to the article linked below if you need a guide for this step.
Now this tutorial doesn't show you how to make a hole on a seashell for inserting a ribbon for hanging, but it's a very easy process. Just take a sharp tool like a pair of scissors and carefully puncture the shell until you've made a hole.
And that's it, you now have your new and personalized Christmas tree ornaments!
You can also do this craft project with oyster shells if that is what's more accessible to you. Check out our album of seashell and oyster shell Santa below for inspiration!
Is this going to be your next Christmas project?
You'll need these materials:
Seashells
Pearls/Beads
Acrylic Paint (red, peach, white, black, gold)
Ribbon (optional)
And these tools:
Paintbrushes
Hot Glue Gun
Any sharp tool (for making a holes on the seashell to insert a loop into)
Click on any image to start lightbox display. Use your Esc key to close the lightbox. 8-)
You can get step-by-step instructions from Beverly and Gloria over at Across the Boulevard!