Unlock your creative potential with the captivating art of glass! It doesn't matter if you're an experienced artist or a novice, you can easily craft stunning glass artwork in the comfort of your own home. Seize this opportunity and let your inner artist shine.
In this blog post, we will discuss the basics of creating glass art and provide some tips and tricks to help you get started. We will explain the materials and tools needed, and provide step-by-step instructions on how to create glass art at home with ease.
You can make your wildest creative visions come true with patience and dedication. We'll use paint, etching, layering, and sculpting techniques to create magnificent pieces of art. So, if you want to create something unique, come join us!
1. Gather the necessary supplies
Before you can start creating beautiful glass art at home, you must gather the necessary supplies. The supplies you will need will vary depending on the type of glass art you are making and the complexity of the project. However, a few essentials include glass pieces, a glass cutter, a grinder, a kiln, and a soldering iron.
Once you have all of your supplies, you'll be ready to create beautiful glass art at home! Of course, you will need to grab a few additional items such as paints, glitter, decals, and adhesives. These will come in handy for adding intricate details and extra flair to your glass creations. You'll be able to transform a seemingly ordinary piece of glass into a vibrant, eye-catching piece of art that will be sure to be a show-stopper in any home.
With your imagination, skill, and supplies, you'll be able to craft a work of art that will be a delight to see.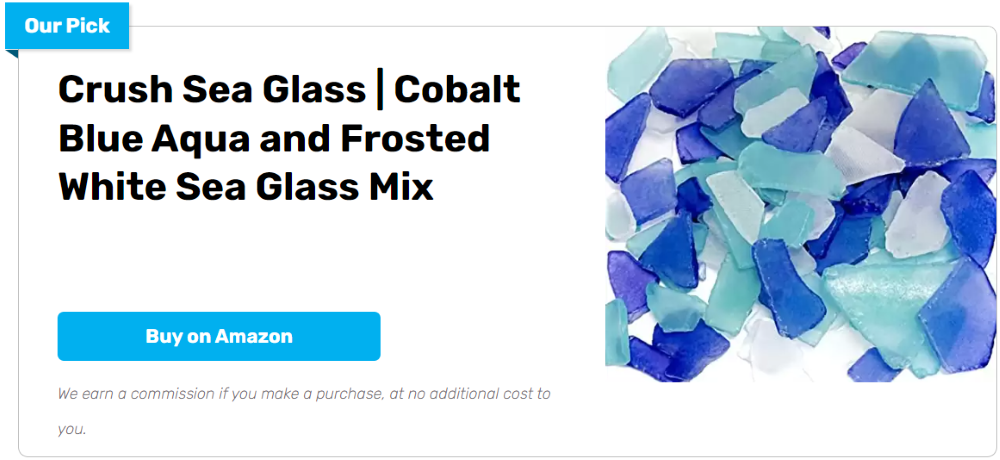 2. Select the type of glass you wish to use
Now that you've chosen the design for your glass art at home, it's time to select the type of glass you wish to use. There are a few different kinds of glass that you can choose from, each with its own unique properties. You can use clear or colored art glass, stained glass, or fused glass.
Clear and colored art glass is made from sheet glass that has been cut and shaped into the desired form. Fused glass is made by combining slices of sheet glass and melting them together in a kiln. Stained glass is made from pieces of colored glass that are cut to fit together and then joined together with lead.
Each type of glass has its own unique properties and effects, so pick your glass carefully and experiment to find the one that works best for your project. You can also use fake sea glass as a material for your art.
3. Design the glass art you want to create
After preparing your supplies and tools, you need to work on the design of the glass art you want to create. Start by sketching your idea on a piece of paper, or you can use a computer program such as Adobe Photoshop or Illustrator.
Consider the size, shape, and color of the glass pieces you will need. You likely want to use a combination of opaque and transparent glass to achieve the desired look. Once you've designed your piece, have a professional glass artist cut the pieces to your specifications.
Whether you're a seasoned artist or a complete novice, trying glass art at home can be a rewarding and enriching experience. You will have the satisfaction of creating something beautiful, but you'll also have the assurance that your artwork is of the highest quality.
And working with glass is a precise craft that requires concentration and skill, and with the right materials, the guidance of a professional, and a little bit of patience, you can create something distinct.
4. Cut the glass to the desired shape
Once you've prepared your glass pieces, it's time to start creating your glass art at home. The fourth step is to cut the glass to the desired shape or size. You can use a glass cutter to make small precise cuts, or a heavy-duty grinder if you need to cut larger pieces.
When cutting the glass, be sure to wear protective eye gear and use a cutting oil to help the glass cutter glide smoothly. To make clean and precise cuts, place the glass on a flat surface and draw a line with your marker before cutting. This will help ensure that your piece will be perfect.
5. Glue the pieces together
Once you have all the pieces cut, it's time to put them all together. To do this, you'll need to use a strong adhesive such as glass glue, epoxy, hot glue, or even super glue. Begin by evenly spreading glue on both pieces that you want to connect, then press them together.
Make sure to hold them in place for a few seconds so that the pieces can really bond. You likely need to use more glue in some areas if the pieces don't seem to fit together perfectly. Glass art can be fun and a creative way to add some personality to your home. And you can take pride in the knowledge that you've created unique and beautiful glass art at home!
6. Grout the pieces of glass
Once you have cut and placed the pieces of glass together, it is time to grout them. Grouting is the process of filling in the gaps between the glass pieces with a cement-like material. The grout will hold the pieces together and give your glass art at home a uniform look.
To begin, choose your grouting material and add water to it according to the product's instructions. Then, use a grout float or a putty knife to spread the mixture into the gaps between the glass pieces. And, use a damp sponge to wipe away any excess grout. After it has dried, you can display your artwork proudly!
7. Allow the glass art to dry
After you have finished painting on the glass, it is important to allow the artwork to dry. This usually takes anywhere from 24-48 hours to dry, depending on the amount of paint used and the humidity of the environment. If you are in a hurry, you can use a hairdryer on the lowest setting to speed up the drying process and make your masterpiece ready to display.
Once your glass artwork has dried and is ready to be shared with the world, it's time to think about the perfect place to proudly display it! Home decor can be tricky, so here are some tips on where to best display glass art at home:
Let the natural light be your guide. Glass art looks absolutely stunning with natural lighting, so consider hanging it up next to a window.
Don't be afraid to be bold. Glass art at home can be a great way to add a pop of color or texture to a space. Hang it up in a place where it will fit and make a statement.
Alternatively, you can place it in a hallway or entranceway, as a beautiful and unique decoration to welcome guests.
For the more daring, you can even use glass art as a centerpiece on your dining room table, or as a statement piece in your bedroom.
Making glass art at home is a rewarding project that can add uniqueness to any living space. Glass art can bring a distinct and vibrant look to any home.
8. Add a finishing touch to your glass art
Once you have created your glass art masterpiece, it's time to add a finishing touch to give it the perfect look. Depending on the project, you can choose between several types of finishes. Use a spray-on finish to seal in the color of your glass art and protect it from scratches and UV rays.
For a glossy look, apply an acrylic-based sealer. And for a more subtle look, you can use a matte finish. You can also add glitter, gems, or other decorative elements to give your glass art a special touch.
Wrapping It Up
To wrap it up, you can easily glass art at home with a basic set of glass art supplies. You can craft intricate vases, stunning sculptures, and all kinds of decorative pieces. Whether you're a beginner or a seasoned glass artist, you can never go wrong with adding a bit of glass art at home. Plus, you don't even have to worry about an expensive studio setup — all you need is a few essential tools, some glass pieces, and your imagination.
With glass art, you can simply bring a sense of beauty and magic to your surroundings — the possibilities are truly endless. Even if you've never tried glass art at home before, there's no need to worry —with the right guidance, you'll quickly get the hang of the techniques and create amazing pieces.
Have fun experimenting with different techniques, such as cutting, sandblasting, etching, and staining. By exploring different techniques, you can create unique pieces of glass art at home that you can be proud of.
Good luck!