These DIY unicorn dreamcatchers will make magical decors for your daughter's bedroom.
Summer's fun but with kids out of school, there's a lot of idle time for the kids. I try to make sure there are fun activities for them to do when they start complaining of being bored. These are usually projects that require little supervision so I can still do chores while they happily work.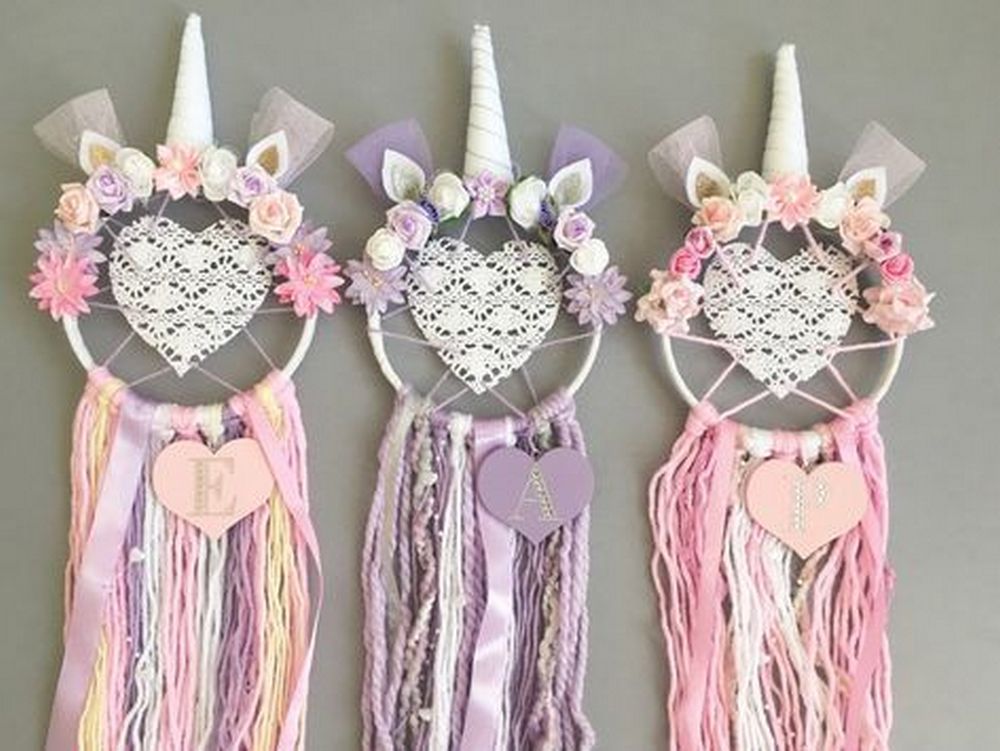 Colourful DIY unicorn dreamcatcher designs.
Colourful DIY unicorn dreamcatcher designs are all the rage right now. If you're looking for some inspiration to make your own, check out these fun and creative ideas.
From simple and elegant to over-the-top and colourful, there's a DIY unicorn dreamcatcher design for everyone. So get creative and have fun!
Click on any image to start the lightbox display. Use your Esc key to close the lightbox.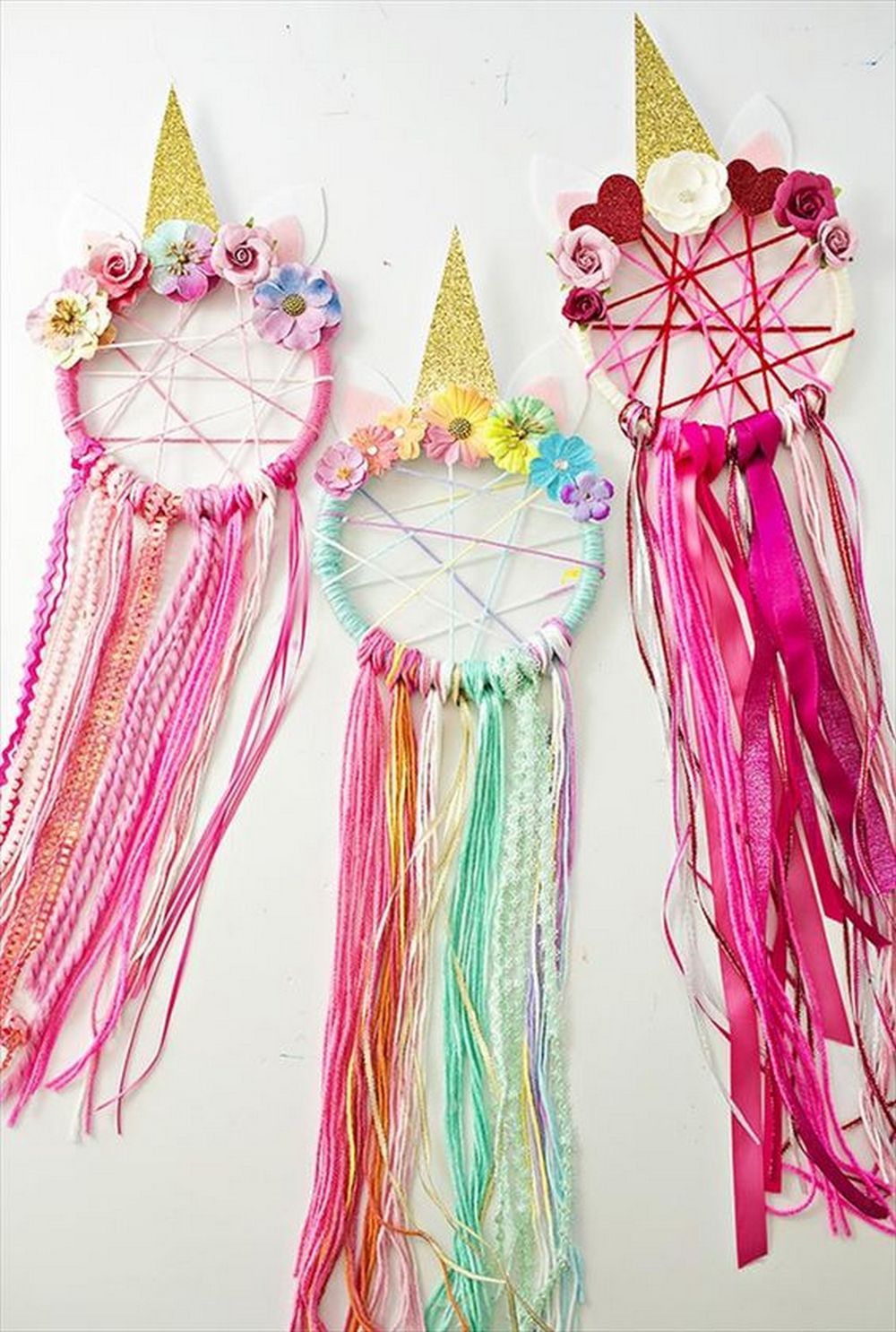 What are the materials needed to make a DIY unicorn dreamcatcher?
Colorful DIY unicorn dreamcatchers are a fun and easy way to add some magic to your home decor. With just a few simple supplies, you can make your own dreamcatcher that is sure to inspire some sweet dreams.
For this project, you will need:
Materials:
Decorative cardstock paper
Decorative flowers
Various ribbons
Craft hoop
String or yarn for webbing
Tools:
How to make a DIY unicorn dreamcatcher?
One of the most-loved activities involves working with unicorns. From headbands to notebooks and party supplies. A recent project was for a DIY unicorn dreamcatcher. I loved the finished product so much that I asked my kids to make several for some of my friends' daughters.
These DIY unicorn dreamcatchers will be a magical addition to your daughter's bedroom. It's a fun and whimsical décor, don't you think so?
Here's how to make your own unicorn dreamcatcher:
1. Layout the design
When it comes to designing your dreamcatcher, the sky's the limit! Be as creative and colourful as you want – after all, it's your dreamcatcher and it should reflect your own personal style.
If you're not sure where to start, consider using some of your favourite colours, patterns, and shapes. You could even add some personal touches like charms or beads that have special meaning to you. Just have fun with it and let your creative juices flow!
2. Cover the craft hoop with the yarn
First, take your hoop and wrap it with ribbon (yarn). Make sure the ribbon is tight so your dreamcatcher will be sturdy. You can wrap the hoop as many times as you like, depending on how thick you want your dreamcatcher to be. Once you're finished wrapping, tie off the end of the ribbon and cut it.
3. Add some embellishments
With the remaining yarn or string, you can make multiple star figures in the centre of the hoop. This will add some extra pizzazz to your finished product! Plus, it's a great way to use up any leftover yarn or string.
Remember to add a small loop at the top of the hoop. This will be used to hang your dreamcatcher later.
4. Add the accessories
Next, add some colourful beads and flowers to your hoop. You can be as creative as you want with this step. Get creative and have fun! Adding beads and flowers will give your hoop a unique and personal touch.
5. Add some colourful string tails
Finally, add some ribbon to the bottom of your dreamcatcher. Add three or four ribbons or yarns, this will be like the unicorn hairs.
Great job! Your DIY unicorn dreamcatcher is now ready to display. You've put in a lot of hard work and it's really paid off – congratulations! Be sure to show it off to all your friends and family, we're sure they'll be impressed.
The practice of hanging up dreamcatchers derived from Native Americans in the late 1960s. The main purpose of the dreamcatcher is to catch nightmares, only allowing positive dreams to enter our subconscious mind.
You can hang it in your room or in a special place in your home, and enjoy its beauty and magical powers. Remember to give it a little shake from time to time to keep the bad dreams away! 😉
And here's the full video on how to make your own unicorn dreamcatcher from Hellowonderful:
If you liked this project, you might also like to view the DIY Macrame Keychain…