There are people who neither have green thumbs nor the patience to take care of plants. And I belong to that population. Although I grew up in a home surrounded by plants, I have not taken any interest in them. It was only when I moved out and had a house of my own that I suddenly developed an appreciation for them.
However, as I have admitted earlier, I do not have what it takes to take care of a real, living plant. I looked for other options and came across this bonsai tree made out of cardboard. It was the perfect project for me as I love to work with my hands.
If you're anything like me, you'll like this DIY cardboard bonsai tree. You'll end up with a plant that requires zero maintenance. You can also give this out to family and friends. I'm pretty sure they'll appreciate the thought and effort put into the gift.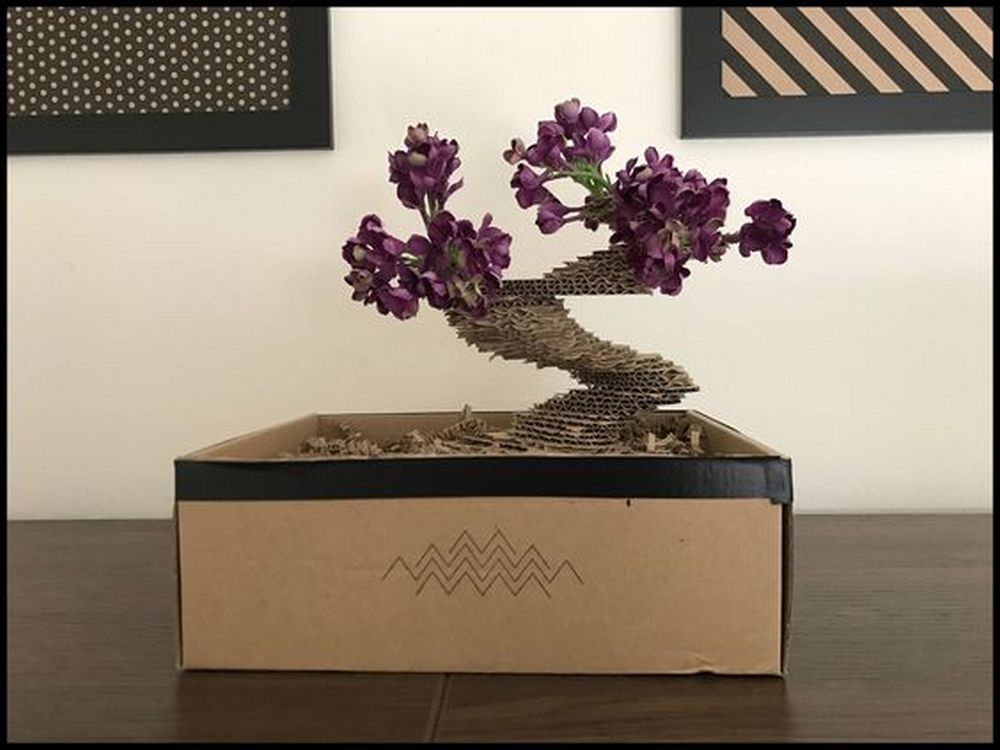 Materials:
Cardboard
Plastic leaves and flowers
Small box
Small rocks
Tools:
Cutter
Pencil
Glue gun with hot glue
Cardboard Bonsai Tree Design Ideas
Click on any image to start the lightbox display. Use your Esc key to close the lightbox.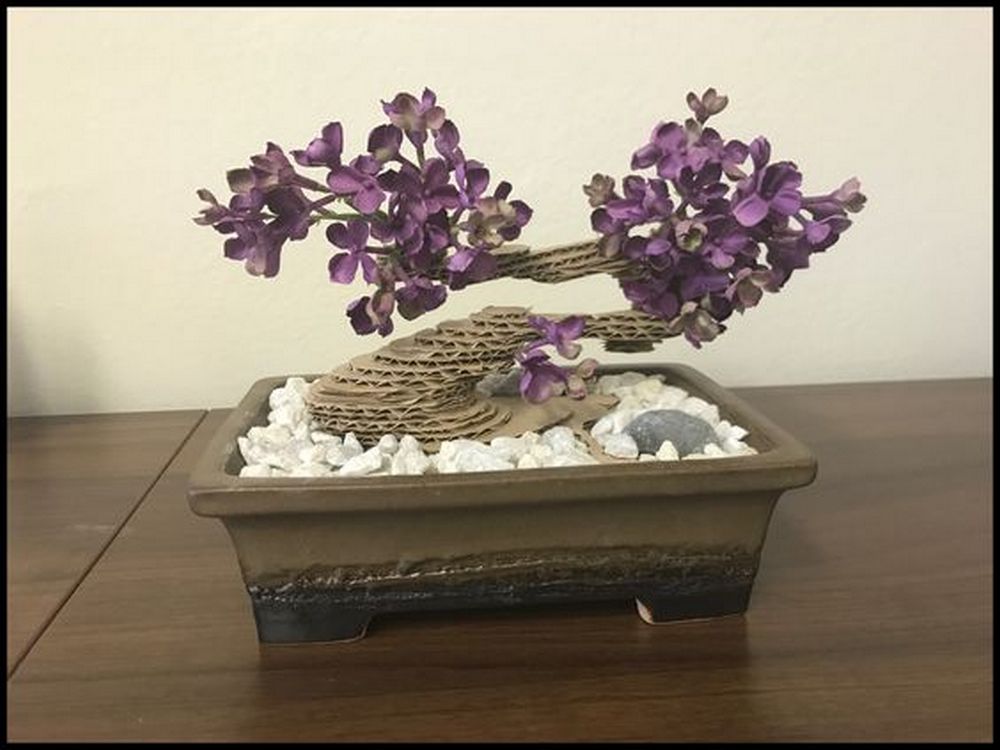 Make your very own cardboard bonsai tree at home! You can get step-by-step instructions here…