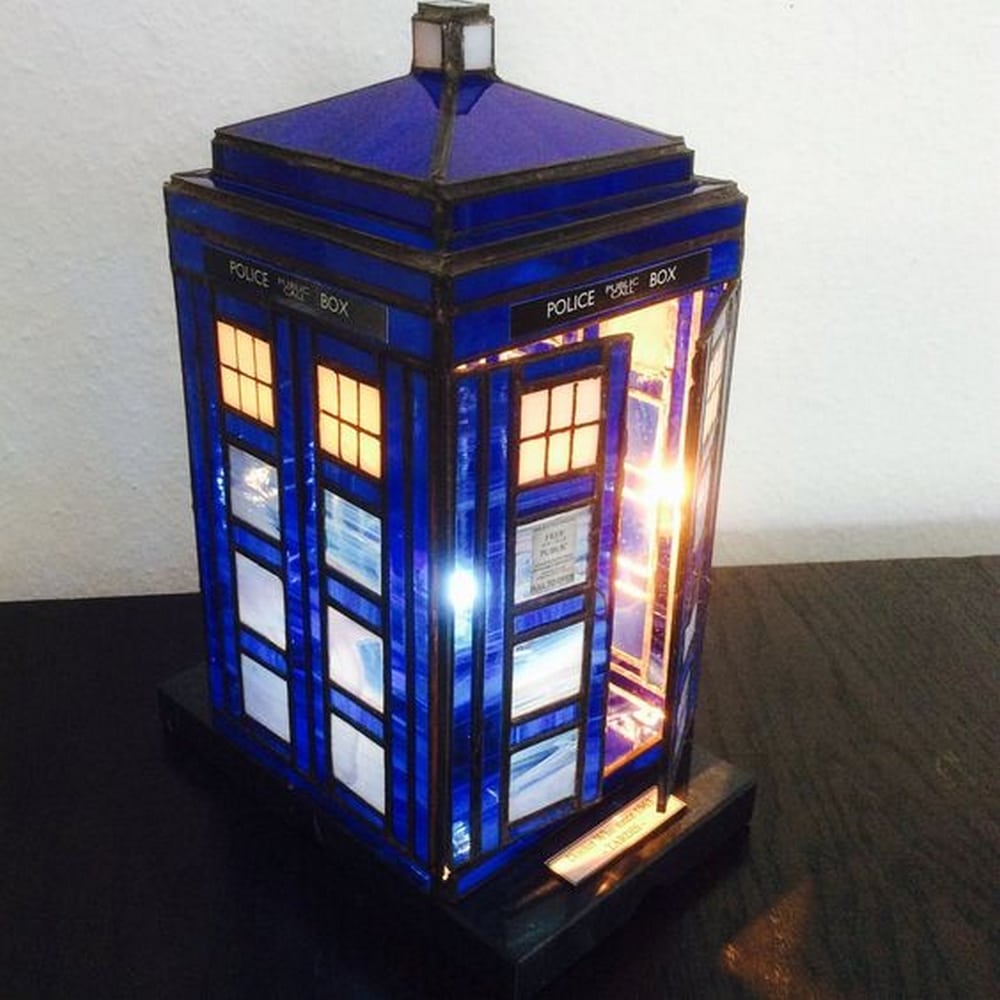 If you're a big Doctor Who fan, you'd want this TARDIS nightlight really bad. You wouldn't want to pass up the opportunity of owning a Doctor Who-related item, would you? Not only will this satisfy your heart, it's actually functional, too!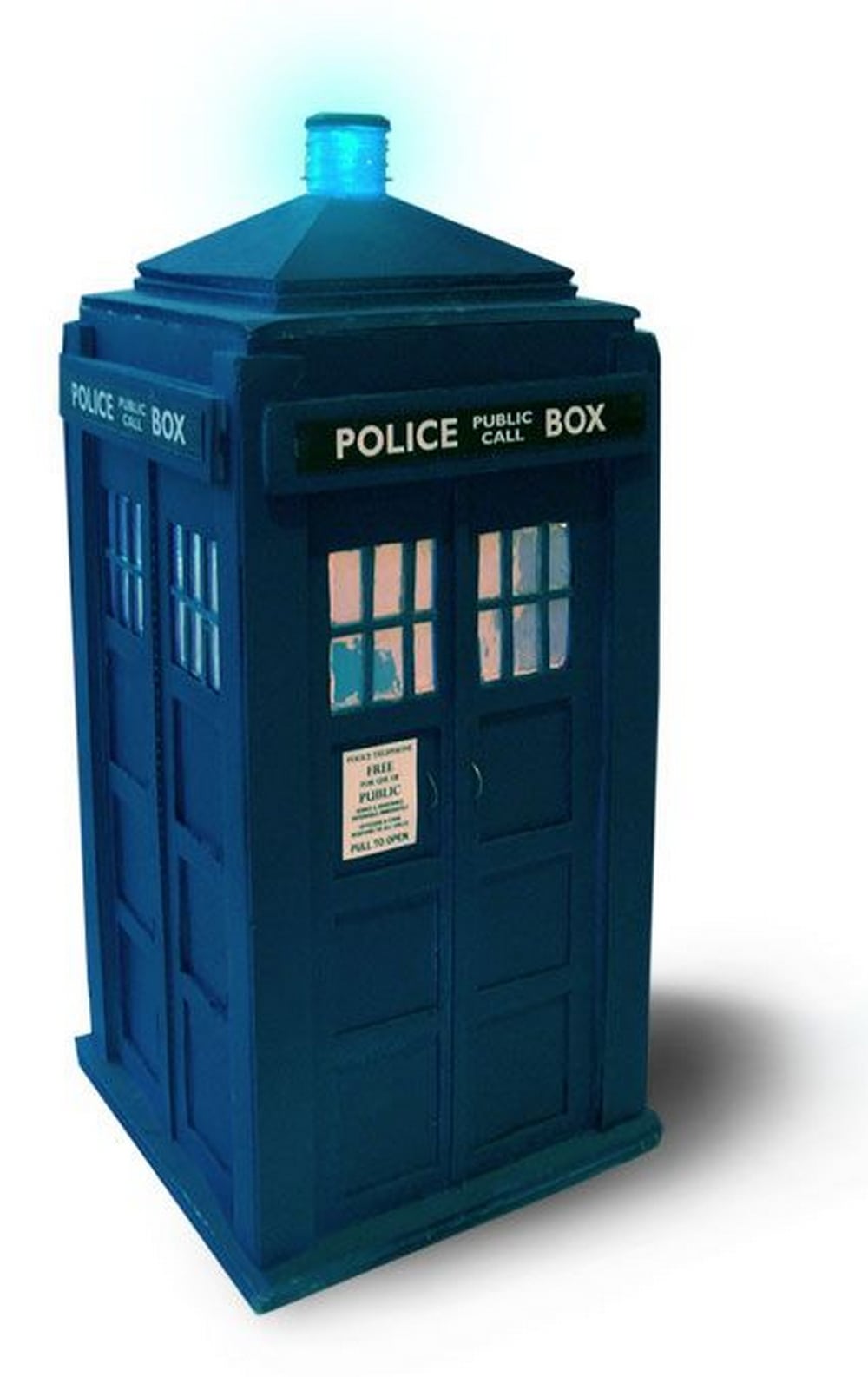 This DIY TARDIS nighlight project is a bit complicated. It involves a lot of cutting and electrical work – not to mention the minute details. But then again, the end product is definitely worth it.
Roll up your sleeves and get ready for some real work!
Materials:
(2) pieces of 3/16 plywood cut 5-1/8 inches square. (Box Base)
(1) piece of 1×6 cut 4-1/2 inches square. (Lamp Base)
(1) package of 100 standard 5 inch long pop sticks. (Sticks are 3/8 inches wide)
(1) package of 50 large tongue depressors. (These are 1-1/4 in wide and about 9 inches long)
(3) packages of square wood dowels.
(1) package of Maple Veneer for the side panels and roof
 (4) clear plastic CD cases (for windows and signage)
(1) Plastic "Garage Sale" sign (enough to create four 4-1/2 by 8-9/16 panels for sides)
(1) Yellow "CAUTION" sign for the cupola top. (May substitute (4) more CD Cases)
 (1) Lamp Cord Set
(1) 7-watt 120 VAC Lamp or a similar LED model. (LED preferred. Less heat and lasts longer).
(1) Plastic kitchen cutting board for parts glue up
(8) Clear Plastic Buttons 5/8 in. diameter (for Beacon)
(1) Black Plastic Button 3/4 in. diameter (for Beacon)
(2) Large Paper Clips (Door Handles)
Adhesives & Tape (Loctite Professional Superglue, Elmer's Craft Bond Glue, Elmer's Craft Bond Spray Adhesive, Painter's tape, cellophane tape and/or clear package shipping tape)
A Dozen Binder clips to use as miniature clamps
Paint (your choice of color)
Pencil
Tools:
Knives – X-ACTO Number 1 and Number 2 along with extra blades
Rulers – (1) Six inch and (1) twelve inch square and an adjustable twelve inch Square.
Table Saw with plywood and crosscut blades
Scroll Saw
Drill with 5/8″ and 1/2″ Forstner bits.
"The Chopper" from North West Short Line for small piece wood cutting
Sanding block and boards of various grit sizes for fine tuning small parts
Click on any image to start lightbox display. Use your Esc key to close the lightbox.
Thanks to JamesChats for this great project. You can get step-by-step instructions here…