Last Updated on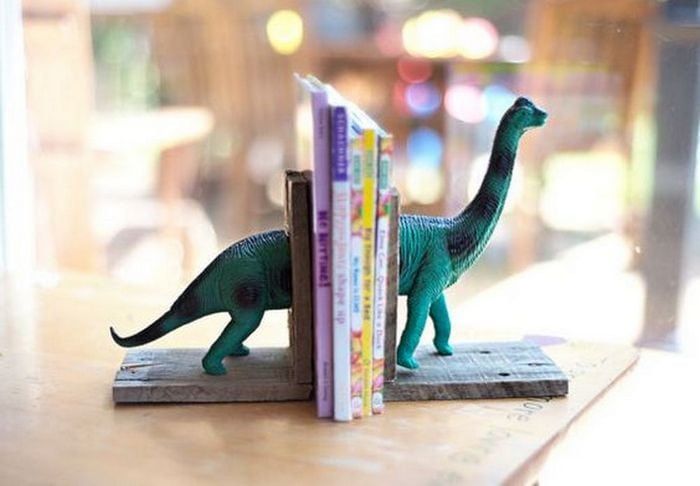 You've probably heard someone say there are just too many books but very little time to read them all. Bibliophiles – or book lovers, if you may – can totally relate. My mom has a huge collection of books. With the aim of having my kids follow her book-loving footsteps, she brought them books, too. A lot, actually, that I was forced to organize them or they'll end up scattered everywhere.
The kids wanted a "non-adult looking" bookcase. In their language, that translates to "fun."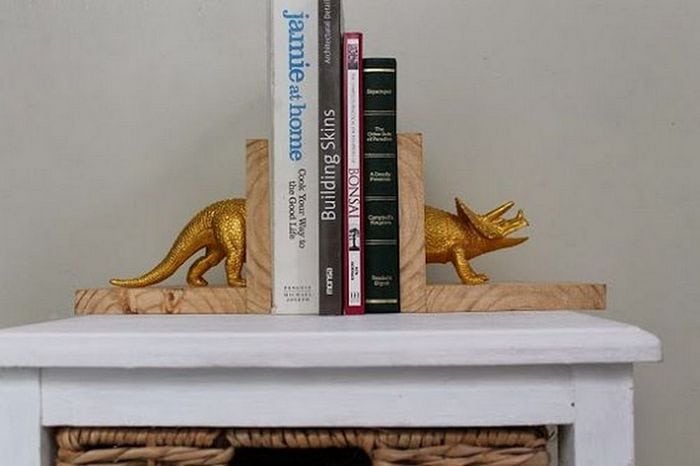 Good thing I found this project for DIY dinosaur bookends. It really doesn't require much time and effort. This is very simple and easy to do. Because it's easily customizable, you can choose your own fun colors to work with.
This project involves the use of hot glue, glue gun, and knife so keep these away from children!
Materials:
scrap wood
plastic dinosaur toys
hot glue
spray paint
sandpaper
Tools:
Click on any image to start lightbox display. Use your Esc key to close the lightbox.
Thanks to Pinterest Addict for this great project. You can get step-by-step instructions here…