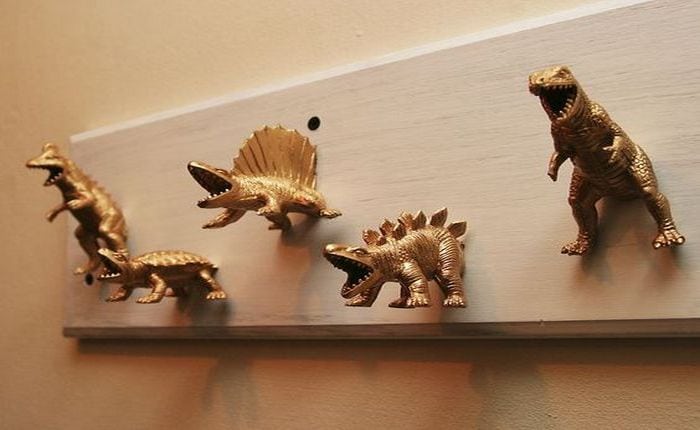 It's amazing how some people can come up with the most amazing DIY ideas. They seem to have a knack for turning an otherwise ordinary accessory into something extraordinary. Like this DIY coat hook project, for example. I mean, who'd ever think of making coat hooks out of toy dinosaurs? It's absurd but brilliant at the same time.
Dinosaur lovers would love this. And mind you, this project isn't just for kids – grown-ups enjoyed this, too. This is a fun project for people of all ages – and this would make for an interesting conversation piece.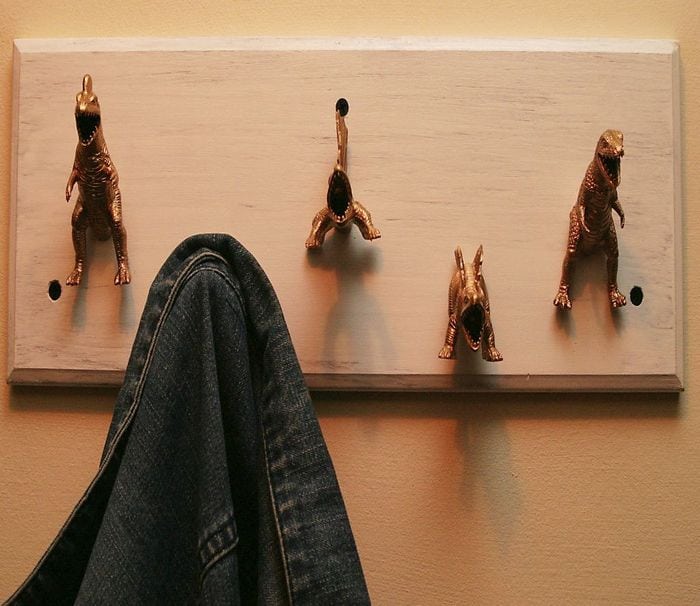 Making DIY dinosaur coat hooks is a simple and easy project. The instructions are very easy to follow, too so you won't have a hard time. Remember to keep the hot glue gun, drill, and knife out of your children's reach. As with any project, safety first.
If you don't have available toy dinosaurs, go hunt for some.
Materials:
Toy dinosaurs
Backing plate
Various screws
Paint
Lacquer
Tools:
Glue Gun
Paint Brush (optional))
Drill and bits (depends on your screw choices)
Knife
Hammer
Click on any image to start lightbox display. Use your Esc key to close the lightbox.
Thanks to RiffRaffMakes for this great project. You can get step-by-step instructions here…