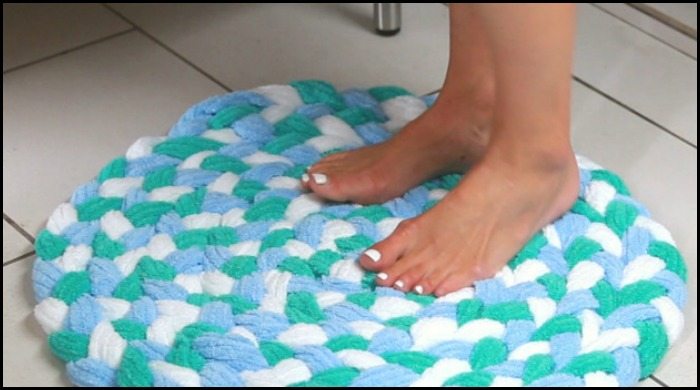 Bathrooms and showers are not places for wall-to-wall carpeting, but a good-sized bath mat is essential for these spaces!
Sure, bath mats may seem like a piece of fabric to put your wet feet on but they're much more than that. They can change the look and feel of your bathroom. They can also keep you safe.
The biggest benefit to having a bath mat is that it prevent slips and falls. Not every shower will be that slippery, but there's always the possibility of an accident.
A good bath mat will not only give your feet some grip, but it will also make you feel at ease knowing that you're safe.
Do you need a good looking, plush bath mat for your bathroom? Why buy from the store when you can make your own rug using old towels!
It's easy, money saving and a great idea for making good use of your old and ugly towels – even the ones with little holes and tears in them!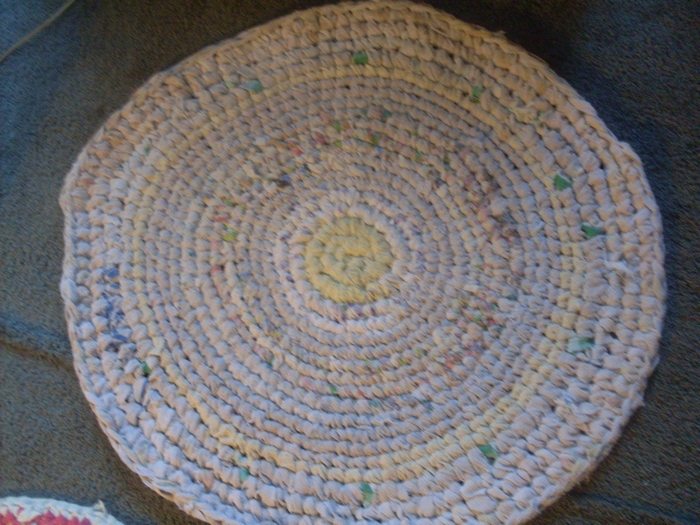 Once you get into the rhythm of this project, you'll find that it's a really enjoyable activity to do. And the next thing you know, you're done with your DIY project and looking for the next! In fact, why not keep going and make a couple more as unique, hand-crafted gifts. After all, everyone uses bathmats!
Comfortable, super-absorbent, good-looking, colourful and unique – it's just the perfect bath mat to add to your bathroom!
Need one (or two)? Head over to the tutorial linked below to learn how to make it! You'll also find other versions of hand-crafted towel bath mats in our gallery below.
You'll need these materials:
And these tools:
Cutting Mat
Rotary Cutter
Scissors
Pins
Needle
You can get step-by-step instructions over here…
Here are a few other versions of a DIY towel bath mat!
Click on any image to start lightbox display. Use your Esc key to close the lightbox. ?
Braided Towel Rug
Towel Rag Rug
Old Towel Bath Mat
Terry Cloth Towel Bath Mat