Got a beautiful backyard perfect for gatherings? Here's a nice little addition to your outdoor area!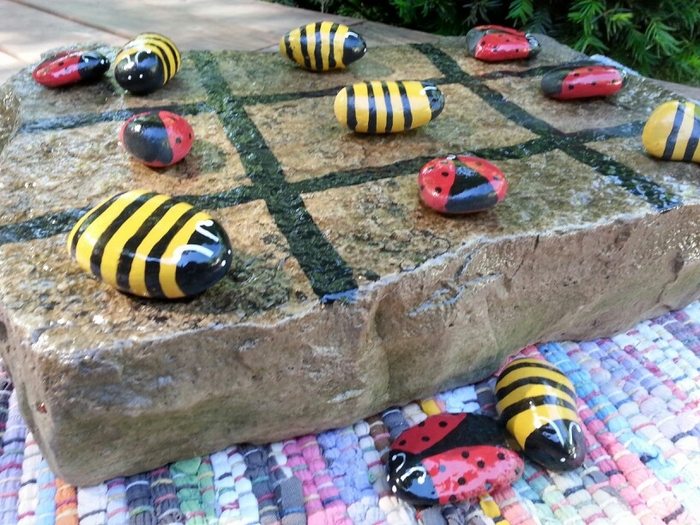 Make your backyard even more fun by making an outdoor Tic-Tac-Toe game using natural elements – stones and wood, plus some paint.
It's an easy and fun project even the young ones can do. But what we like more about it is that it's very inexpensive to make, or even free if you happen to already have the needed supplies in your storage.
There are many possible materials you can use for the board. It could be a piece of scrap timber or plywood, some excess tiles or paving slabs or even the top of a tree stump if you have one in your yard.
The ancient Romans actually played a variation of the game called "terni lapilli," which means "three pebbles at a time." They obviously used pebbles. The game's grid markings have been found chalked all over the paving slabs of Roman ruins!
That being said, you can be as creative as you want. Instead of simply marking the stones with X's and O's, why not paint something else – like red and yellow ladybugs or two types of emojis?
Have a look at a few DIY outdoor Tic-Tac-Toe games we found for you, and be inspired to make your own version!
Do you need one in your backyard? :)
You'll need these materials:
14×8″ Board
Dark Walnut Stain
White Paint
Outdoor Wood Sealer
10 Rocks
Bowl
And these tools:
Paintbrushes (large and small)
Click on any image to start lightbox display. Use your Esc key to close the lightbox.

You can get step-by-step instructions from Taryn over at Design, Dining and Diapers!