The holidays are a time to enjoy precious moments with family and friends, but all too often we find ourselves rushing to decorate our homes perfectly. We forget that a few garlands of evergreens, a colorful DIY wreath in the window, or an arrangement of simple votives on the mantel can create so much cheer!
Now here's a paper craft project that's just perfect for this holiday season!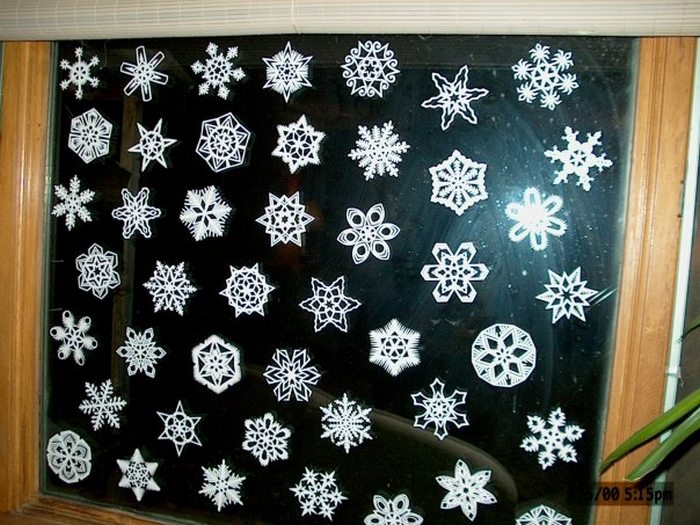 Many of you have probably done this activity before in grade school, but making paper snowflakes is definitely for all ages. From very simple designs, you can challenge yourself to create more complex and interesting pieces!
Now if you are unsure of how to design your own paper snowflakes, you can start by replicating a few or all of the examples we have for you below.
The first six images in the album seem to be really liked by many people online but we couldn't locate the original source for the step-by-step instructions. We have however found a good tutorial, which you can find by clicking on the link provided after the album.
This said tutorial will teach you how to make paper snowflakes with six points (which is how real snowflakes usually look like) instead of the usual four or eight-point designs. It is also very detailed and even gives you tips on how you can make your own unique patterns!
You and the kids are going to have fun doing this craft project. And what's even better is that you can display your beautiful creations by hanging them on your Christmas tree or sticking them to your windows!
Is this going to be your next project?
You'll need these:
Click on any image to start lightbox display. Use your Esc key to close the lightbox. 

You can get step-by-step instructions from ReadsInTrees over at Instructables!