If you're into framed prints or just want to add drama and nostalgia to your interiors, then here's a novel way of displaying them instead of the usual framed ones – print them on rocks!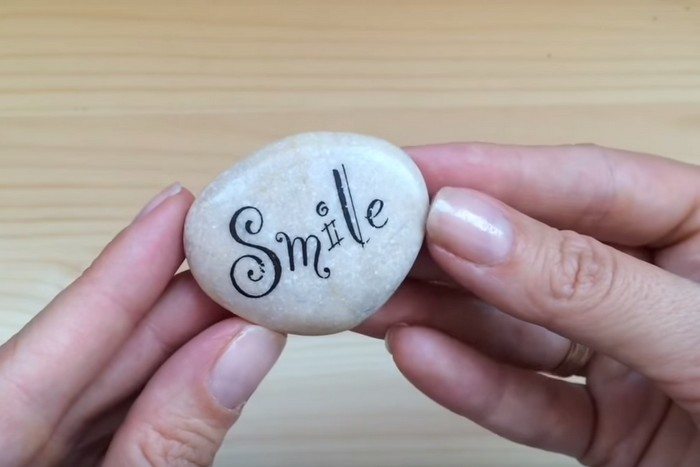 Think it's difficult to do? It would be if you did it the traditional way, but there are so many ways to transfer an image to a rock and we have one that you just might want to try! We're talking about the photo transfer technique, which means you don't need to have the talent to draw to be able to produce an image set on a rock.
This photo transfer technique uses a blender pen instead of the more common mod podge, although the entire process is almost the same. Also, when making your image print, you have to use a laser printer, and not ink jet. If you don't have a laser printer, another option would be to have your image photocopied.
The stones used in this project came from broken pieces of marble, but you can also try other types of smooth stones or rocks that are easier for you to get.
When you have successfully transferred your images to the rocks, seal and protect them with acrylic varnish! And voila, you have your favourite image looking like it's been hand painted or etched in stone!
You can use iconic images around the world, family pictures, nature or some inspirational message as your subject to be printed on rock. It also makes a great gift. :)
Is this going to be your next craft project?
Materials:
Smooth Rocks / Stones
Bond Paper
Tools:
Chartpak Splendid Blender Pen
Laser Printer
Click on any image to start lightbox display. Use your Esc key to close the lightbox.

Thanks to Villabarnes for this great project. You can get step-by-step instructions here…