Some people love making their own, unique dresses and clothes. If you're one of those crafty people, then you should have a mannequin that is the size and shape of your body! And this is how you can make one…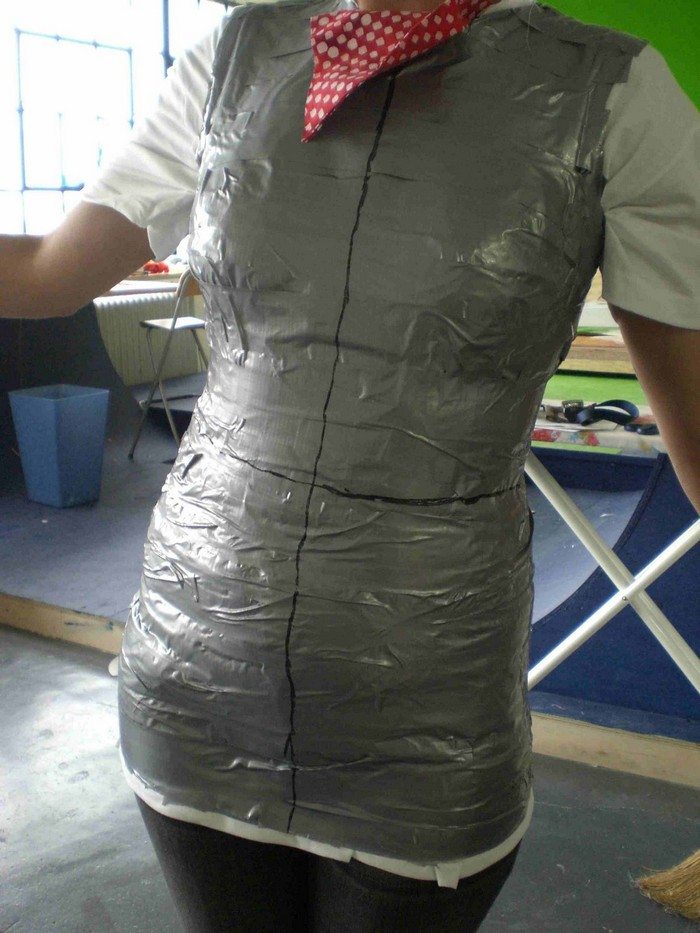 Use duct tape! This DIY dress form can be of great help when making your own clothes, particularly during hemming and fitting.
And if you have friends or family that you plan on making clothes for, you can make their own duct tape dress form so that you have a better look at how the dress is going as you finish it!
Though it's not an easy project to make, we're confident that it will make your dress-making projects even more enjoyable and easier! You just need a patient helper to wrap duct tape around you. :)
Do you know someone who will love this idea?
Materials:
Old T-Shirt (which you don't mind being cut up and destroyed)
Small piece of Discardable Cloth
2 rolls Duct Tape
Cardboard and Cardboard Tubing
Stuffing – foam, polyfil or clothes
Tools:
Click on any image to start lightbox display. Use your Esc key to close the lightbox.

Thanks to Burda Style for this idea. You can get step-by-step instructions here…