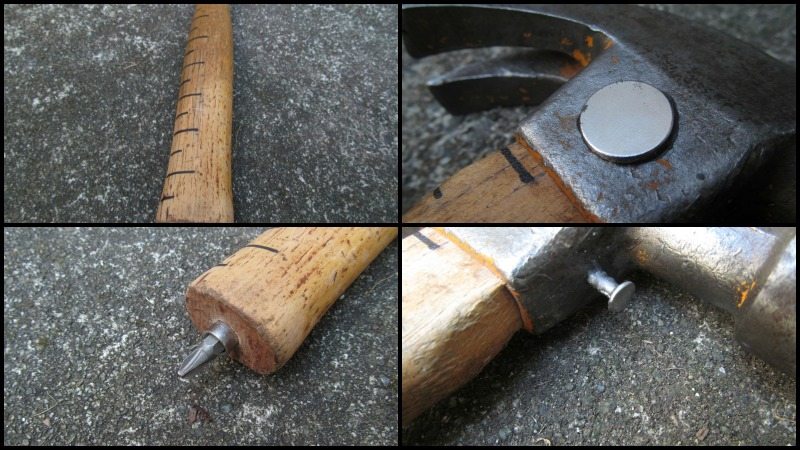 Every trade has its tools. Woodworking is no different. We need tools and any DIY craftsman knows that the right tools help ensure a top-quality end product.
And isn't it nice when you get to work on your project with all the needed tools readily available? When you don't have to stop to find the tape measure or the screw that fell on the ground? An all-in-one handy tool is a perfect idea. It makes the job faster and less tiring.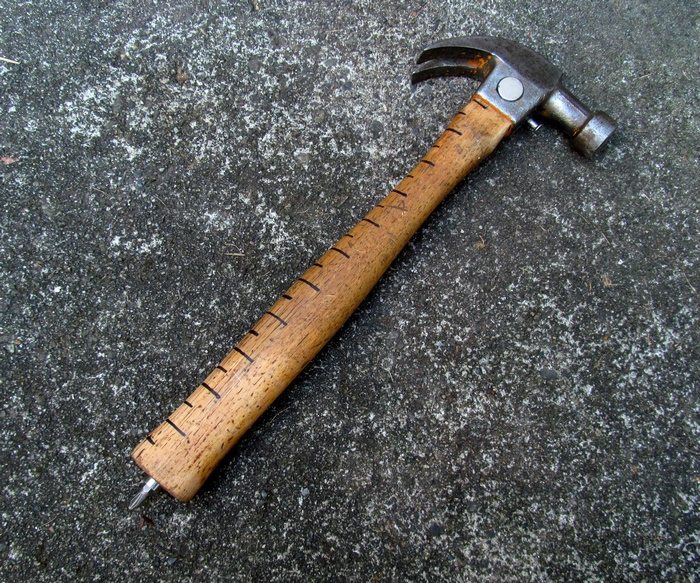 Right now, there hasn't been any tool invention yet that would change form when you try to command 'screwdriver!' or 'tape measure!' But we have found a pretty close idea. This comes in handy, especially when working on quick and easy projects!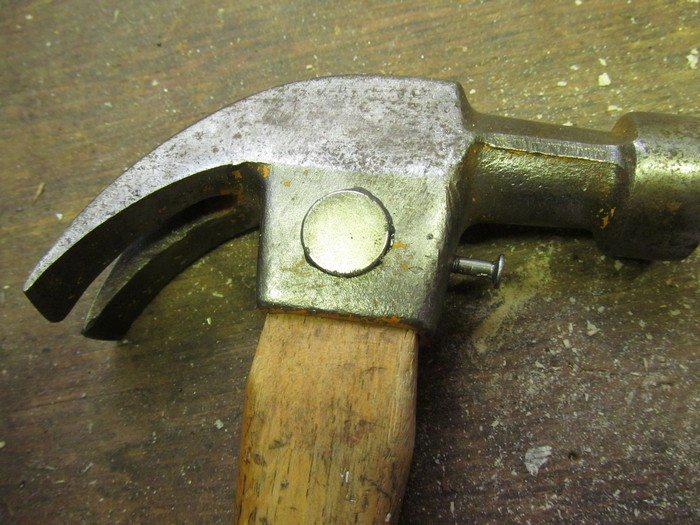 This hammer also serves as a nail holder, a screwdriver, a measuring tool for making rough estimates, and a bottle opener for when the job is done! Want to turn your old hammer into the Ultimate Hammer? Here's what you'll need:
You'll need these materials:
Old Hammer
Tape Measure
Epoxy
Masking Tape
Sharpie
Strong Magnet
Nail – with a large head
Magnetic Bit Holder
Clear Varnish
And these tools:
Hack Saw
Drill
Paint Brush
Click on any image to start lightbox display. Use your Esc key to close the lightbox. 8-)
Steps: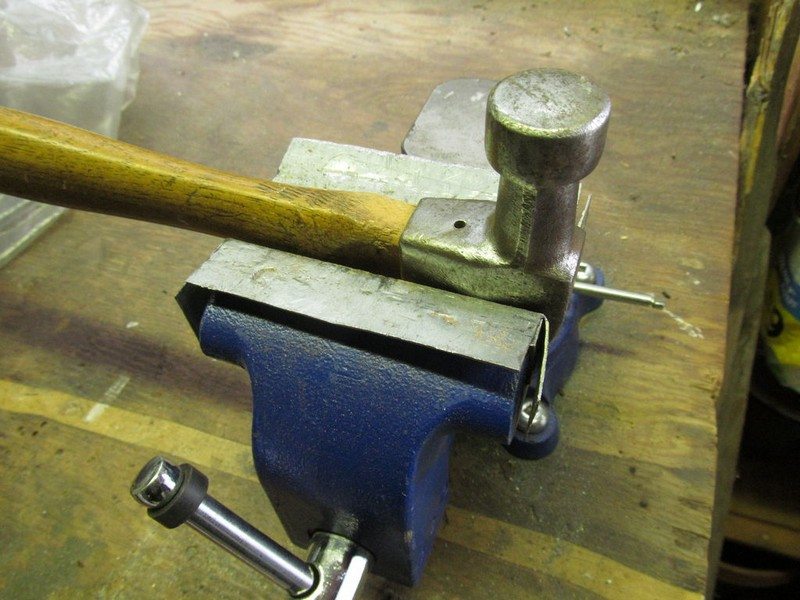 Start with the bottle opener. Drill a hole that is of the same size as the nail that you have, in roughly the same position as shown in the photo below. Drill about halfway through the hammer.
Insert the nail into the hole to determine the depth.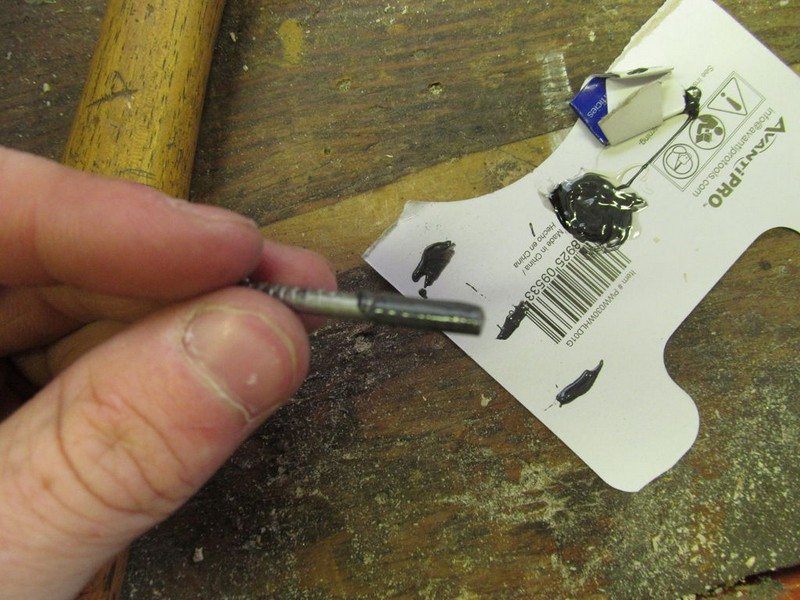 Add 3/8″ to your measurement.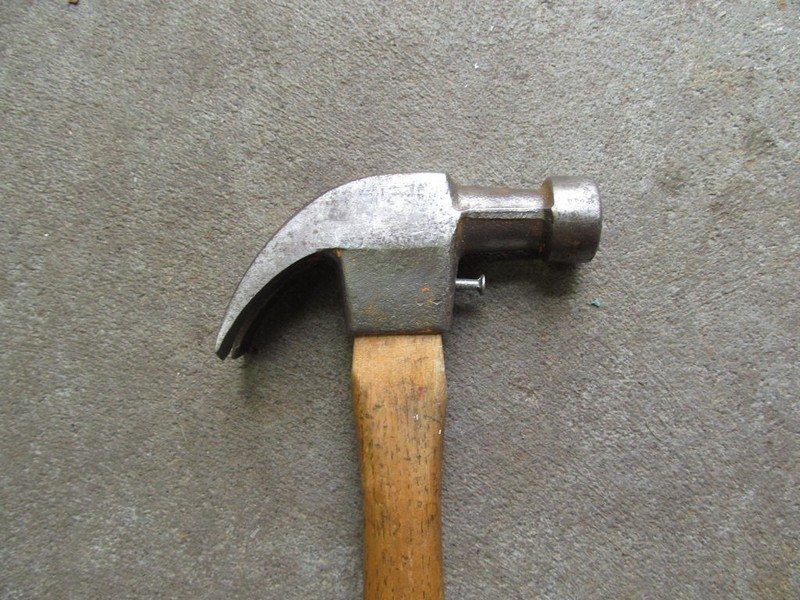 This is how you'll want the nail to look like – with the head sticking out at about 3/8″. Use epoxy to put it in place.
Continued Page 2…