Last Updated on
Repeat this process until the chain reaches the desired length. The sticks should all intersect at the ends or the 1/3 point on the stick. To lock down the end of the chain, insert one last sick between the three end pieces.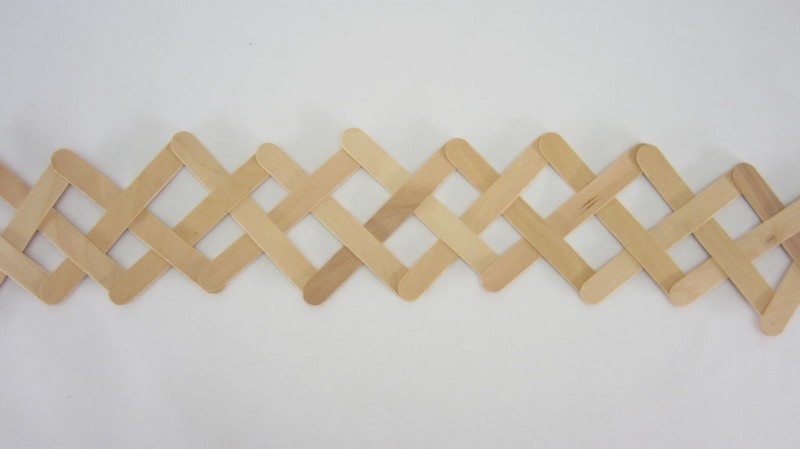 This weave can be easily curved by carefully bending a straight section of the chain.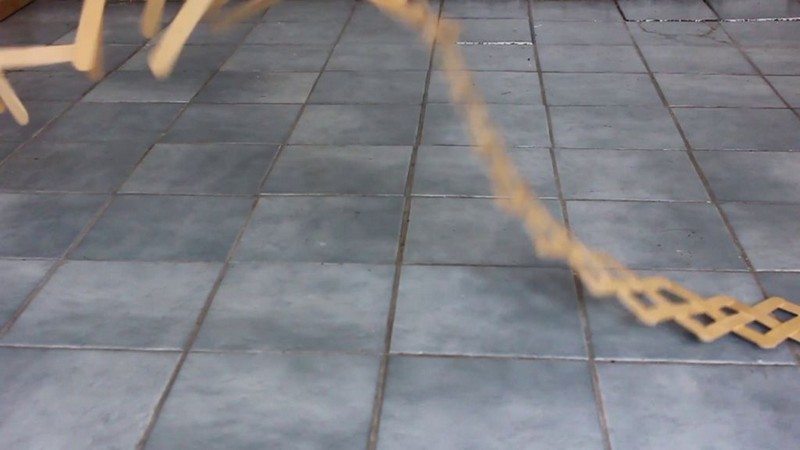 To detonate the chain, simply pull out the last piece that you added. The chain should lift up off the ground and travel like a wave until all the pieces have flown apart.
Clever Levers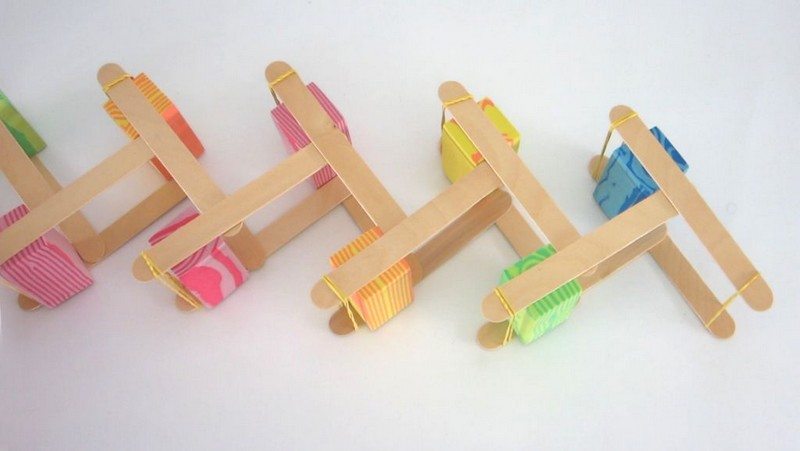 Interwoven sticks can store a surprising amount of energy. But you can get even more explosive force by adding rubber bands. "Clever Levers" is the easiest configuration to do for this.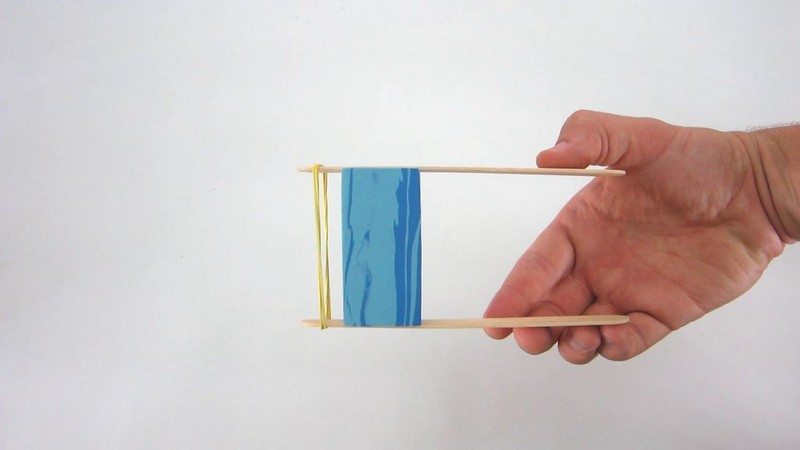 Two sticks are placed on either side of a block. Then rubber bands are placed around the sticks on one side of the block.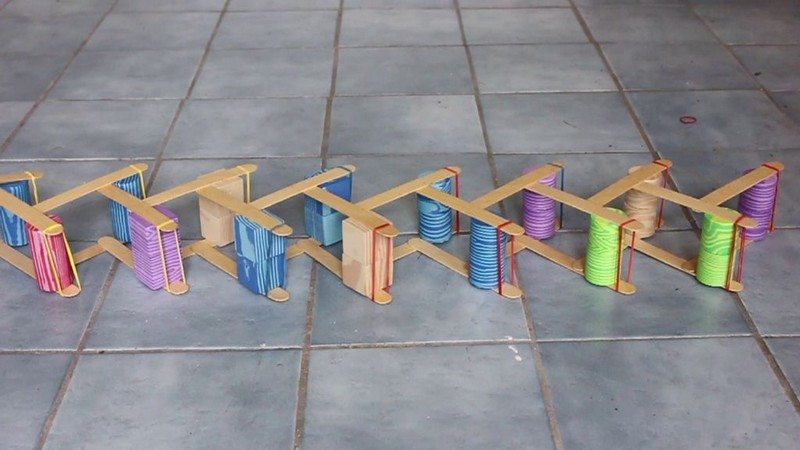 This pulls one end of the sticks together and the opposite end apart. To hold the sticks together, the free end can either be held in place by a weight or by placing the end of the sticks between another set of clever levers.
To make a chain reaction bomb out of clever levers, arrange them so that the free end (the side that wants to pull apart) of each lever is fit between the sticks of another clever lever.
This can be continued in a long series to make a chain reaction bomb. More rubber bands can be added to increase the explosive force.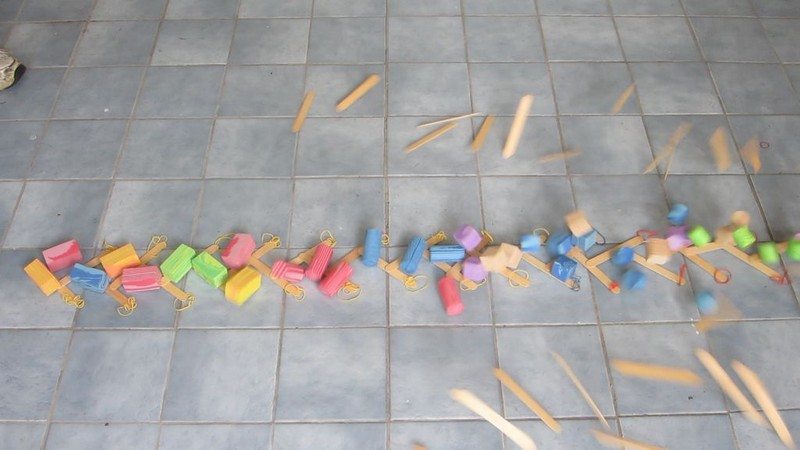 Additional props such as plastic cups, and ping pong balls can be added on top of the lever for greater effect. When the lever detonates, these props will be thrown into the air creating a much bigger visual display.
How about challenging them to come up with their own chain reaction stick bombs? :)